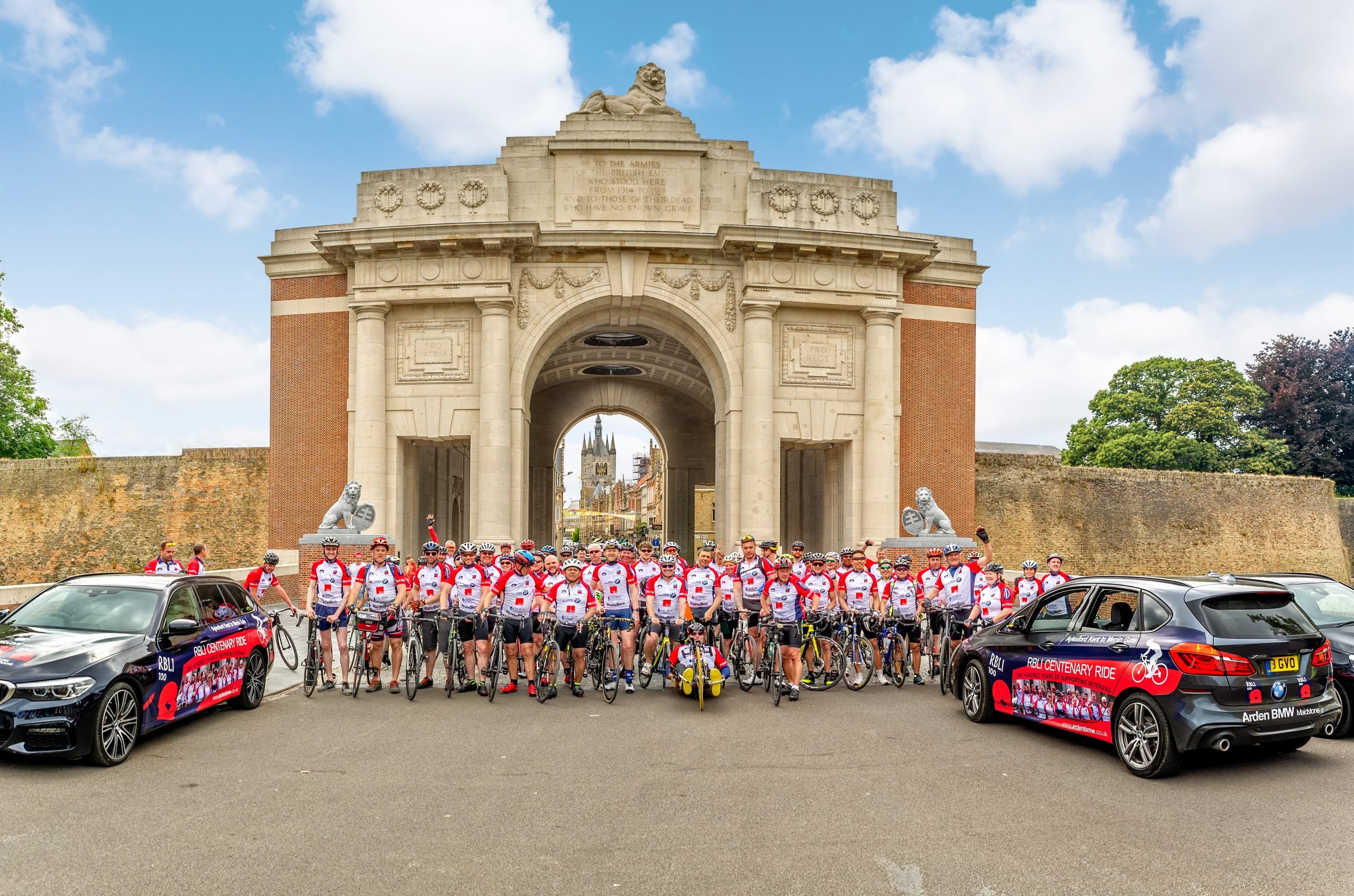 RBLI's Annual Cycle Ride
Ride with a Veteran
About the Annual Cycle RIde
Date: 16th–18th July 2021
Distance: 150 Miles
Location: From Aylesford, Kent to Ypres, Belgium
Sign up fee: £499 (Deposit of £250 needed to book) 
Sponsorship target: £500
Ride to Ypres for RBLI in 2021! We'll be starting at
Aylesford in Kent to do 2 days riding, finishing in the
incredible town of Ypres at the Menin Gate in time
for the Last Post.
The event is fully supported with Ride Captains, transport of luggage, support vehicles, tour leaders and medics. Light refreshments will be available at the start, and you will also receive lunch and refreshment stops each day and a celebration dinner on the final night in Ypres.
This is a fundraising event for RBLI. Participation on the ride is dependent on your commitment to raise a minimum of £500 in sponsorship on top of the costs of £499 per person.
CORPORATE EVENT SPONSORSHIP:
We welcome sponsorship of any event elements (drinks, meals, guides, ferry, event shirts etc.) as every penny of sponsorship will go to support RBLI.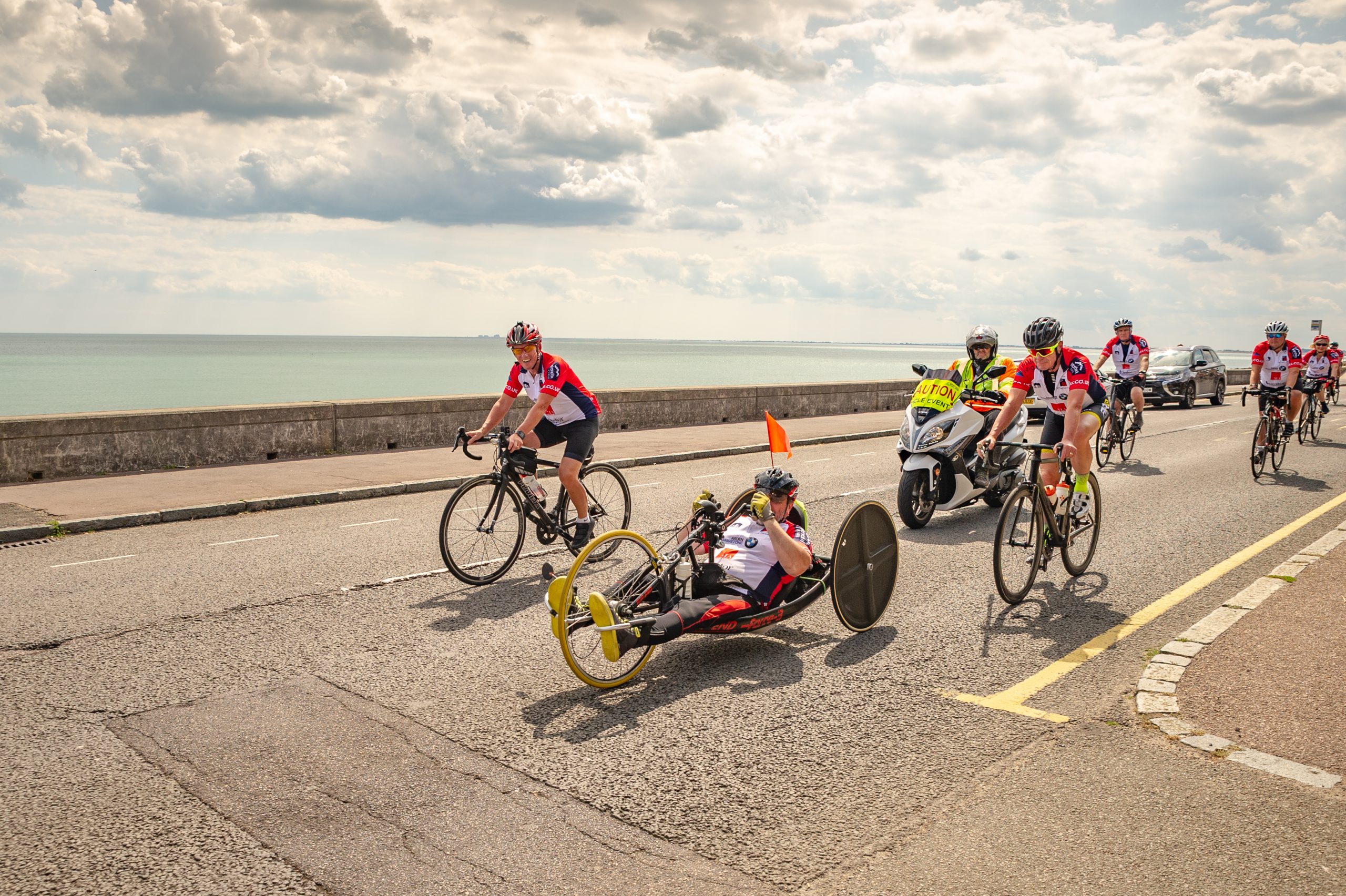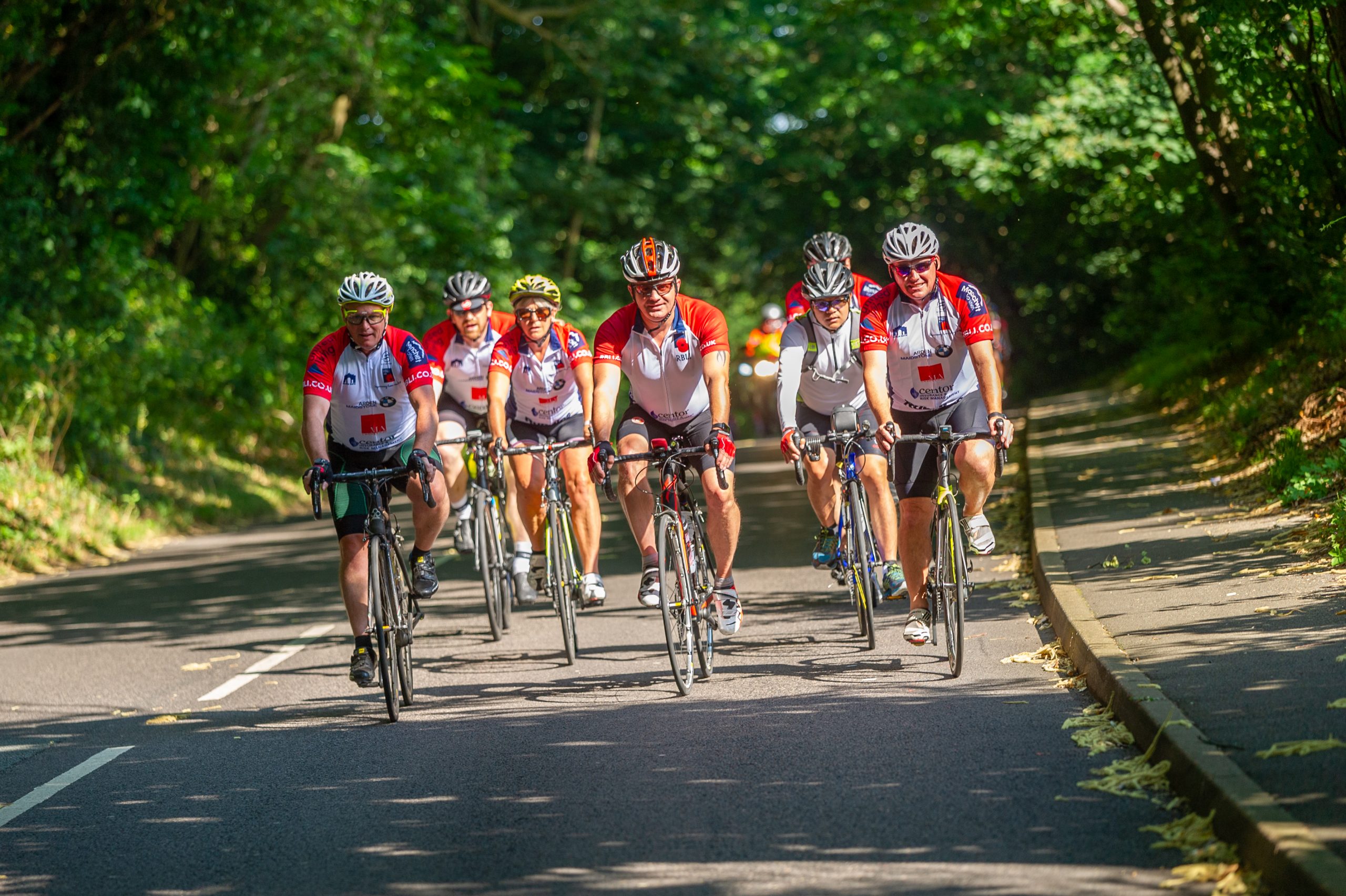 Event itinerary:
DAY 1 – FRIDAY 16TH JULY AYLESFORD TO CALAIS
Meet for a welcome and event briefing at RBLI
headquarters, Aylesford, Kent. Cars can be parked in
the car park at RBLI for the duration of the Ride. Set off
in your guided groups from Aylesford to Dover. There
will be refreshment and lunch stops along the way. On
arrival at Dover, we board the ferry for the short journey
to Calais. Dinner (not included) will be on the ferry
before we arrive in Calais where we will spend the night.
DAY 2 – SATURDAY 17TH JULY CALAIS TO YPRES
We have breakfast in the hotel before we head off
in our guided groups from Calais to the Menin Gate,
Ypres. We will pass through the battlefields area of this
historic region in order to arrive at our hotel in time to
get showered, changed and to the Last Post Ceremony
at 8pm. After this, we will celebrate our cycling and
fundraising achievements over dinner.
DAY 3 – SUNDAY 18TH JULY TRAVEL BACK HOME
There will be time to visit the shops and Museum in the
historic town of Ypres. We will then board the coach
for our journey to Calais and catch Le Shuttle for the
journey back to Aylesford. The bikes will have arrive back
separately and be ready for your collection..
Sign up today by following the link below or register your interest by emailing penny.dyson@rbli.co.uk
RBLI supports vulnerable veterans, people with disabilities and supporting them back into independence.
You can contact us with any questions or for more details about this event by emailing penny.dyson@rbli.co.uk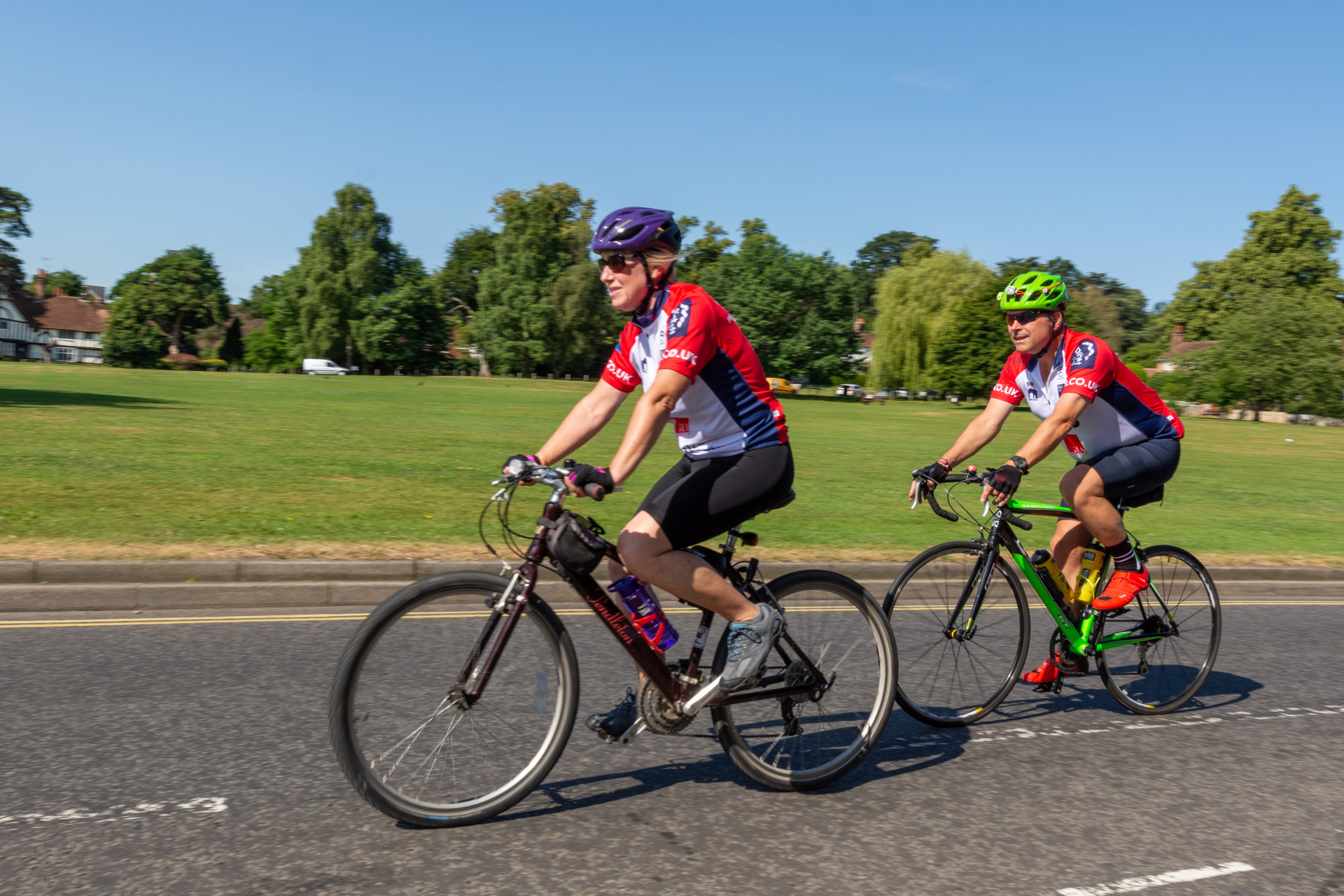 Some of our past riders:
Brendan Touhey MBE
Royal Engineers Retired. Friend of RBLI, one of the founder patrons of the Tommy Cub. One of the main organisers of the Cycle Ride, driving the fundraising with static cycle rides and other events.
Tom Hopkins
Friend of RBLI. Tom has persuaded his company – Martin Arnold – to sponsor a team. They entered their corporate team in 2918 and 2019 and have signed up for 2021.
Ian Durant
Ian is a young veteran living with us on the Village. After spending a prolonged period in Moubtbatten he moved to a bungalow in Hermitage Lane in November. Ian has really benefitted from being part of our cycling community. We always find a sponsor for Ian.
Steve Hammond
– needs no introduction. He has taken part in the last 2 rides and he will be with us in 2021. Again Steve's place is sponsored
Stephen Kingsman
RBLI Chairman Stephen, has taken part in the last two rides and is signing up for 2021.
Steve Sherry
RBLI CEO Steve Steve Sherry rode in 2018 and is going to signup for 2021.
Event Sponsorship
Sponsorship is a fantastic way to support RBLI and our Annual Cycle Ride.
We welcome sponsorship of any event elements (drinks, meals, guides, ferry, event shirts etc.) as every penny of sponsorship will go to support RBLI.
If you're interested in sponsoring our Annual Cycle Ride please contact penny.dyson@rbli.co.uk
Benefits of sponsoring our event
Be associated with veteran & disability charity
Generate positive PR opportunities at a local and national level
Build rapport with your target audience
Reach a potential new audience
Build your reputation as a socially responsible company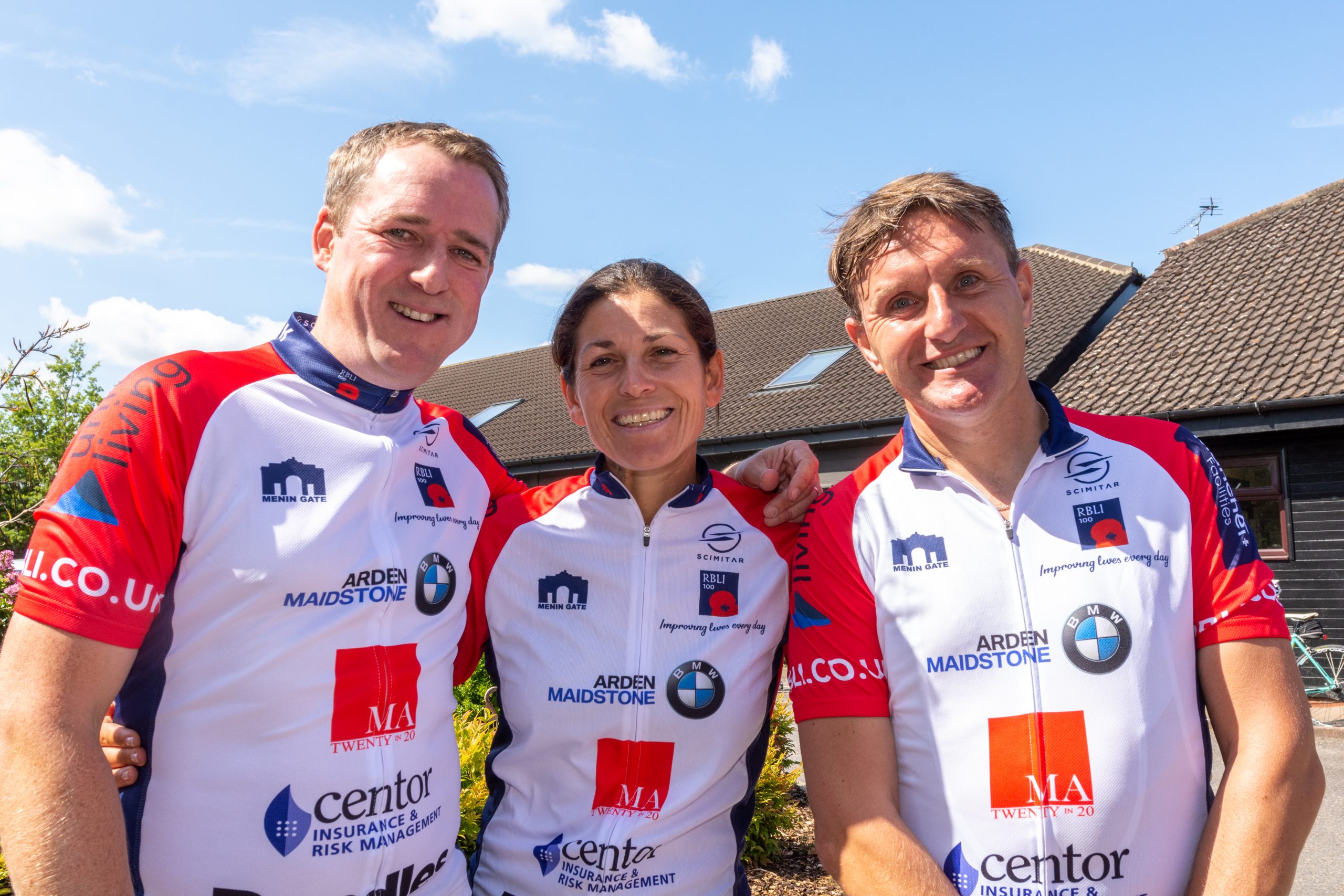 How Your Fundraising Supports Veterans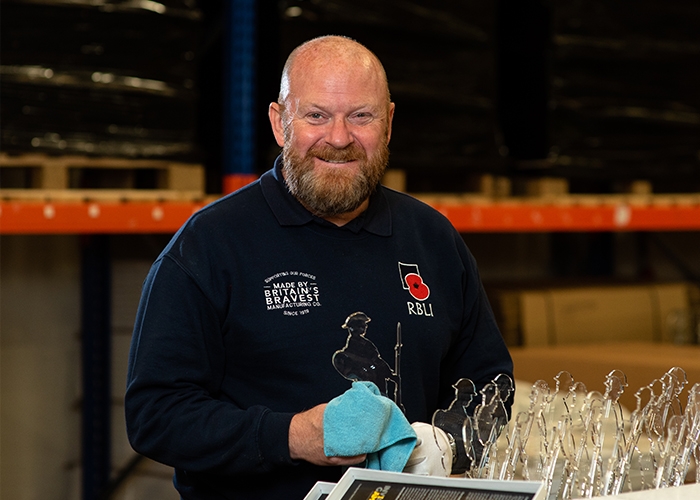 TIM BROWN
Former Royal Engineer and AGC, Tim Brown was diagnosed with PTSD after serving in the Armed Forces for 23 years. His significant military career, which began in 1987, includes the Gulf War, Bosnia, a two-year tour of Northern Ireland and 2 tours of Iraq.
However, unfortunately, his extensive service eventually took a toll on his mental health.
Tim is now a Team Leader in RBLI's leading social enterprise Britain's Bravest Manufacturing Company. Tim's father, Ray, served in the Merchant Navy from 1941 – 1945. Those four long years of World War Two saw Ray serve in the Italy landings at the Bay of Naples, support in the D-Day landings and help protect Burma and India from Japanese invasion.
Ray passed in 1977 when Tim was just nine, leaving behind his wife Connie and the medals he received for his heroism: The 1935-1945 star, the Atlantic Star with France & Germany clasp, The Burma Star, the Italy Star and The War Medal. Tim is a proud father to seven.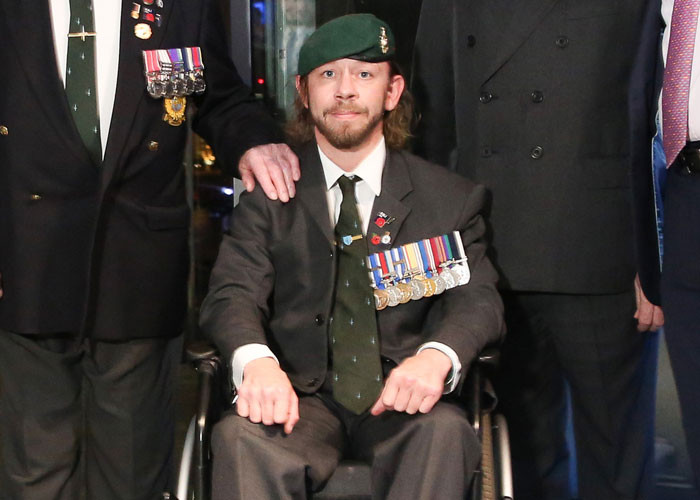 Paul
Veterans, like ex-Royal Marine Paul, came to RBLI in urgent need of support.
After serving for 22 years and suffering life changing physical injuries in Afghanistan, Paul was medically discharged, struggling with severe PTSD, anxiety and developed alcohol dependency.
Paul moved into Mount Batten Pavilion at speed; this is RBLI's emergency accommodation for homeless veterans at those at risk of eviction.
Paul soon realised that he was surrounded by people who understood his struggles as many had been through a similar journey. RBLI's village was the right environment for Paul to make progress – where emotional, physical and personal development needs are supported holistically by our on-site welfare team, helping him to make steps towards independence.
As his confidence and independence increases, we are supporting Paul's goal to move into one of RBLI's adapted independent living apartments and to pursue his interest in writing and art, and his ambition to study for a degree.
Buy Tommy products to support Britain's Bravest