THE SITUATION
When he first came to RBLI, Anthony had after a long time on health benefits and 26 years out of employment, suddenly been moved to JSA, his health had not changed and in fact deteriorated over time, so the concept of being told he was now fit for work, he described as "terrifying".
HOW WE HELPED
When Anthony arrived on RBLI's 'Preparing for the Future' course, he was very quiet and shy. He soon highlighted his extreme anxiety at being out of his comfort zone, and reported that usually he rarely left the house. Despite the way Anthony was feeling, (he told one of the advisors that he wanted to run and hide), he stuck with the initial session and engaged where he could."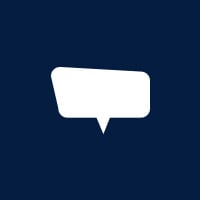 "RBLI injected a boost in my confidence that has allowed me to do stuff I never thought I could before […] for the first time in years I have started to feel happy again"
Anthony had fantastic news when he secured a job at Sainsburys – a reward for all his hard work and determination!
Anthony says finding work "had allowed him to make new friends, given him a sense of purpose and made him feel part of the world again". He says he really enjoys being at Sainsbury's, and that they are a "great employer", the staff are "all amazing", and he feels "a part of the team".  Even better, working has also allowed him to reduce his medication. After Anthony told his doctor he felt he no longer needed it, levels were slowly reduced and has now stopped taking it all together. He reports he has had no adverse affects – "if anything it is much better".