THE SITUATION
Derek came to RBLI on the Work Programme in November 2016. Due to his location he was struggling to apply for jobs, he managed to get a trial in a local kitchen, but this didn't work out.
HOW WE HELPED
His mum told spoke to RBLI to say that it would really help Derek if he was able to gain his functional skills in Maths and English, and his advisor agreed, so he was registered on one of RBLI's entry level retail courses which included functional skills. Derek was one of a group of 18-24 year olds and the interaction helped him to build his confidence. Tanya, Derek's RBLI advisor said "I could see a change in Derek which was very positive."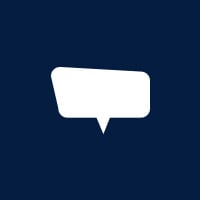 "RBLI HAS HELPED ME IN MANY WAYS TO GET ME INTO A JOB… THEY HELPED ME GAIN A LOT OF CONFIDENCE OVER THE TIME OF WORKING WITH THEM. I HAVE TO THANK RBLI FOR ALL THE SUPPORT THEY HAVE GIVEN ME."
Following the course, Derek was supported to look for retail and warehousing jobs that he was able to travel to. Derek gained an interview with The Range as a Warehouse Assistant and was successful!