CASE STUDY: GRAMMAR SCHOOL
THE SITUATION
A member of staff at the school had been hard of hearing for most of his life. When in a room with 30 students having a discussion, he was struggling to have any conversations on his own. He was finding it impossible to get rid of or work around the background noise.
To ensure that the pupils learned in the best way they could and he could teach to the best of his ability, they came to RBLI for help.
HOW WE HELPED
The RBLI team recommended installing an induction loop, as the staff member had his own classroom. An assessor attended the school and explained the whole process, recommending the best place to put the induction loop to maximise the use of the classroom. Following an approved quotation, an installation team came to fit the loop before explaining how it operated and could be controlled by the teacher.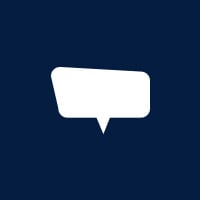 "THE LOOP HAS REALLY IMPROVED MY CLASSROOM EXPERIENCE, AND MADE IT MUCH EASIER FOR ME TO SUPPORT INDIVIDUAL STUDENTS. I NO LONGER HAVE TO STOP OTHERS STUDENTS FROM LEARNING AND ENGAGING WITH EACH OTHER JUST TO HAVE A SIMPLE CONVERSATION. I CANNOT THANK RBLI ENOUGH FOR THEIR NON-JUDGEMENTAL APPROACH AND EFFICIENCY."