CASE STUDY: LONDON CARE (ROCHESTER)
THE SITUATION
Following successful employment of an individual that RBLI had helped get back into work after a significant period of unemployment, London Care welcomed further support from us to source other potential employees from our pool of jobseekers. As a domiciliary care agency, providing personal care to people in their own homes, they were experiencing a high turnover rate which they wanted to reduce and ensure they recruited reliable staff.
HOW WE HELPED
We established a close working relationship with London Care, helping them to meet their employment needs. Understanding their high quality standards, we identified suitable staff, via a careful and individual matching process. We also gave significant support to candidates, preparing them fully for interviews. As part of our back-to-work support we were able to offer funding for work clothes and DBS checks to assist potential recruits with the transition into employment – this equally benefitted London Care as it kept recruitment costs to a minimum.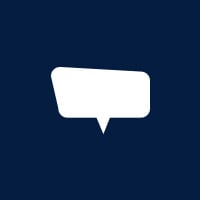 "RBLI ARE AN EXCELLENT SOURCE OF HIGH QUALITY AND DEDICATED EMPLOYEES. WE ARE VERY PLEASED TO HAVE RECRUITED NEW, DEDICATED EMPLOYEES WHO ARE SUSTAINING THEIR ROLES. RBLI MADE THE PROCESS SIMPLE AND HASSLE-FREE, BUT ACHIEVED EXCELLENT RESULTS."
RBLI are now firmly positioned as a valued recruitment partner for London Care and have so far helped them fill 12 vacancies. Feedback from both the company and their new staff has been extremely positive, and the level of sustainment in roles is testament to the success of this partnership. We have developed a very effective working relationship and this local organisation continues to return to us for support in their recruitment. Not only does this bring the jobseekers we help closer to local employment opportunities, it also ensures a highly valued low cost recruitment service for London Care as an employer.