CASE STUDY: MEDWAY NHS FOUNDATION TRUST – MEDWAY MARITIME HOSPITAL
THE SITUATION
Following the introduction of the apprenticeship levy, Medway NHS Foundation Trust was aiming to increase the number of apprentices it employed at Medway Maritime Hospital. It set specific community and diversity goals to engage with local jobseekers who previously had not accessed such opportunities, or who may not have considered working in healthcare before.
HOW WE HELPED
RBLI worked with the hospital's recruitment team to identify, screen and support potential employees through a comprehensive interview and selection process. We provided access to our talent pool of job-ready individuals – people who have been helped through our employment support programmes delivered across Kent and Sussex – and assisted with interview preparation, travel funding and in-work support. This enabled us to offer a diversity of potential employees in terms of age groups, backgrounds, disabilities, community sectors and skills, all via a single access point, and made it easy for the hospital to attracted new and previously untapped talent.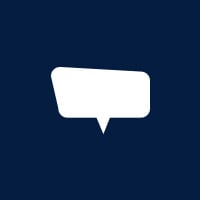 "RBLI HAS PROVIDED A GATEWAY TO A NEW TALENT POOL WHICH HAS HELPED US SUCCESSFULLY, COST EFFECTIVELY AND EFFICIENTLY FILL A NUMBER OF APPRENTICESHIP ROLES WITH HIGH QUALITY AND DEDICATED INDIVIDUALS."
RBLI delivered a straightforward and low cost solution for Medway NHS Foundation Trust to successfully recruit for various apprenticeship roles, and meet their community and diversity aspirations. Equally, the partnership enabled the jobseekers we support to access skills and experience within the NHS that they can use to progress into a sustainable career in the sector. The guidance, in work support and travel funding we offered, allowed individuals to consider roles that they hadn't previously felt were open to them, or been aware of, and provided a large and appropriate pool of candidates for the hospital to recruit from.