Locations & Dates:
Glasgow: 24th April
Aberdeen: 29th May
Dundee: 21st August
Edinburgh: 18th September
Cost: £31.69 Per Person, Per Event (£12.80 for the Wee Wander)
Fundraising Target: £150
THE KILTWALK RETURNS for 2022…
Kiltwalk is a mass participation walking event to raise much-needed funds for Scottish charities and projects, with our very own social enterprise, Scotland's Bravest Manufacturing Company, one of their charity partners.
Simply pay your registration fee of £31.69 for The Mighty Stride or The Big Stroll, or £12.80 for The Wee Wander (£6.50 for children), and then select 'Scotland's Bravest Manufacturing Company' as your chosen charity to fundraise for. Every single penny raised will go directly to improving the lives of veterans and, thanks to the generosity of Sir Tom Hunter and The Hunter Foundation, your total will be topped up by a HUGE 50%. That means if you raise £200 for your charity, our veterans will receive £300!
Take on the Challenge
Last year was the biggest and best Virtual Kiltwalk to date, attracting 11,000 Kiltwalkers across Scotland. The challenge also returned to Glasgow for the first live event since the pandemic with over 4,000 Kiltwalk heroes taking part in support of a charity close to their heart.
All is set for an even more successful year in 2022 so make sure you are a part of it and can contribute to improving the lives of our veterans…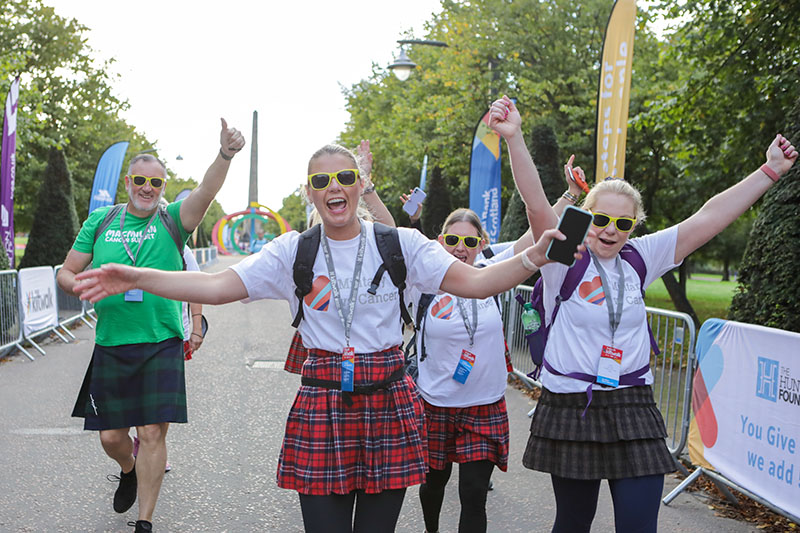 Pit Stops
There are six pit stops across a full Kiltwalk route, roughly every 4.5 miles. Pit stops are like an oasis in the desert for walkers, providing much needed nourishment, hydration, toilet breaks and a well-earned rest!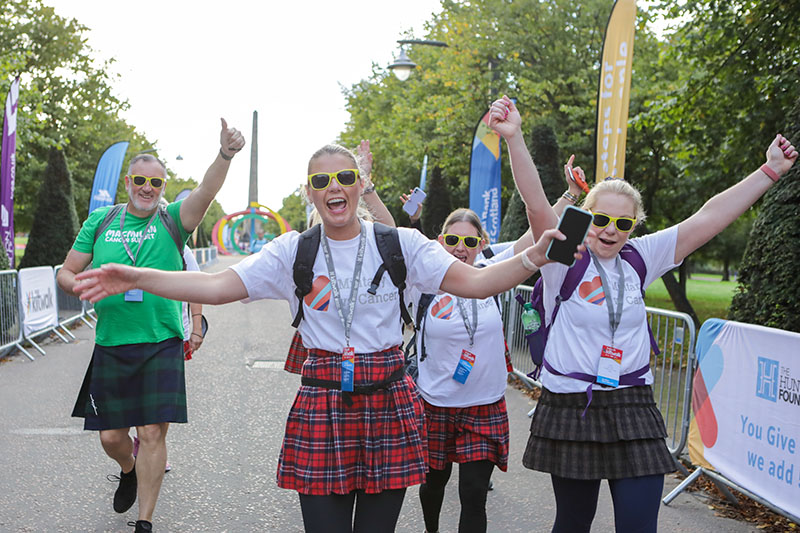 Register for this years kiltwalk with Scotland's Bravest Manufacturing Company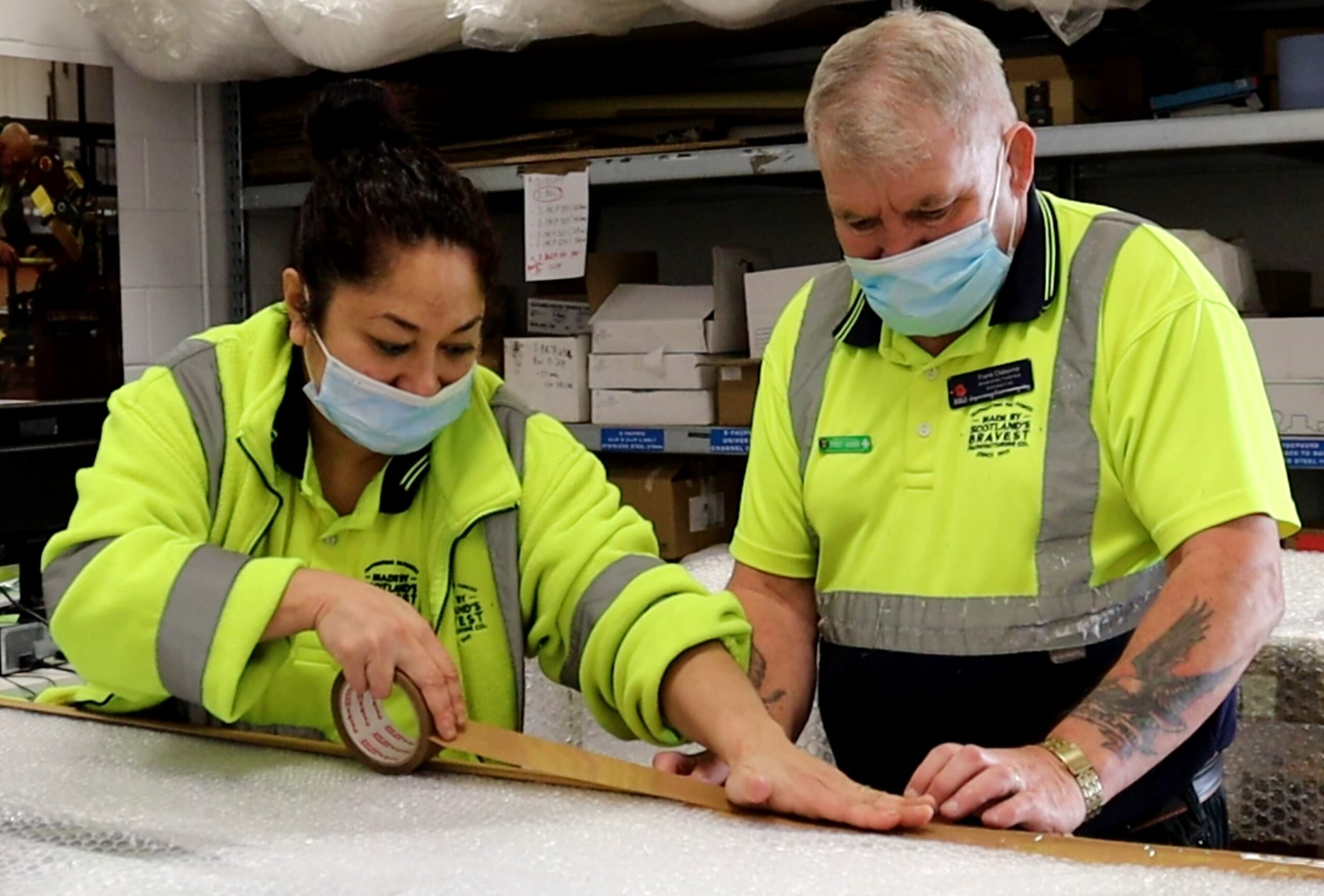 Jasmine's Story
Fijian-born Jasmine joined Scotland's Bravest Manufacturing Company as the pandemic took hold. The former maths teacher, who worked in a secondary school on her home island for 18 years, was in the UK in November 2019 on a visiting visa to see her husband, an eight-year veteran of Royal Highland Fusiliers, 2nd Battalion, The Royal Regiment of Scotland (2 Scots).
Then, as the country was plunged into lockdown, it became impossible for Jasmine to return to her home in the South Pacific.
But Jasmine got in touch with SBMC to apply for a role at the heart of the factory's supply and dispatch centre. Since March 2021, as one of SBMC's first military family members to join the team, Jasmine has played a central part in supporting the factory's operations, ensuring that its products are sent out in a timely fashion to a wide array of customers.
Jasmine said: "I am very fortunate to have the chance to work at Scotland's Bravest Manufacturing Company.
"I am really enjoying my time here and to have the opportunity to learn a whole new set of skills.