Date: 29th October 2021
Time: 11:00-15:00
(Service at 12:00 Midday)
Location: Lambeth Palace, London, SE1 7JU
Ticket Prices: Free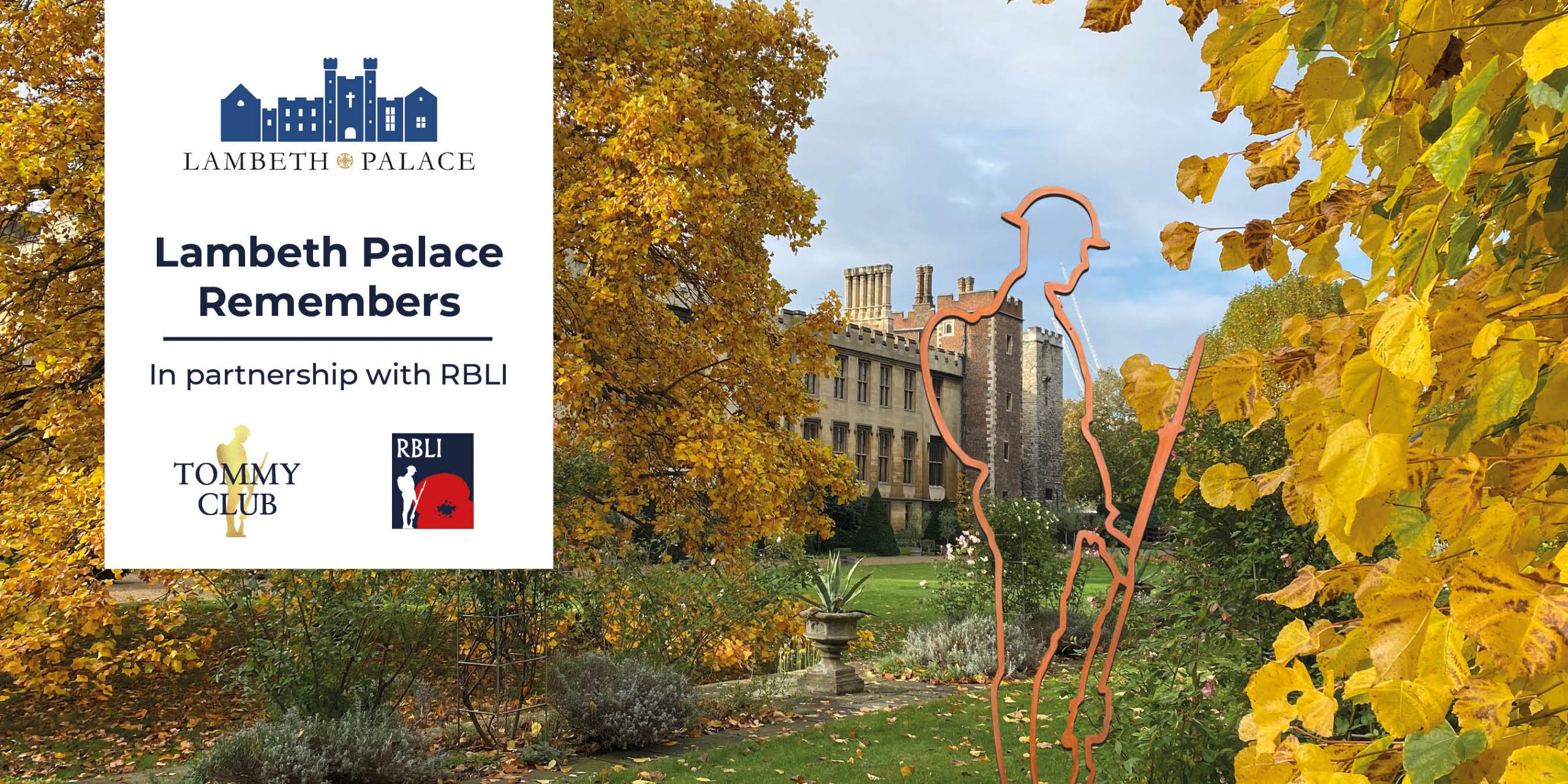 Date: 29th October 2021
Time: 11:00-15:00
(Service at 12:00 Midday)
Location: Lambeth Palace, London, SE1 7JU
Ticket Prices: Free
come & SEE OuR TOMMY INSTALLATION AT LAMBETH PALACE
This is a unique opportunity for you to visit the gardens of Lambeth Palace and view an installation of RBLI's famous Tommies, with the collection available to buy on the day. Take part in an outdoor Christian Service, complete with military band, followed by a Moment of Remembrance suitable for a range of ages, traditions and beliefs. 
Entry is free to all but we would encourage you to reserve your space to avoid any disappointment as this will be Lambeth Palace's first annual garden open day in two years.
This incredible event will be an opportunity for us to come together as a community and Remember. Remembrance is an important part of Christian tradition and the Church's calendar. Frequently set within the context of past conflicts and war, Remembrance is a time to remember all of those who have died in the line of duty, and this is especially important after the last two years. We are so excited to welcome you to Lambeth Palace to mark and remember this period in the national calendar.
Throughout the afternoon there will be a short outdoor service (come rain or shine!), followed by a moment to share experiences and customs from other traditions, concluding with a minute's silence to remember and reflect upon those who served in defence of freedom. Drinks and light refreshments available in the Palace marquee.
WHo IS TOMMY?
The Tommy represents where RBLI began in 1919, supporting British soldiers returning from WW1. The story goes that German soldiers would call out to "Tommy" across no man's land if they wanted to speak to a British soldier. The Tommy is now a universal symbol of gratitude and commemoration to all those who have served and sacrificed for our freedom.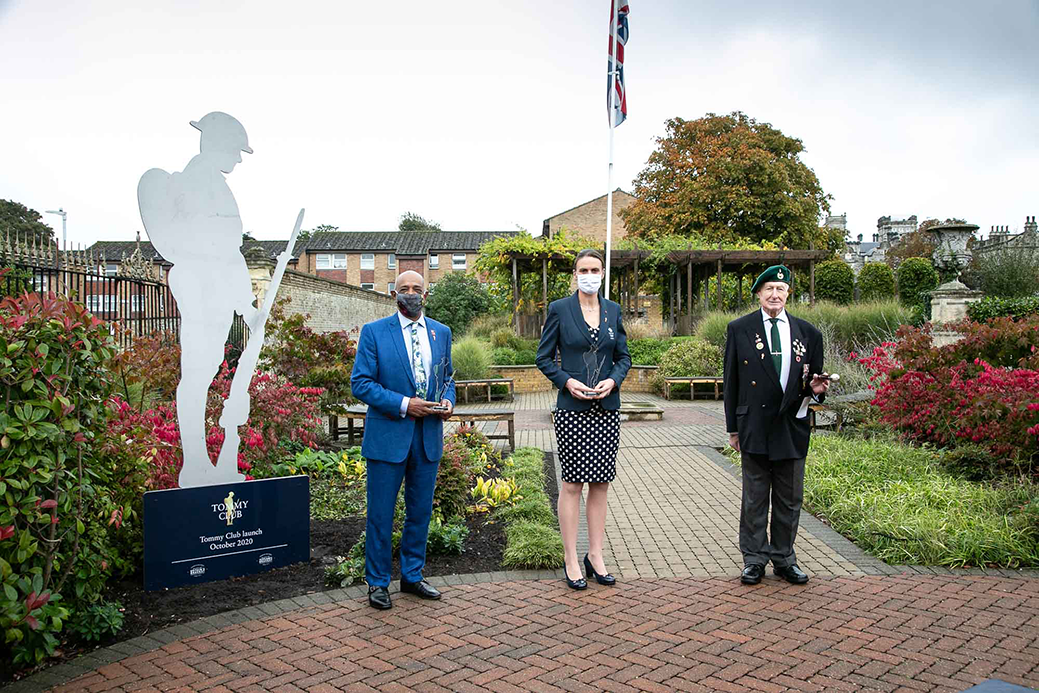 WHAT IS TOMMY CLUB?
The Tommy Club is a new and exciting way for you to support our Armed Forces Veterans at a time when they need it most. For just £15 a year, you can join the Tommy Club and become a Tommy Club Champion. Anyone is welcome to join and become part of our incredible community. You will be helping to change the lives of vulnerable veterans in return, you will receive exclusive Tommy Club benefits.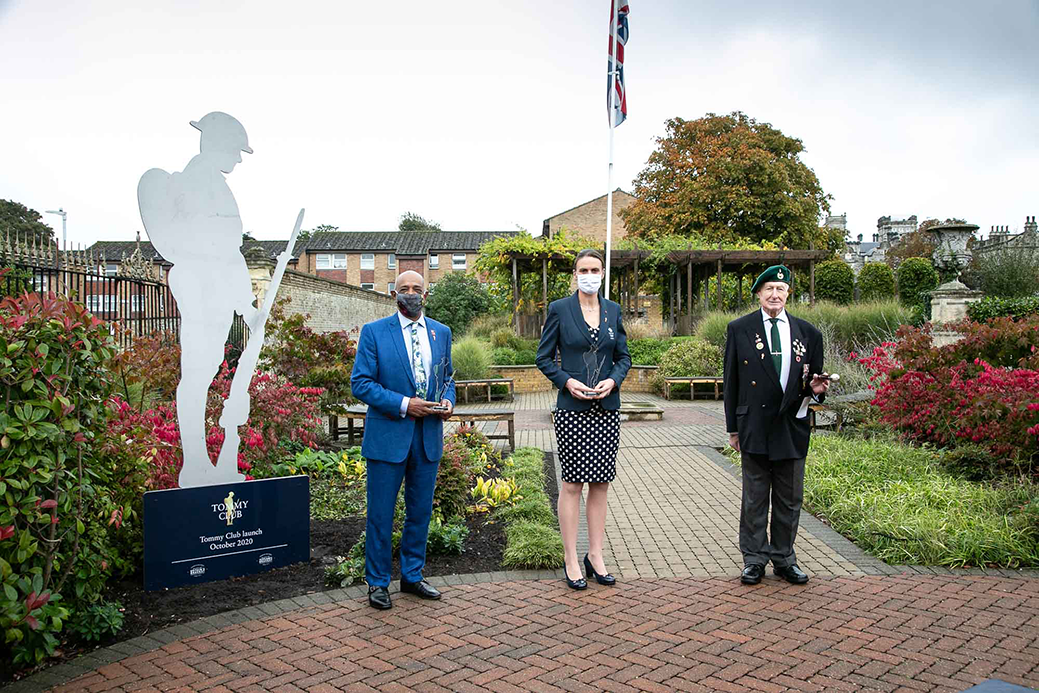 Register your interest!
Founded in 1197, Lambeth Palace garden is one of the oldest gardens in England and never has it looked more beautiful than it will with a stunning display celebrating the history of the Tommy showing why it has captured the heart of the nation.
You can contact us with any questions or for more details about this event by emailing fundraising@rbli.co.uk