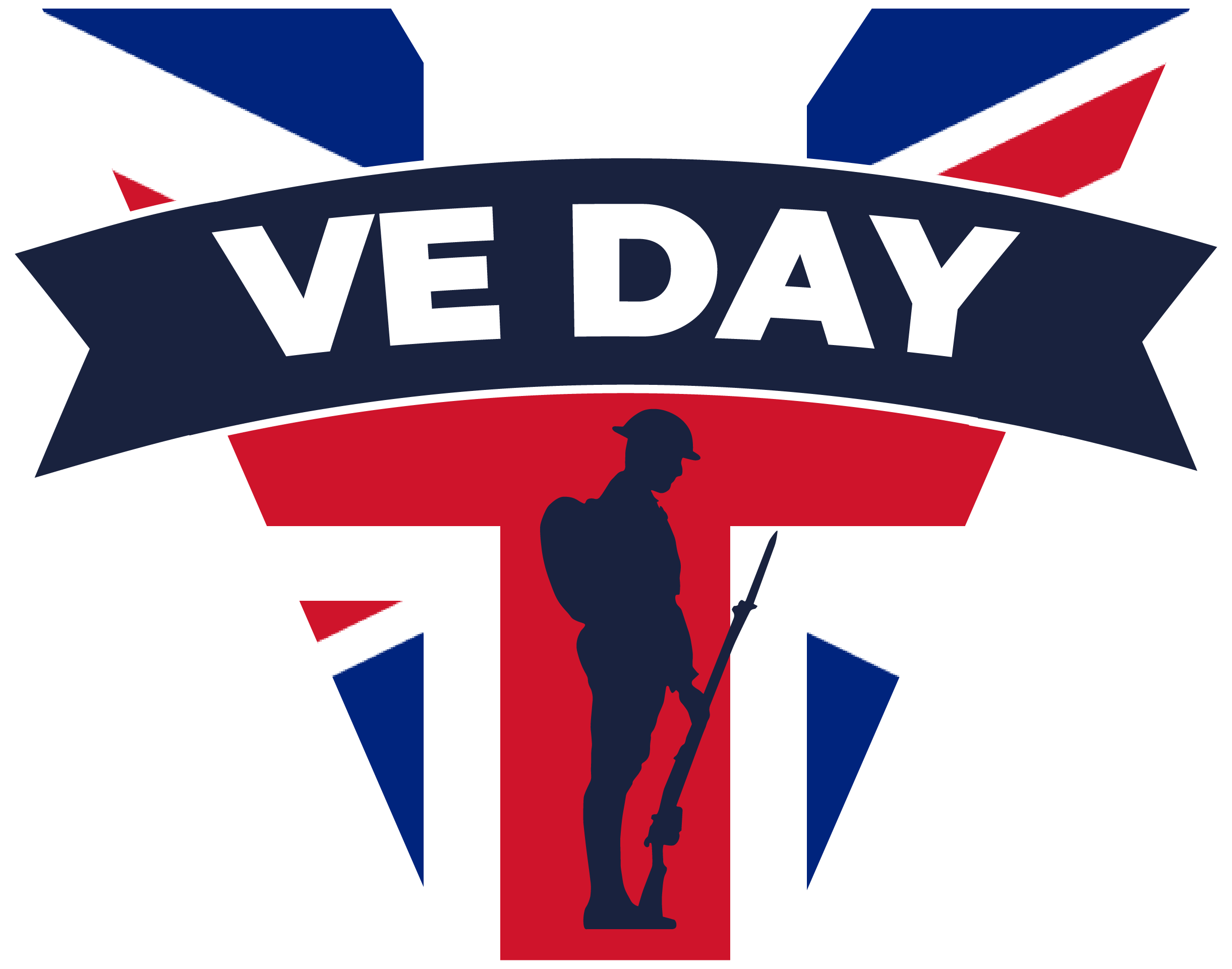 VE Day
This year, Royal British Legion Industries will embark on the biggest national campaign in its history of more than 100 years.
RBLI's incredibly successful Tommy in the Window campaign will once again come to the fore to see the British public commemorate one of the most important anniversaries in the country's calendar, VE Day.
Last year, all celebrations were scrapped; the public was left with no way to recognise the iconic 75th anniversary of victory in Europe. And although the inaugural Tommy in the Window campaign enabled the Great British public to commemorate this momentous date in our country's history, those celebrations were sadly muted.
However, this year, we will see the nation galvanised as part of Tommy's Race to Victory – a truly national event which will see RBLI's iconic Tommy figure travel the length of the UK, stopping at iconic military locations and cities on the way.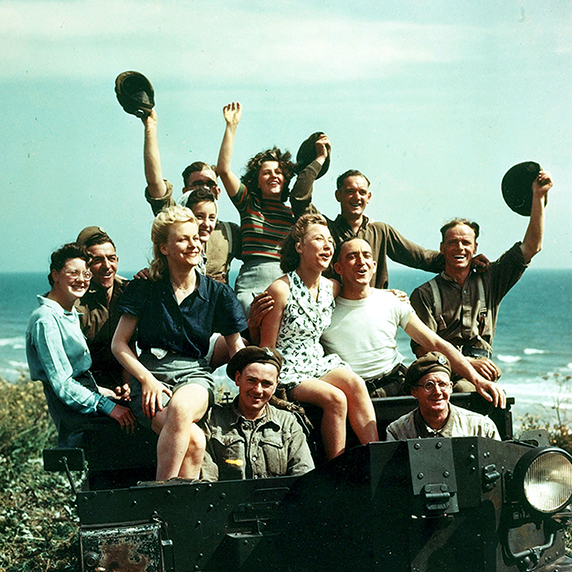 WHAT IS VE DAY?
Victory in Europe Day is generally known as VE Day in the UK and is a day celebrating the formal acceptance of Nazi Germany's unconditional surrender of its armed forces on 8th May 1945. It was reported that Adolf Hitler, the Nazi leader, had committed suicide on 30th April and during the Battle of Berlin, Germany's surrender was authorised by Adolf Hitler's successor, Reichspräsident Karl Dönitz. The act of military surrender was first signed at 02:41 on 7th May in SHAEF HQ at Reims and a slightly modified document was signed on 8th May in Berlin.
On 8th May 2021 our nation remembered VE day during another very difficult period for our country. We are remembering all those who served to win our peace, and all those who gave the greatest sacrifice for our freedom. This is a time when we are facing different threats. More than ever, it is good to remember we have been through difficult times before, and we did it by working together.

"
VE Day itself… It was sunny. Everyone was celebrating and we were all going in and out of everybody's houses. There were balloons and union flags everywhere. I think they even started street parties. We didn't have all that many cakes but there were a few. Not a lot as there was still rationing. Everybody was out in the street. Nobody made you go to bed – not on that day.
"
Former Royal Marine George Bradford 89-year-old lives in Royal British Legion Industries' assisted living accommodation Queen Elizabeth Court and can recount vivid memories of seeing dog fights above Lincolnshire aged just 14, having been evacuated to the county during the Second World War.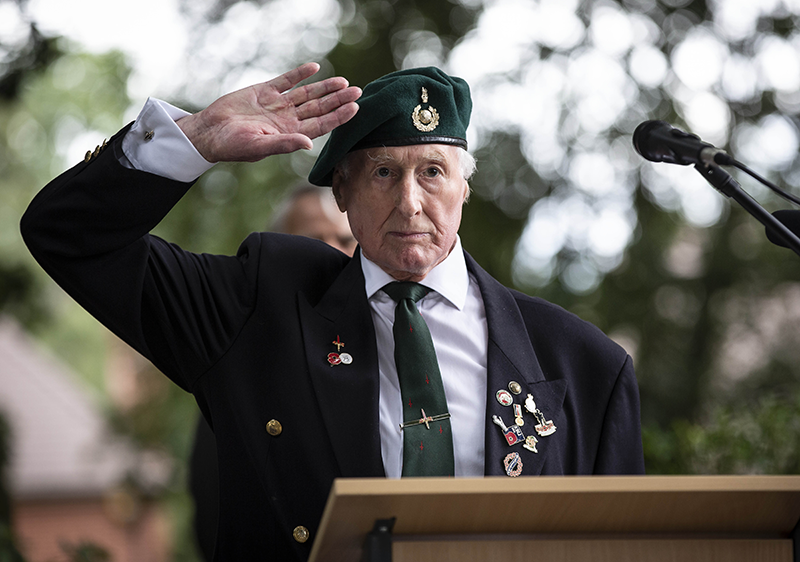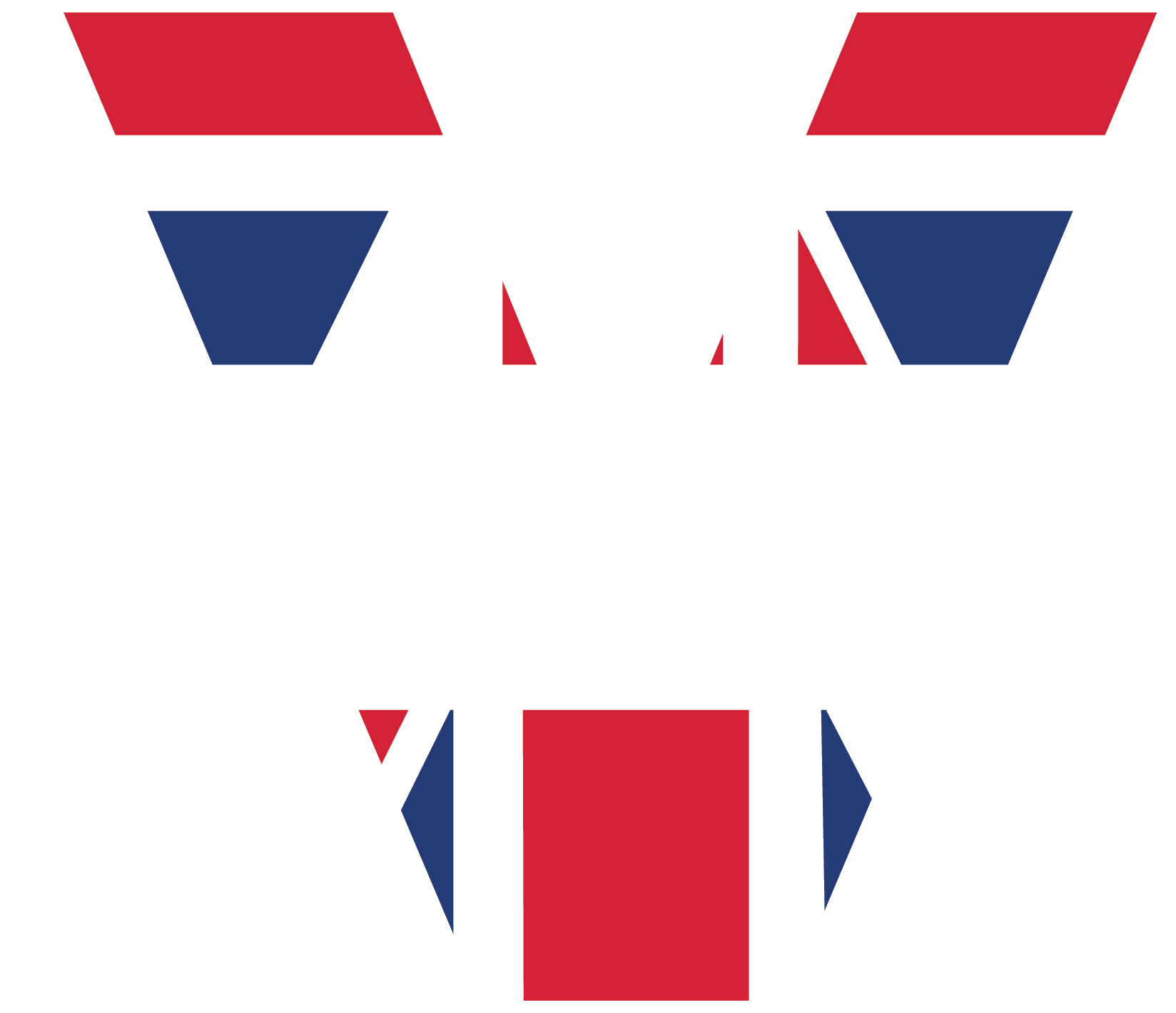 Run, walk or wheel your way to Victory in Tommy's Race to Victory
Tommy's Race to Victory is a 25k, 50k or 100k walk, run, or wheeled virtual event for you to do alone or with friends. It's FREE to take part, all we ask is that you set up a fundraising page and share it with your friends and family. You also get a FREE Tommy's Race to Victory technical t-shirt posted out to you once you recieve your first donation, and you can join our Facebook community of other people taking part in the event. We have three different challenges available depending on your experience and abilities to ensure that no man gets left behind.
Help us celebrate VE Day and go the distance for our Tommies!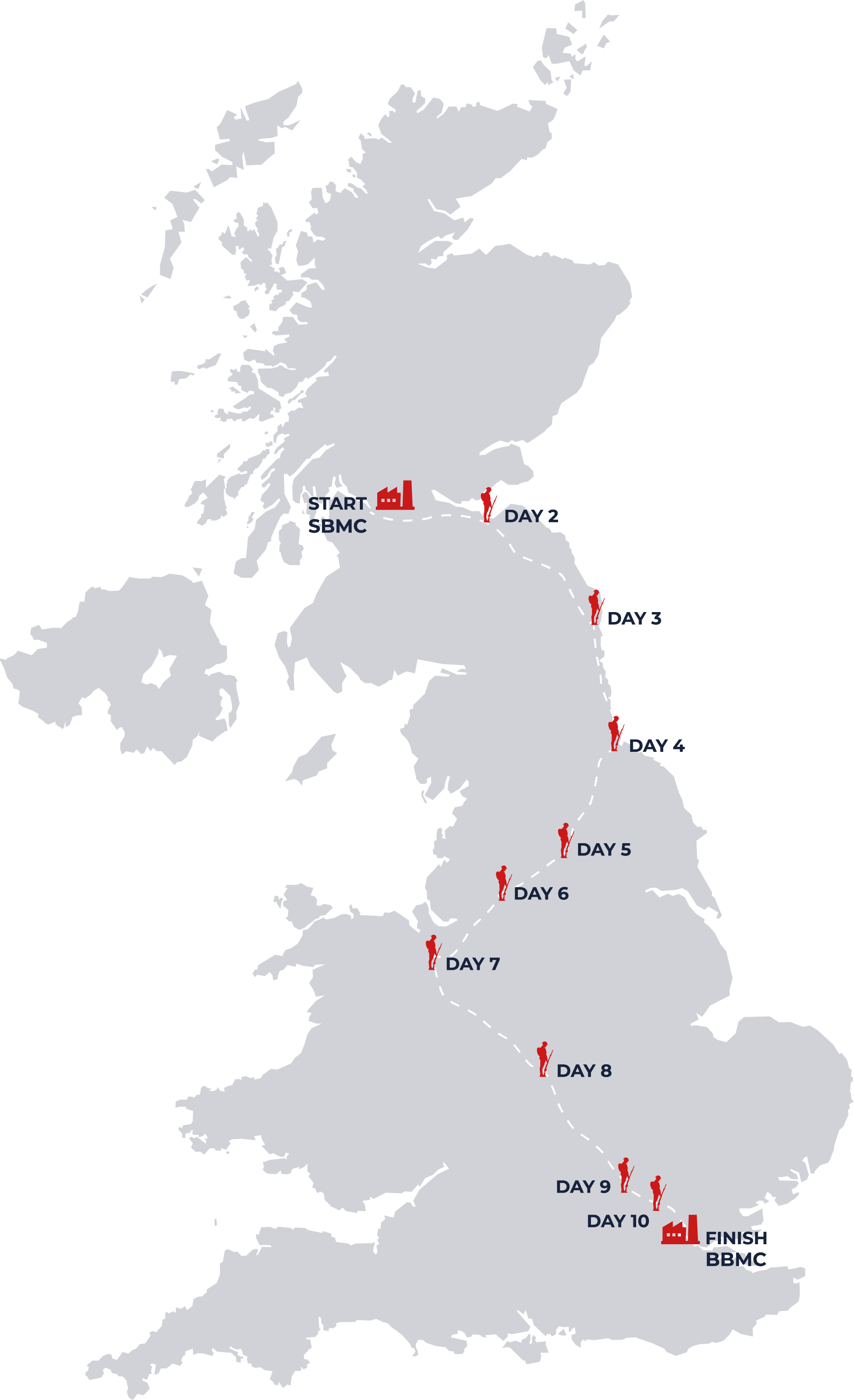 Tommy's Race To Victory Relay
On Thursday 29th April Team Tommy, comprised of 6 dedicated individuals led by RBLI's own Chief Executive, Brigadier Steve Sherry CMG OBE, took Tommy on an 800-mile journey across the length and breadth of the country. Starting at Scotland's Bravest Manufacturing Co. in Erskine, the team cycled and ran their way through some of the UK's most iconic WW2 sites and military bases before finally reaching Britain's Bravest Manufacturing Co. in Aylesford on Saturday 8th May in time for RBLIs VE Day celebrations.
Tommy's Race to Victory is a challenge unlike any other, our relay participants are challenging themselves physically and mentally, and we are challenging the nation to stand together, show their support for the remarkable generation that won our victory and help Tommy as he journeys 800 miles from Erskine to Aylesford.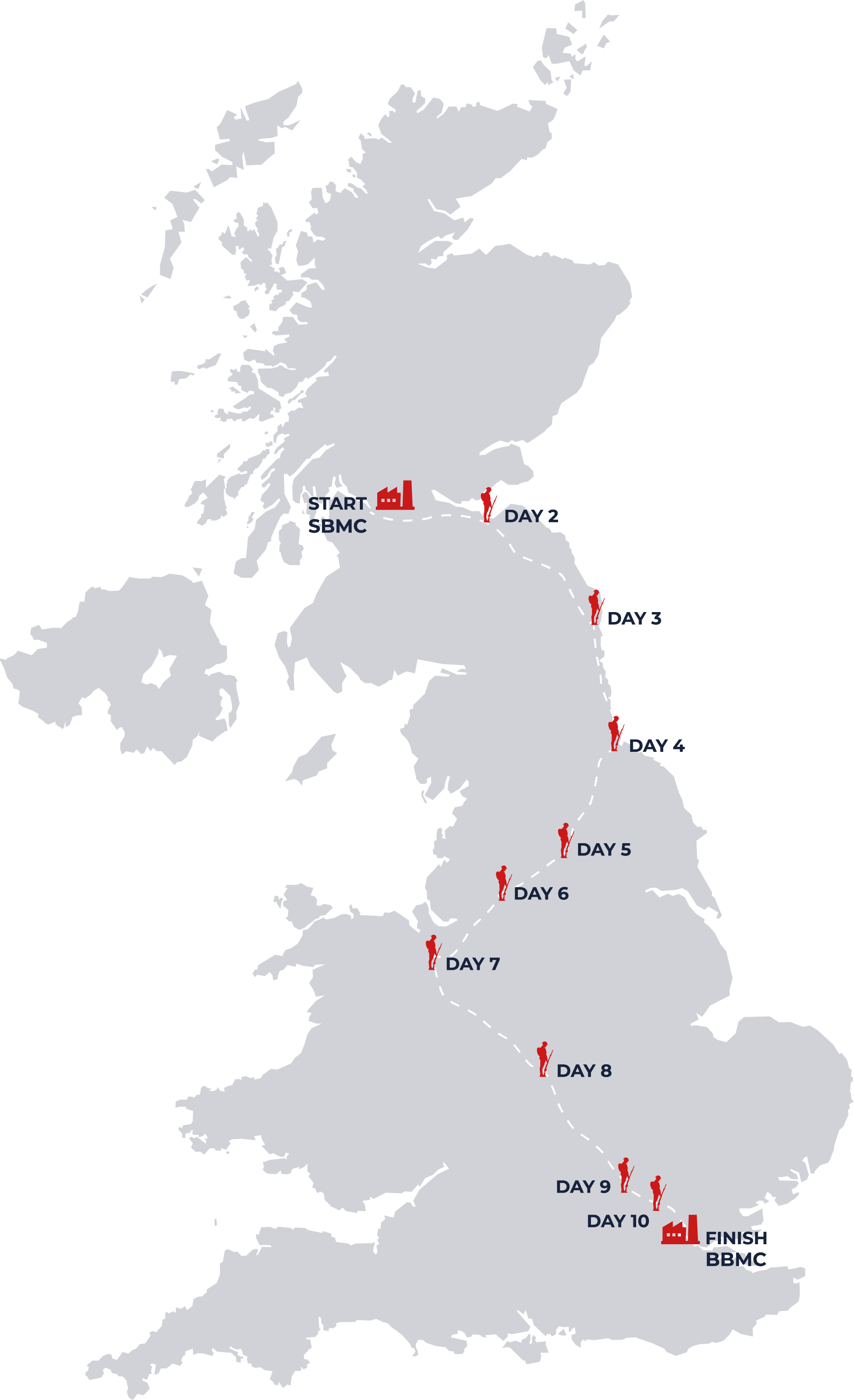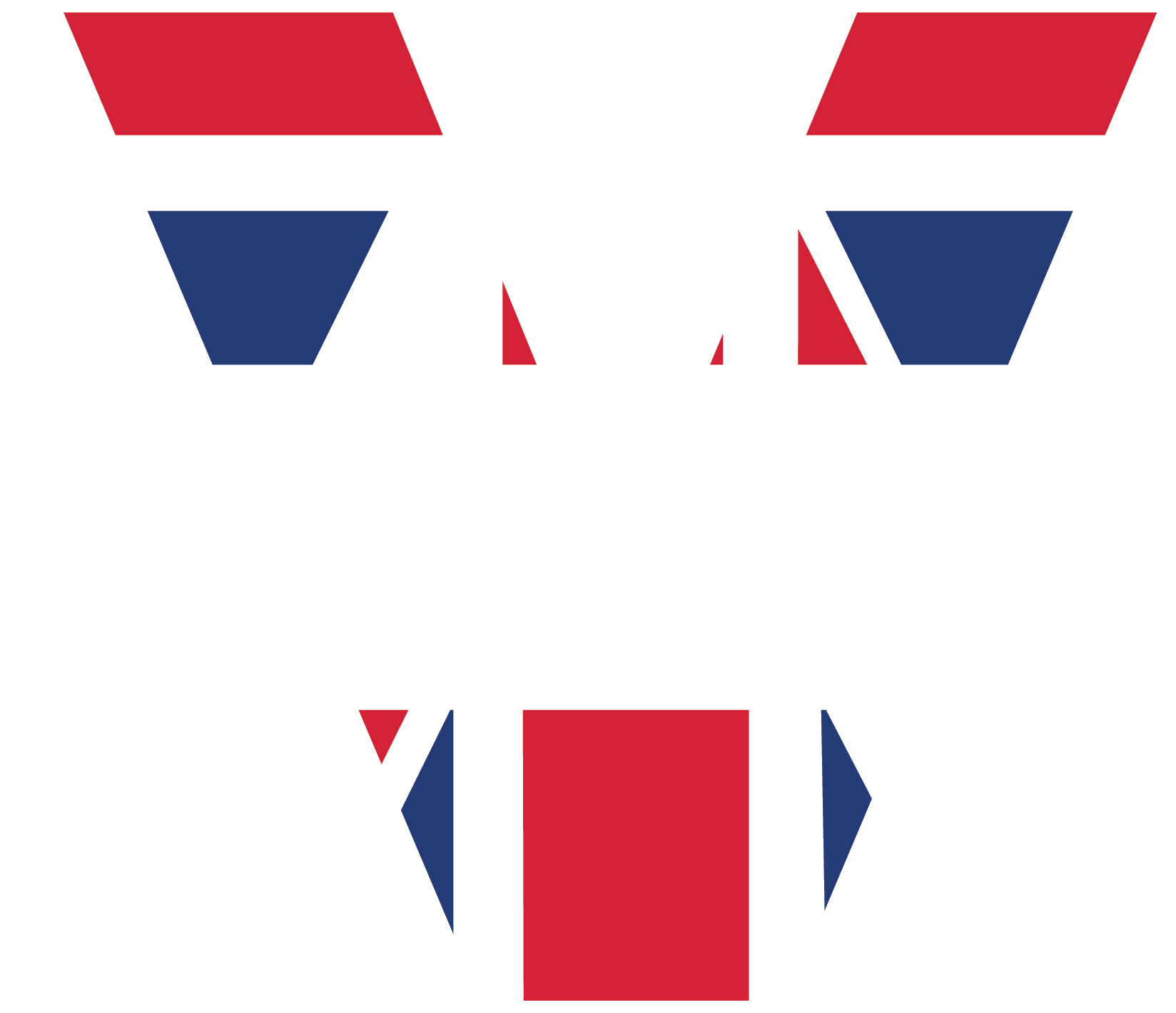 Put Your Tommy in the Window
Who is tommy?
The origins of the term Tommy is widely disputed, the most common interpretation is that the term comes from Tommy Atkins, which is slang for a common soldier in the British Army. It is known to have been used as early as 1743, however the term Tommy was chosen as a generic name by the war office in 1815. Legend has it that in WW1 German soldiers would call out "Tommy" across no man's land if they wanted to speak to a British soldier.
Established in 1919, Royal British Legion Industries (RBLI) helped and supported many wounded, injured and sick ex-Forces personnel returning from war and continued ever since expanding its range of services through the funds it raises through charitable donations. RBLI Tommy represents military services and all those that have served for our country.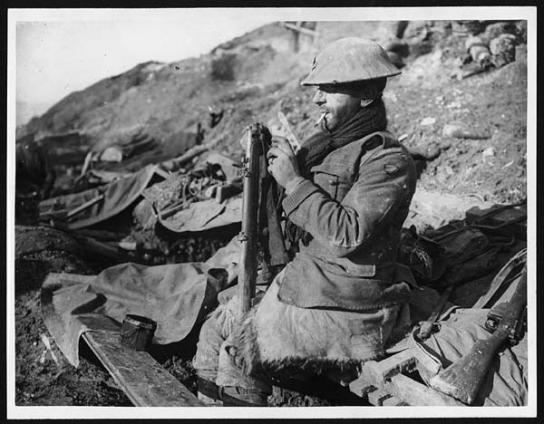 Is your Town a Tommy Town?
This VE Day, how wonderful would it be for villages, towns and businesses up and down the country to show their support for our armed forces by displaying a Tommy, our universal symbol of commemoration, remembrance and support for our heroes? At RBLI, we believe that more should be done to commemorate our nation's fallen heroes and support our armed forces, not just during Remembrance.
This is where we are calling on you.
Is your house in a visible location? Do you have much through traffic or are you nearby to the Race to Victory route? Help spread the word by displaying one of our outdoor Tommies this VE Day!
If not, please help us make your local council aware of the cause by writing to them. Remember, every Tommy bought by a council, business or individual directly provides employment and support for veterans.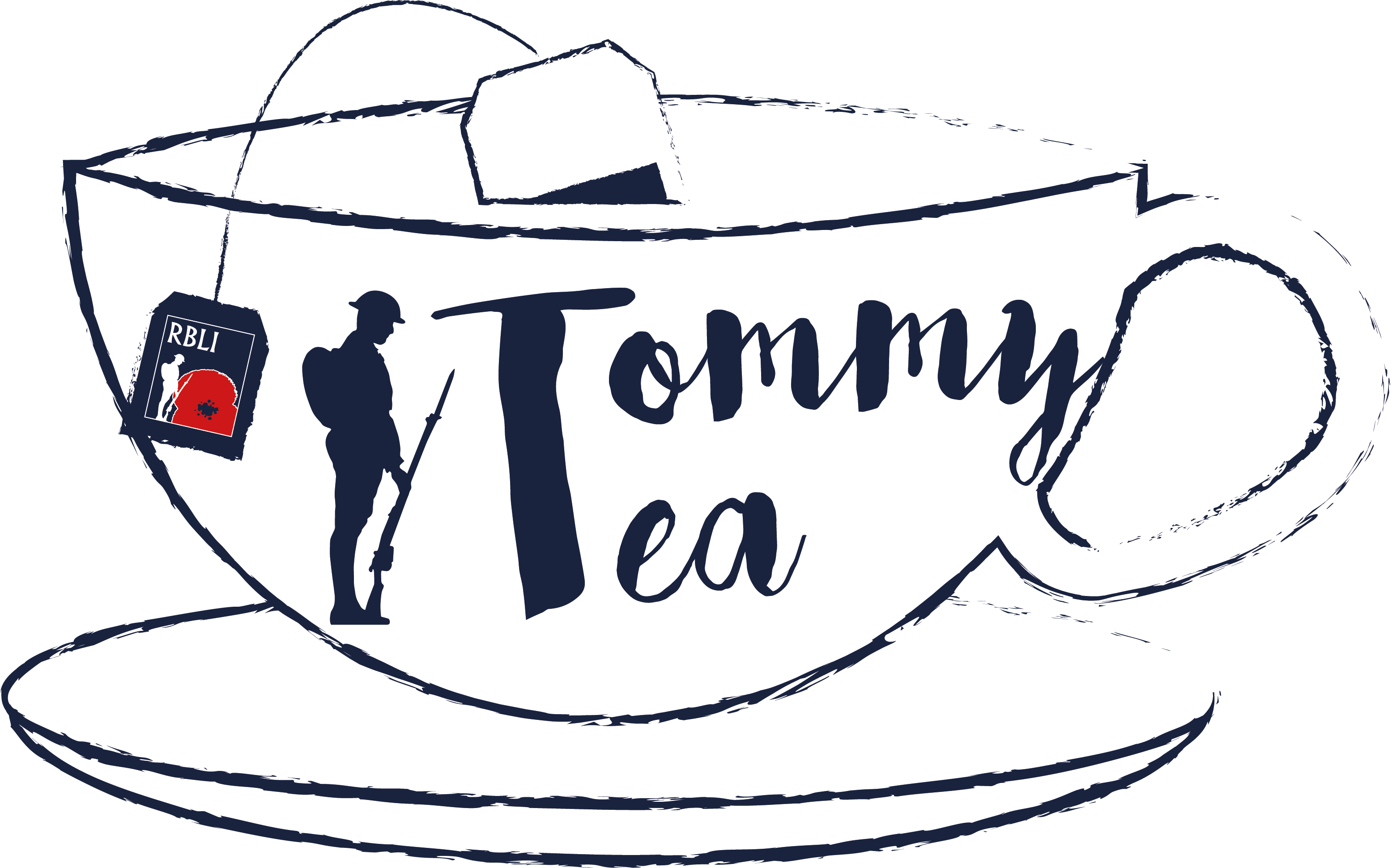 Lets have a brew!
Change a veteran's life, one cup of tea at a time!
How will you celebrate VE Day?