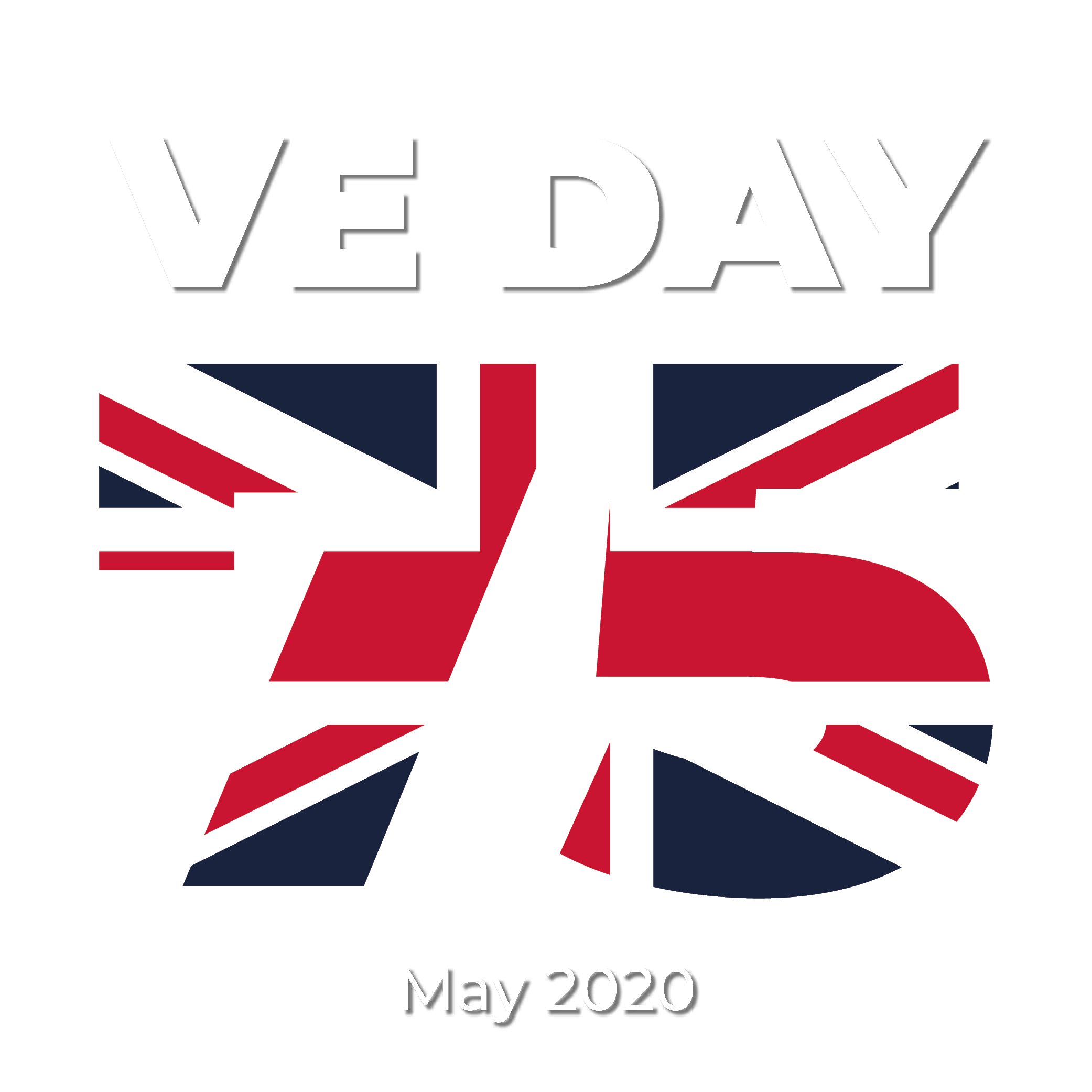 BUY VE DAY COMMEMORATIVE PRODUCTS
These commemorative military figures known as Tommys are made and fulfilled by veterans employed at Royal British Legion Industries (RBLI) in the UK. Each purchase of one of our commemorative military figure products assists with helping a veteran into employment such as working with in the Britain's Bravest Social Enterprise or employment courses.






WHAT IS VE DAY?
Victory in Europe Day is generally known as VE Day in the UK and is a day celebrating the formal acceptance of Nazi Germany's unconditional surrender of its
armed forces on 8th May 1945. It was reported that Adolf Hitler, the Nazi leader, had committed suicide on 30th April and during the Battle of Berlin, Germany's surrender was authorised by Adolf Hitler's successor, Reichspräsident Karl Dönitz. The act of military surrender was first signed at 02:41 on 7th May in SHAEF HQ at Reims and a slightly modified
document was signed on 8th May in Berlin.
On 8th May 2020 our nation is remembering VE day during another very difficult period for our country. We are remembering all those who served to win our peace, and all those who gave the greatest sacrifice for our freedom. This is a time when we are facing different threats. More than ever, it is good to remember we have been through difficult times before, and we did it by working together.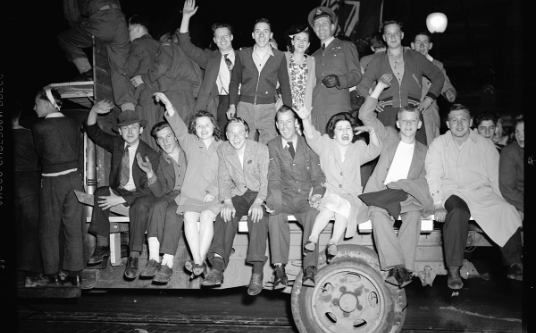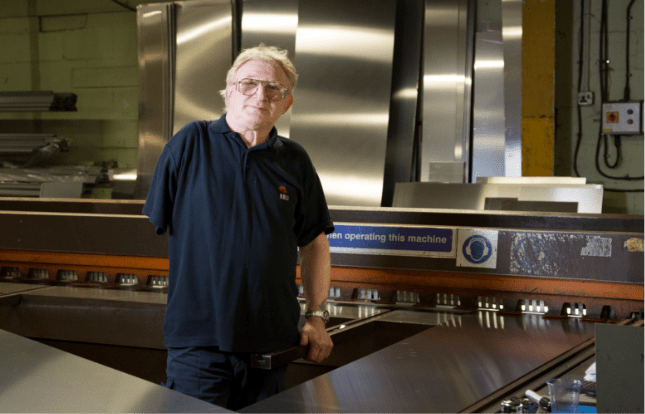 ABOUT RBLI
Established in 1919 to help wounded, injured and sick ex-Forces returning from World War I, RBLI has a proud heritage as a leading charity helping to improve the lives of those who sacrificed so much. Royal British Legion Industries (RBLI) is separate to The Royal British Legion, receives no financial support from the annual poppy appeal, and must raise its own funds to deliver care and employability support.
Today RBLI runs a social enterprise factory called Britain's Bravest Manufacturing Company (BBMC), provides care and assisted living for older veterans, accommodation for families, adapted homes for veterans with disabilities, and emergency accommodation for homeless veterans.
In fact RBLI's integrated Village in Aylesford, Kent is a national leader in veteran care. RBLI is also helping injured, disabled and unemployed veterans all over the UK through LifeWorks which is an outstanding employability programme helping 83% of veterans into work or training within one year.
WHERE DOES THE TERM 'TOMMY' COME FROM?
The origins of the term Tommy is widely disputed, the most common interpretation is that the term comes from Tommy Atkins, which is slang for a common soldier in the British Army. It is known to have been used as early as 1743, however the term Tommy was chosen as a generic name by the war office in 1815. Legend has it that in WW1 German soldiers would call out "Tommy" across no man's land if they wanted to speak to a British soldier.
Established in 1919, Royal British Legion Industries (RBLI) helped and supported many wounded, injured and sick ex-Forces personnel returning from war and continued ever since expanding its range of services through the funds it raises through charitable donations. RBLI Tommy represents military services and all those that have served for our country.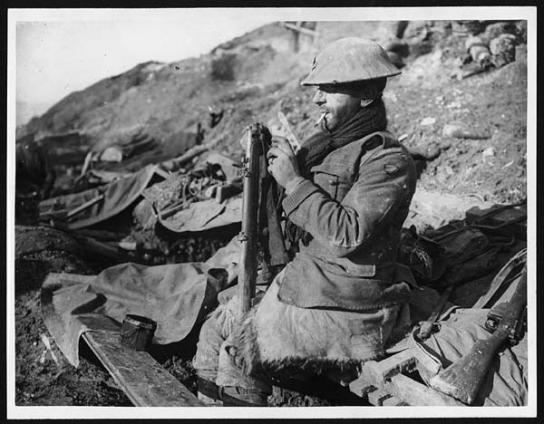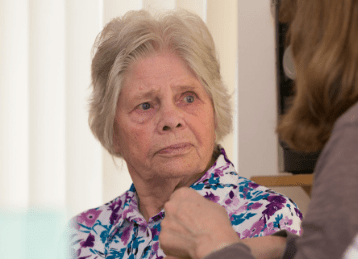 JOAN EDWARDS
Joan Edwards now 96, moved into Royal British Legion Industries' assisted living accommodation Queen Elizabeth Court in 2015 after she had a fall which took place when she was chasing off a burglar at a time when her husband was in a home with dementia. She joined the forces and became a leading aircraftwoman in the RAF, serving from 1942 to 1946. "I'm sure people were celebrating and the pubs were full," she says remembering VE Day."
"My step-father was an engineer in the First World War. He was still having great trouble from having been gassed in the First World War. I just knew at the end of the second, he didn't want any more war." "People should consider themselves lucky living in times of peace."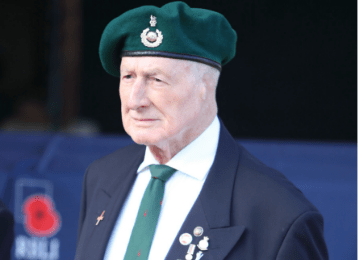 GEORGE BRADFORD
Former Royal Marine George Bradford 89-year-old lives in Royal British Legion Industries' assisted living accommodation Queen Elizabeth Court and can recount vivid memories of seeing dog fights above Lincolnshire aged just 14, having been evacuated to the county during the Second World War.
"VE Day itself… It was sunny. Everyone was celebrating and we were all going in and out of everybody's houses. There were balloons and union flags everywhere. I think they even started street parties. We didn't have all that many cakes but there were a few. Not a lot as there was still rationing. Everybody was out in the street. Nobody made you go to bed – not on that day."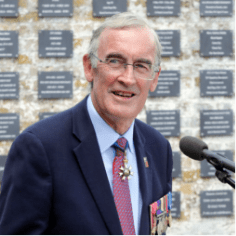 STEVE SHERRY OBE
RBLI CEO "I hope very much that everyone will want to support RBLI's Special Edition Tommy, to remember our relatives who gave so much for us 75 years ago, and also to help support veterans right now, who need us more than ever. Our factory is open, and our veterans are proud to be making and dispatching Special Edition Tommies so we can all have one in our window on 8th May 2020"
In 1945, Aylesford-based military charity Royal British Legion Industries was providing crucial support to veterans, having been established 26 years earlier at Aylesford's Preston Hall where welfare was available to troops returning from the Great War.
Preston Hall was to be requisitioned by the soon-to-be-established National Health Service to provide additional support to those reeling from combat of the Second World War.
However, the charity had expanded hugely since its early years, developing not only a range of accommodation but also an ethos of moving veterans and their families towards independence – which still holds true today.
By the end of the Second World War an on-site factory had been established to provide employment opportunities, supporting those returning from conflicts into meaningful employment. Today, the same factory provides work to more than 100 people – 70% of whom are veterans or people with disabilities. These ex-servicemen are currently producing commemorative 10-inch VE Day engraved Tommy figures, the sales of which directly benefit veterans through RBLI's range of services.
There but not there leaves its Legacy to RBLI
A high-profile national remembrance project set up to commemorate a century since the end of the First World War has left its own legacy to Royal British Legion Industries (RBLI), ensuring that its work continues to benefit the country's most vulnerable veterans.
There But Not There (TBNT), run by military charity Remembered, was launched in 2018 to 'commemorate, educate and heal' through the installation of moving World War I Tommy figures in communities throughout the UK.
RBLI and TBNT first joined forces at the beginning of the commemorative Tommy project, with veterans at RBLI's social enterprise, Britain's Bravest Manufacturing Company, producing a range of Tommy figures and the responsibility for their distribution.
Former head of the British Army and There But Not There patron Lord Dannatt said: "I am delighted that RBLI will be continuing the remarkable work achieved by Remembered over the last two years. The Tommy is an iconic figure symbolising sacrifice and service. RBLI are the ideal partners to keep this powerful symbol in the forefront of the nation's recognition of those who have paid the ultimate price for our freedom and security."
Today, Lord Dannatt continues his support, including the backing of the RBLI VE Day campaign.