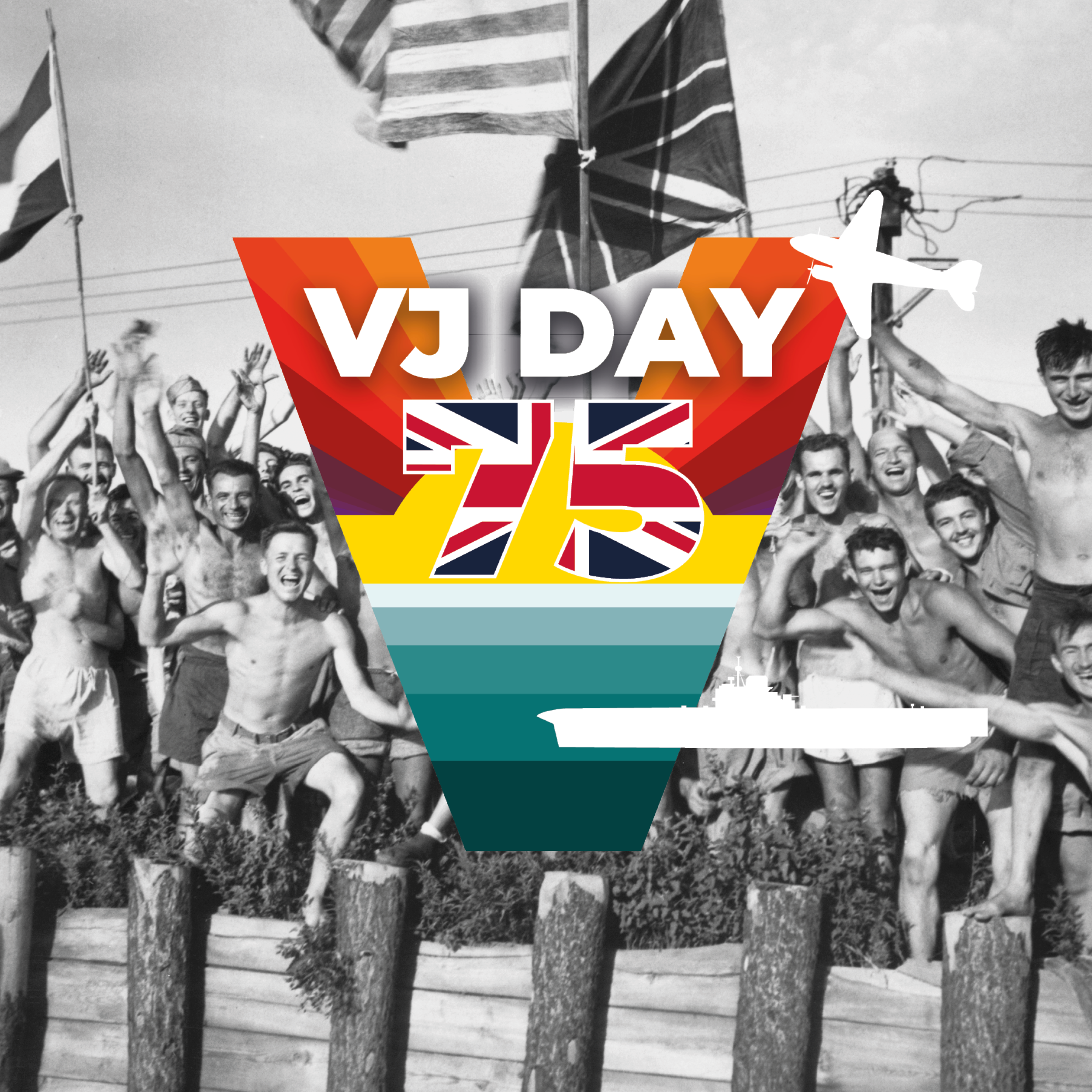 ORGANISE A VJ DAY PARTY – FREE FUNDRAISING & Activity DOWNLOAD Pack
A time for celebration! Celebrate the 75th Anniversary of VJ Day.
We are asking the public to celebrate this momentous milestone whilst raising funds for RBLI to support the veterans who need us today, and in the future.
You could get involved by holding your very own VJ Day Party, like an afternoon tea with friends or neighbours, organise a virtual games night over Zoom – or perhaps your neighbours or local community would love a sponsored 1940's dance-a-thon! Whatever suits you and your community, we are here to help make it happen safely and within the Governments guidelines.
Once you have registered your event with us on the form below, you will then receive a link to our downloadable VJ Day activity pack – filled with templates and materials to support your celebration. You will also hear from our friendly community team who will get in touch with you to offer any support or answer any questions you may have, so please remember to fill the form in carefully!
FREE EXCLUSIVE LIVING HISTORY VIDEO SERIES WITH HISTORIAN NEIL STOREY
Historian and Author Neil Storey has very kindly put together some short videos for RBLI to share with you. They highlight some of the challenges our forgotten army faced, like the lack of drinking water in the Jungle and dealing with leeches. Neil shows us some of the solutions and techniques our soldiers used to overcome these challenges.
WHAT IS VJ DAY?
Victory over Japan Day (also known as V-J Day, Victory in the Pacific Day, or V-P Day) is the day on which Imperial Japan surrendered in World War II, in effect bringing the war to an end. The term has been applied to both of the days on which the initial announcement of Japan's surrender was made – August 15, 1945, in Japan, and because of time zone differences, August 14, 1945 (when it was announced in the United States and the rest of the Americas and Eastern Pacific Islands) – as well as to September 2, 1945, when the surrender document was signed, officially ending World War II.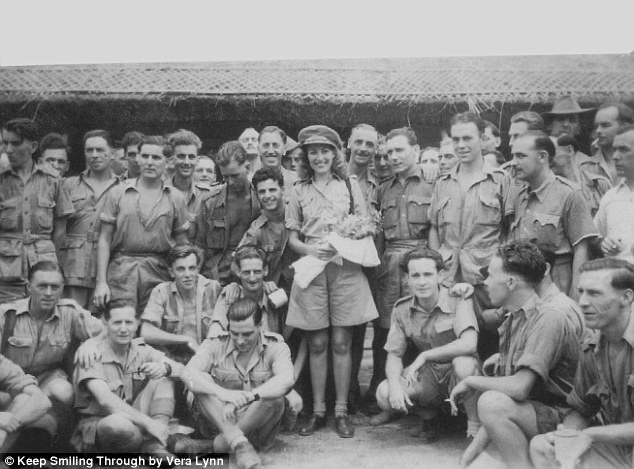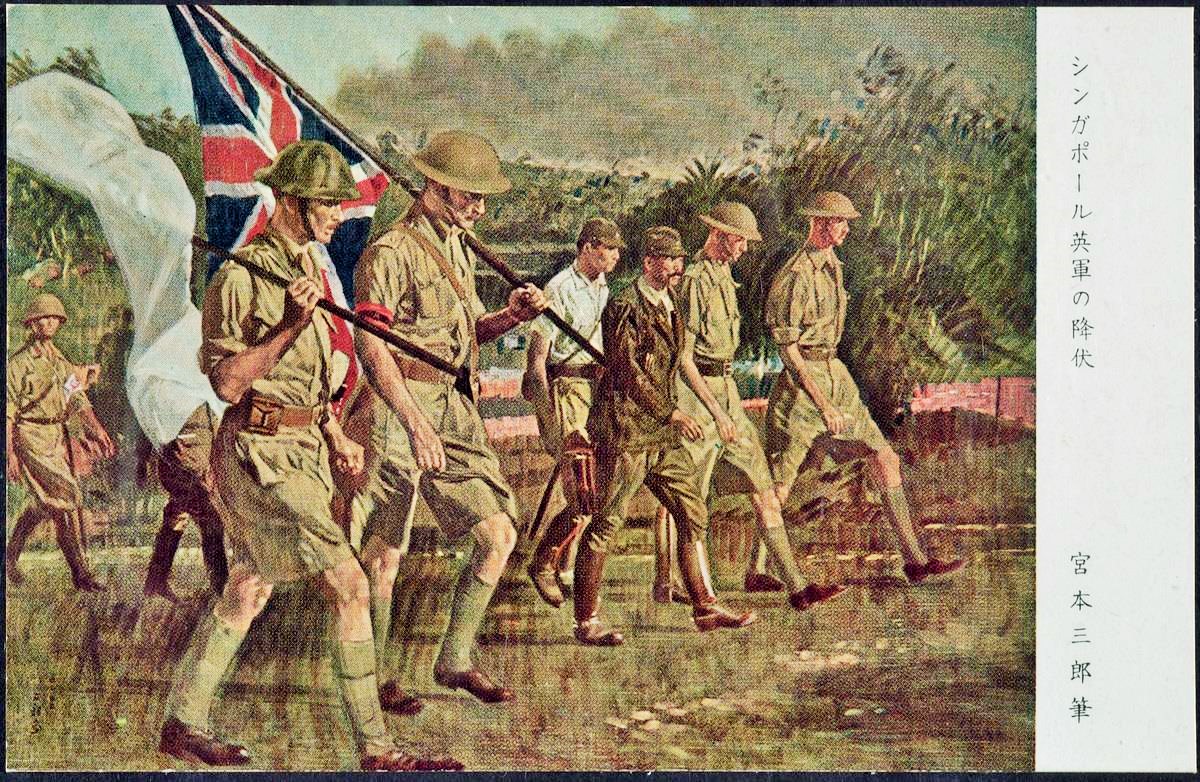 Many people looking at the photographs of cheering, flag waving and laughing crowds enjoying the celebrations for VJ Day in Britain don't realise that most of the uniformed personnel on those photographs had probably not fought in the Far East during the war. Certainly the majority of those who had been serving out there when VJ Day had been declared had not had the chance to travel the thousands of miles home, in fact the majority of British soldiers serving in India and Burma would not return to British shores until 1946. For those out in India and Burma there was probably a cheer raised when the news of VJ reached them but for many it remained just another day. News can travel very slowly in the jungle and there would be pockets of enemy who were not aware the war had finished for them that needed to be flushed out over the weeks and months to come and tragically, lives continued to be lost on both sides.
THE FORGOTTEN ARMY
After the fall of Singapore in February 1942 Japanese forces pushed on through Malaya to Burma. Despite hard fighting Japanese troops drove British forces into a five month long fighting retreat over 1,000 miles back to India. Chinese forces also retreated along the Burma Road to Yunnan, China. When Japanese forces cut this link too Burma and its people were left with no escape route.
Early attempts to re-enter Burma failed and proved yet again that Japanese military forces were not going to be an easy foe to beat. Consequently, great efforts would have to be made to boost morale and change the view that was emerging among some men that this enemy was invincible. The man brought in to bring about this sea change was the charismatic Admiral Lord Louis Mountbatten, Chief of Combined Operations who was appointed Supreme Commander of the new South East Asian Command (SEAC) in August 1943.
Mountbatten gave General William Slim command of the 14th Army in November 1943. The task now presented to Slim was to both rebuild and reinvigorate the 14th Army. He wasted no time forming a core of troops from the Indian Army, the ever- dependable Gurkha Rifles of Nepal, troops from East and West Africa and infantry and corps from the British Army and set about training them as mobile troops prepared for the rigours of jungle warfare. Both Mountbatten and Slim personally visited their troops to listen to the officers and men 'at the sharp' end to judge morale, boost morale and tell them their plan of action face to face.
Tragically, the fighting out in Burma was often secondary to the news headlines of the campaign being fought closer to home in Normandy. The men had not always been as well supplied as those in other theatres of war and they were such a long way from home for so long, many were left feeling they were 'The Forgotten Army.'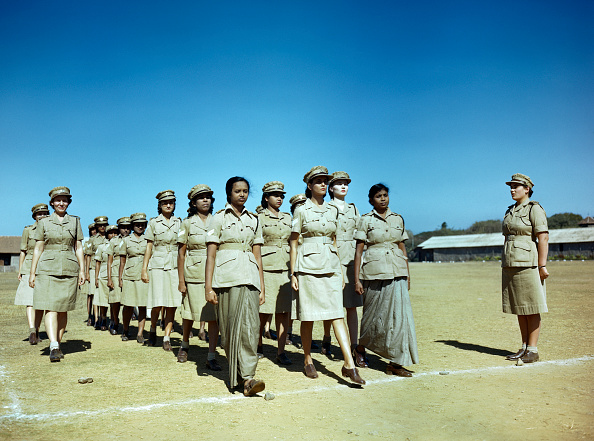 MANY KINDS OF HEROES
It is often forgotten the Burma Campaign was one of the most multicultural in the history of warfare. When South East Asia Command was established in 1943 it encompassed over 40 different nationalities, included both male and female service personnel serving on land, sea and in the air and drew its greatest strength from the volunteer armies raised across India. Indeed, by 1945 the Indian Army had risen to over two million personnel, the largest volunteer army in history. Members of the Indian Army served all over the world during the Second World War from the North African Campaign and Western Desert to France and the Far East. Their bravery was recognised by the award of over 4,000 decorations, among them 31 recipients of Britain's highest award for valour in the presence of the enemy – The Victoria Cross.
British military nurses and personnel from  omen's Royal Naval Service, Auxiliary Territorial Service and Women's Auxiliary Air Force were deployed to the Far East but one particular unit is often forgotten, the volunteers of the Women's Auxiliary Corps (India). Formed in May 1942 this ground breaking unit included British, Indian and mixed race women who, like the British women's services, were not permitted to fight but as the WAC(I) served all three services just about every other military job was open to them. There was quite a demand for naval work and as a result the Women's Royal Indian Naval Service was formed in 1944. By the end of the war some 11,500 women had enlisted in the Women's Auxiliary Corps (India).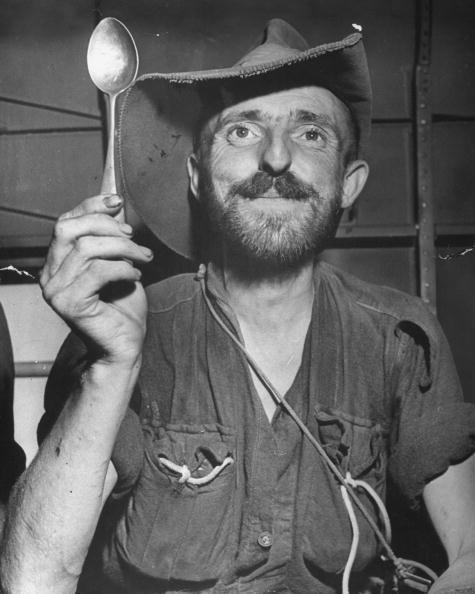 CHINDITS
In any military campaign the role of special forces can be key to intelligence gathering and the success or failure of large military operations where thousands of lives are at stake. By far the most famous special force of the war in the Far East were the unit that became known as 'The Chindits' who gained their name from the insignia they wore which depicted an image of a statue of the Burmese Chinthé, a mythological lion, that stood outside Buddhist temples to guard them. The word Chinthé was corrupted to Chindit hence their unusual and unique name. The Chindits began in 1942 as 77th Indian Infantry Brigade consisting of 13th Battalion, King's Liverpool Regiment, 2nd Battalion, Burma Rifles and the newly raised 3rd Battalion, 2nd Gurkha Rifles.
Those who had been Chindits had endured a constant fear of snipers, night attacks and enemy ambush, and any notion of there being time for rest and recuperation became a running joke. They had successfully disrupted enemy lines of communication, but above all they redressed the balance where once the enemy might have been seen as invincible, by their outstanding bravery and fortitude the Chindits showed they too were a force to be reckoned with. The force was reconstituted as an  irborne Division and 'The Chindits' were finally  disbanded in February 1945..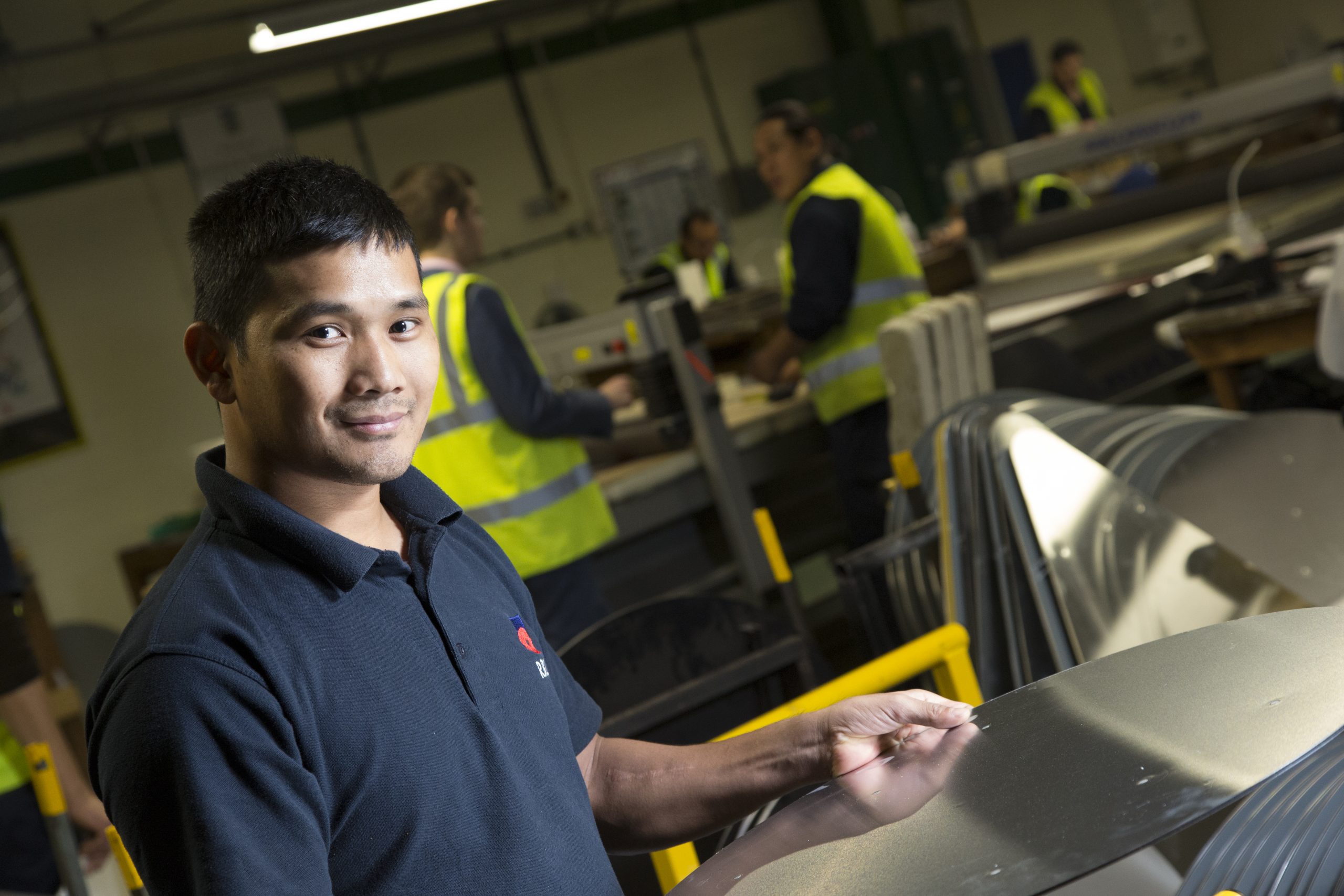 TIRTHA TAPA
Tirtha Thapa dreamed of following in his father's footsteps and joining the Gurkhas. In 2005, in what was his fourth and final attempt, he had the honour of joining British Army's First Gurkha Rifles, beating thousands in the selection process.
Gurkhas played a crucial role in the Far East during the Second World War, particularly in South East Asia. Known for their courage, their curved 18-inch knife known as the kukri, and their world-famous motto, "better to die than be a coward", the Gurkhas were and remain an integral part of the British Army. During the Second World War, ten Gurkha regiments played a roles at the heart of conflicts across Asia and Europe. Nearly 30,000 British Gurkhas were killed or wounded during the war.
More than 75 years later, Tirtha was continuing the hard-fought tradition of the Nepalese Gurkhas soldiers.
His seven-year service saw him undertake two tours of Afghanistan. It was his second, in 2010, when clearing suspected improvised explosive devices in an alleyway that he was caught in a blast and severely injured, losing his left leg above the knee.
He found the process of leaving the forces traumatic, facing loneliness for the first time in his life. But soon after, RBLI's social enterprise, Britain's Bravest Manufacturing Company, gave him what he calls a second chance.
Tirtha now works alongside five other former Gurkhas, all of whom share similar experiences of conflict. Together, they apply their wide range of skills developed during their service careers in BBMC's sign manufacturing department. Tirtha, and the highly skilled team are motivated to win, take on new business and are respected throughout the country for the quality of their work.
He refers to his new career at RBLI as his second life.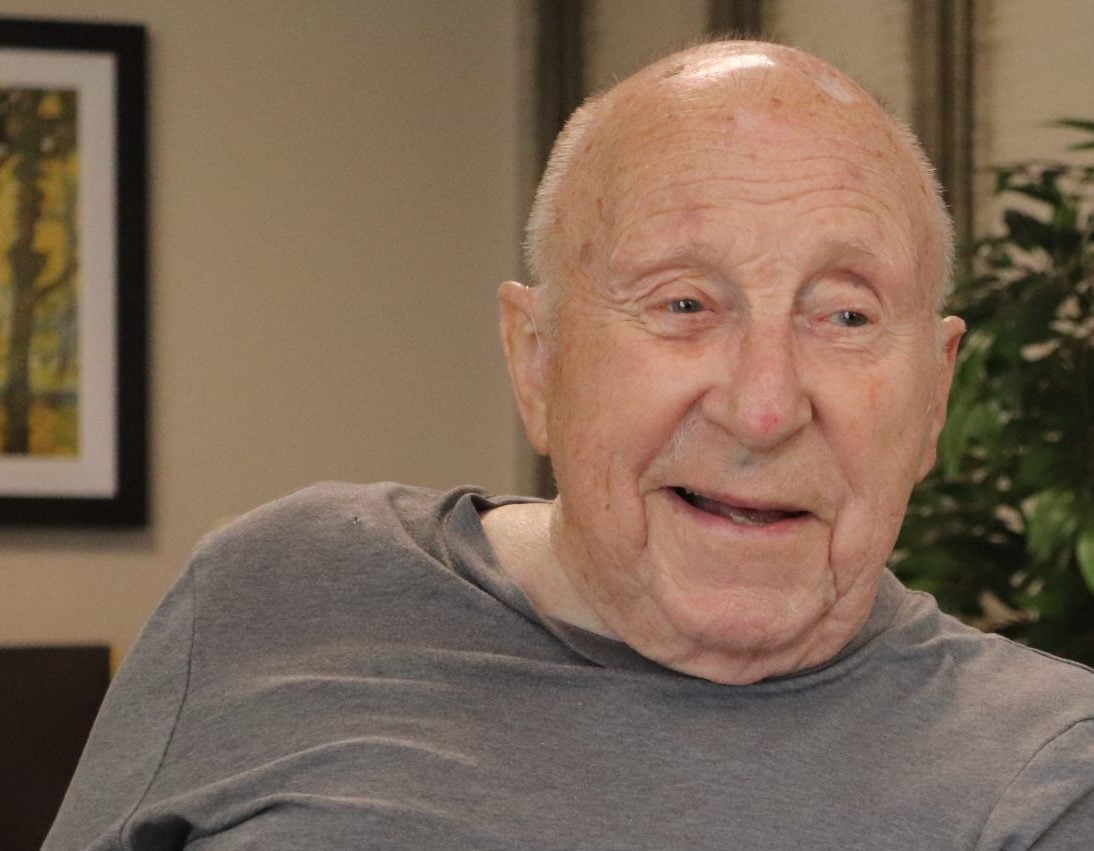 JOHN RIGGS
John Riggs, now 100-years-old joined the Army just before the outbreak of the Second World War in 1939. He served throughout the Middle East, rising to the rank of captain in the 1st Battalion Bedfordshire and Hertfordshire regiment and joined the Chindits – a special operations unit formed to fight behind enemy lines to protect India, then part of the British Empire, from Japanese invasion. John is believed to be one of the few remaining Chindits.
The Chindits saw almost 12,000 men battle away in miserable conditions. Ravaged by disease, such as dysentery, they underwent two major military operations: Operation Longcloth in 1943, which saw the group battle through into northern Burma and Operation Thursday a year later after which Chindits which cemented their place in the eastern nation, now called Myanmar, ready to dispel enemy attack.
More than seventy-five years ago, under the command of senior British Army Brigadier Orde Wingate, John was battling through  the jungle and monsoon storms of Northern Burma, travelling up to 180-miles a month on foot and destroying transport lines to stop the attacks as part of the Chindits' efforts. He returned from the war extremely malnourished and having contracted malaria.
John has been living on RBLI's Aylesford village, which provides homes and welfare to more than 300 veterans and their families, since 1956. After suffering a stroke in 2018, John moved to the charity's high-dependency nursing home Gavin Astor House from its independent living accommodation Queen Elizabeth Court.
John is the first of 15 residents to move into the charity's new £2m state-of-the-art care facility which was officially opened during November 2019 as part of the charity's Centenary Year.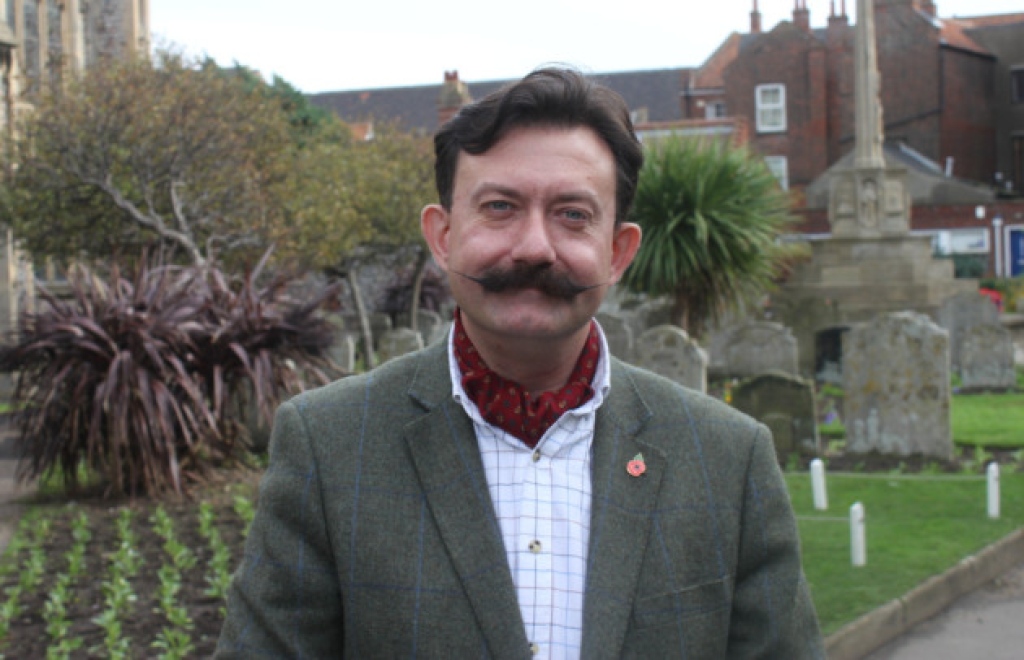 HISTORIAN NEIL STOREY
There is no glory in war. Some people will ask why should we remember VJ Day? My answer is simple; if we do not know and learn from our history, good and bad, we are doomed to repeat it.
My interest and involvement with both Far Eastern Prisoners of War and veterans of the campaign in India and Burma dates back over most of my life. My Grandfather served in the 14th Army and my Great Uncle was killed in action at Singapore in 1942 and it has been an honour to have known, interviewed and retold the stories related to me by veterans and their families through my books, talks and documentaries over the years.
This is the story of ordinary men and women of many races, faiths and cultures who worked together to defeat a deadly enemy. They were told they were fighting for freedom, for rights and justice, for some it would be the first step on a very long road to freedom and equality. For some that fight still goes on. Many also continued a very personal fight against the
physical and mental legacies they were left with for the rest of their lives.
For many of those involved in the fighting 'at the sharp end' when you asked them why did they fight? Why did they push on when the road was so long and the fighting and conditions so relentless? Their answer was simple, they did not speak of politics, faith or race, they would simply say 'I didn't want to let my comrades down.' This is their story.
ABOUT RBLI
Established in 1919 to help wounded, injured and sick ex-Forces returning from World War I, RBLI has a proud heritage as a leading charity helping to improve the lives of those who sacrificed so much. Royal British Legion Industries (RBLI) is separate to The Royal British Legion, receives no financial support from the annual poppy appeal, and must raise its own funds to deliver care and employability support. Today RBLI runs a social enterprise factory called Britain's Bravest Manufacturing Company (BBMC), provides care and assisted living for older veterans, accommodation for families, adapted homes for veterans with disabilities, and emergency accommodation for homeless veterans. In fact RBLI's integrated Village in Aylesford, Kent is a national leader in veteran care. RBLI is also helping injured, disabled and unemployed veterans all over the UK through LifeWorks which is an outstanding employability programme helping 83% of veterans into work or training within one year.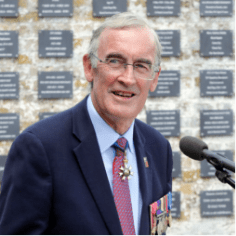 STEVE SHERRY OBE
RBLI CEO "We hope that our special edition Tommy, and our other special VJ Day Anniversary products, can help ensure all those who served in the Far East during the Second World War are not forgotten. Even during WWII itself
so many who fought against the Japanese forces felt their experiences and sacrifices were completely overshadowed by the events and battles of Europe. In the 75th Anniversary year we want to help make sure we take the time, and reflect. Award-winning historian Neil Storey, helps us remember the physical, emotional, and cultural challenges experienced by the men and women who served, as well as the cruelty experienced by those who endured captivity and hard labour. What shines through in Neil's account is the incredible loyalty, stoicism, determination, and friendship that helped them survive to see home again.
I want you to know that your purchase is directly helping veterans who are struggling today. On page 25 you can read about John Riggs who lives, and is cared for, on RBLI's diverse veterans' Village near Maidstone in Kent. We are supporting ex-service men and women of all ages who are coping with ill health, life-changing injury, mental health, and unemployment. Your purchase of our special VJ Day products helps us give Armed Forces veterans work in our own social enterprise factory, so they can be part of a team again, and rebuild their lives."
In 1945, Aylesford-based military charity Royal British Legion Industries was providing crucial support to veterans, having been established 26 years earlier at Aylesford's Preston Hall where welfare was available to troops returning from the Great War.
Preston Hall was to be requisitioned by the soon-to-be-established National Health Service to provide additional support to those reeling from combat of the Second World War.
However, the charity had expanded hugely since its early years, developing not only a range of accommodation but also an ethos of moving veterans and their families towards independence – which still holds true today.
By the end of the Second World War an on-site factory had been established to provide employment opportunities, supporting those returning from conflicts into meaningful employment. Today, the same factory provides work to more than 100 people – 70% of whom are veterans or people with disabilities. These ex-servicemen are currently producing commemorative 10-inch VJ Day engraved Tommy figures, the sales of which directly benefit veterans through RBLI's range of services.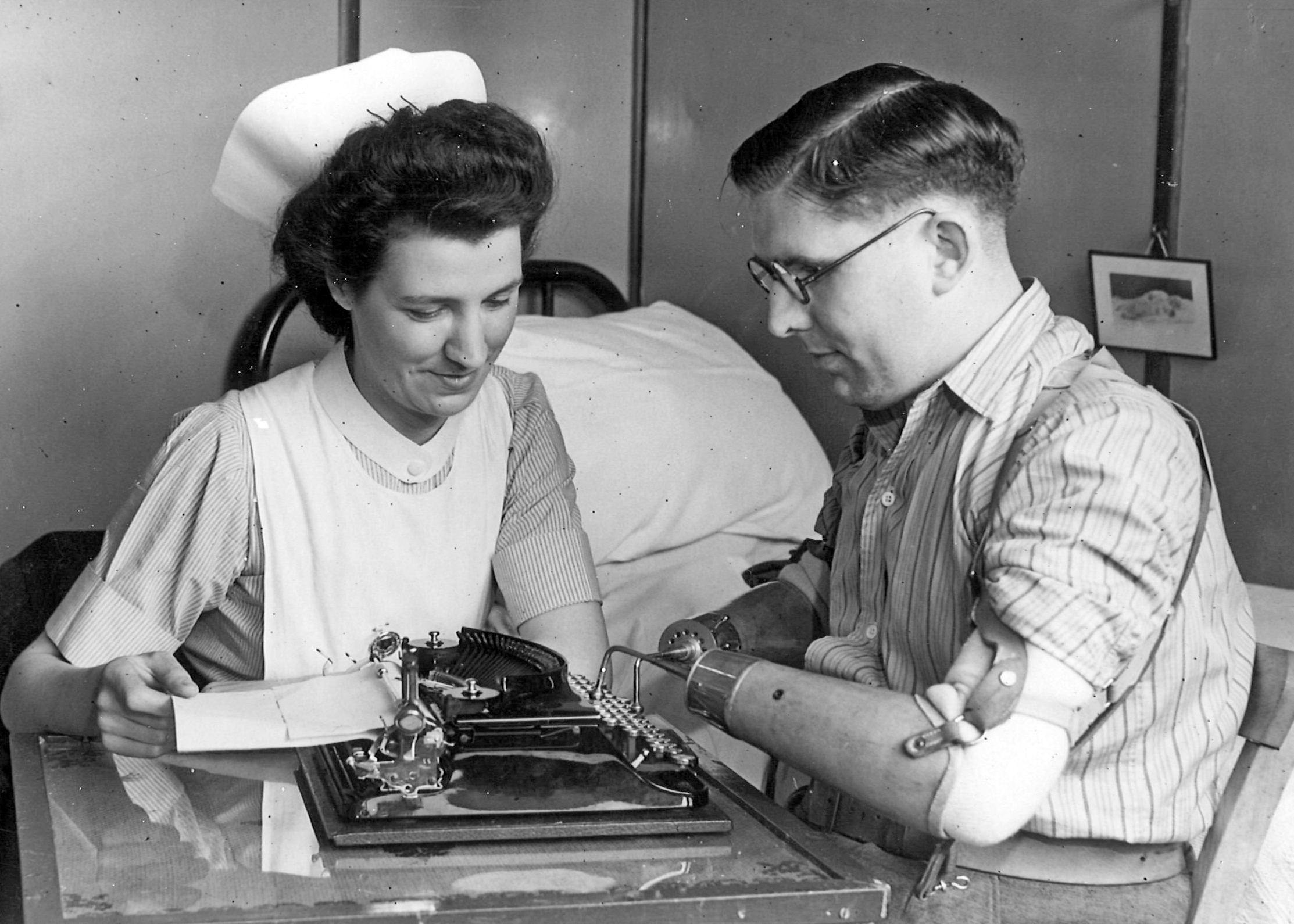 WHERE DOES THE TERM 'TOMMY' COME FROM?
The origins of the term Tommy is widely disputed, the most common interpretation is that the term comes from Tommy Atkins, which is slang for a common soldier in the British Army. The term Tommy was established during the nineteenth century, but is particularly associated with World War 1. Legend has it that German soldiers would call out to "Tommy" across no man's land if they wanted to speak to a British soldier.
Established in 1919, RBLI were helping and supporting many wounded, injured and sick ex-Forces personnel returning from World War I, including Tommys.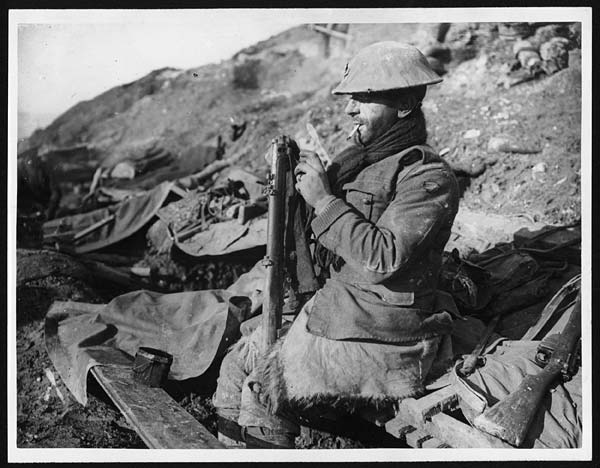 THERE BUT NOT THERE LEAVES ITS LEGACY TO RBLI
A high-profile national remembrance project set up to commemorate a century since the end of the First World War has left its own legacy to Royal British Legion Industries (RBLI), ensuring that its work continues to benefit the country's most vulnerable veterans.
There But Not There (TBNT), run by military charity Remembered, was launched in 2018 to 'commemorate, educate and heal' through the installation of moving World War I Tommy figures in communities throughout the UK.
RBLI and TBNT first joined forces at the beginning of the commemorative Tommy project, with veterans at RBLI's social enterprise, Britain's Bravest Manufacturing Company, producing a range of Tommy figures and the responsibility for their distribution.