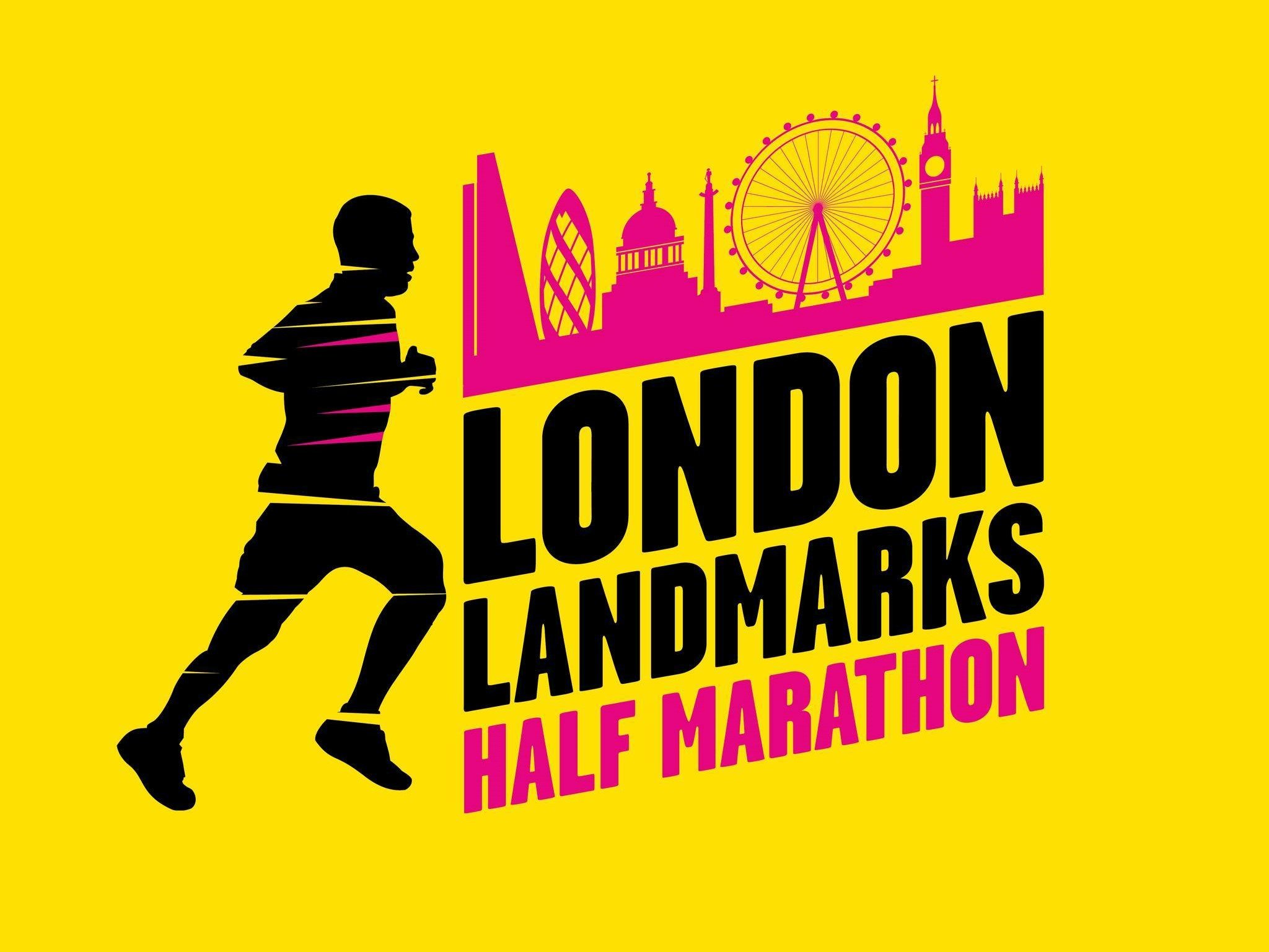 Date: Sunday 7th April 2024
Distance: 13.1 Miles
Location: London
Sponsorship Goal: £250.00
Registration fee: £35.00
Join #TeamBrave in the London Landmarks Half Marathon 2024!
About the London Landmarks
The London Landmarks is, in our opinion one of the best half marathons! Get the chance to run on closed roads in central London and work your way around the historic city, from cultural landmarks to quirky and hidden secrets.
You'll start the run on the infamous Pall Mall and finish by Downing Street. The route takes in some of London's most iconic landmarks including Big Ben, Westminster Bridge, St Paul's Cathedral, Leicester Square, China Town, Nelson's Column, Charing Cross Road, the Gherkin, the Shard, the Tower of London and the London Eye.
London Landmarks offers a fabulous central London half marathon route adorned with route activations, musical performances, DJs, dancers, themed cheer stations and more.
Secure your guaranteed place in the London Landmarks Half Marathon 2024 today. We only have a limited number of spaces, so don't miss out – register today!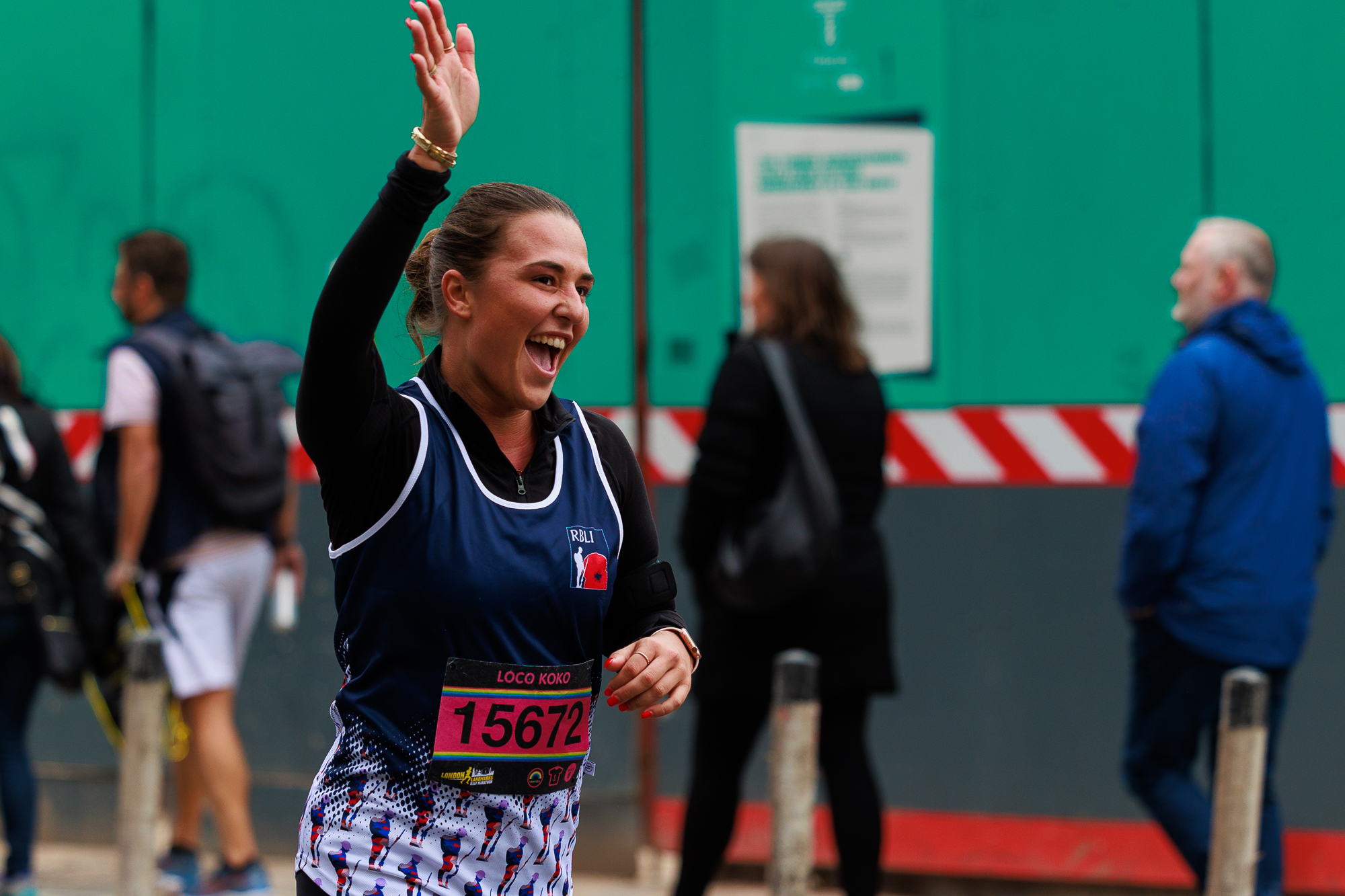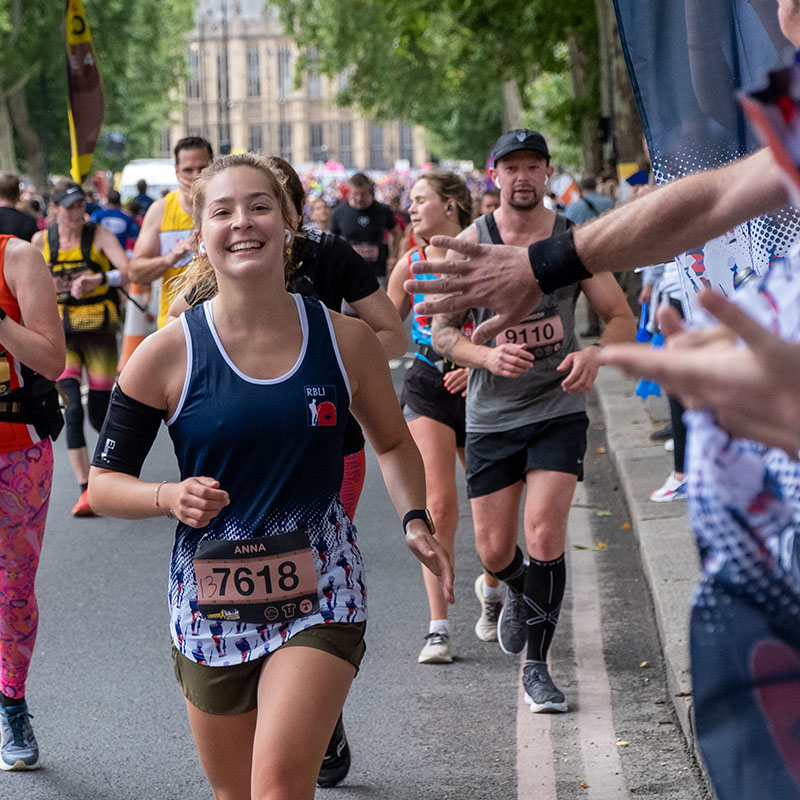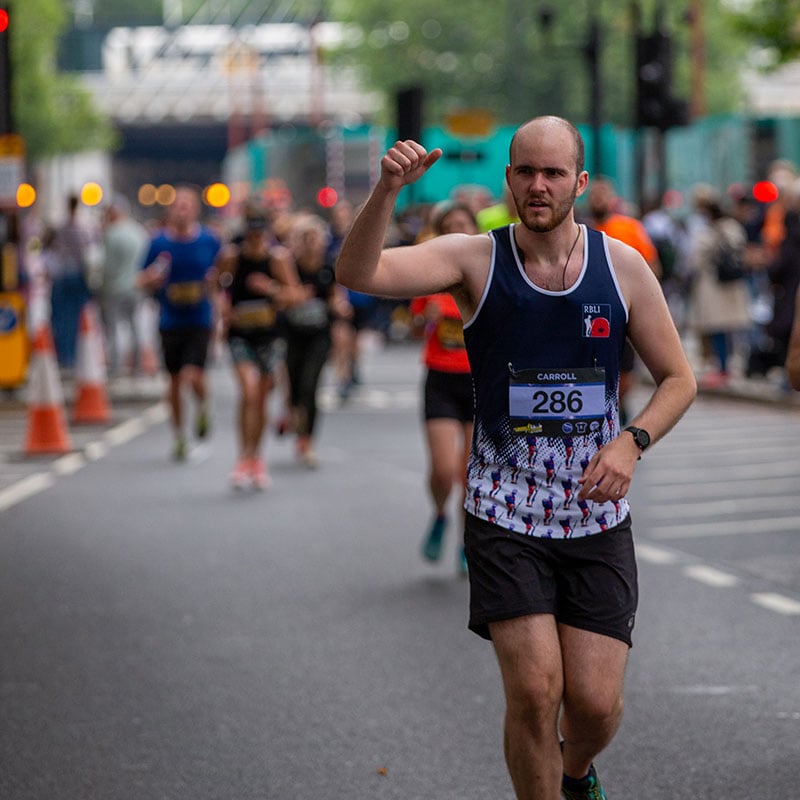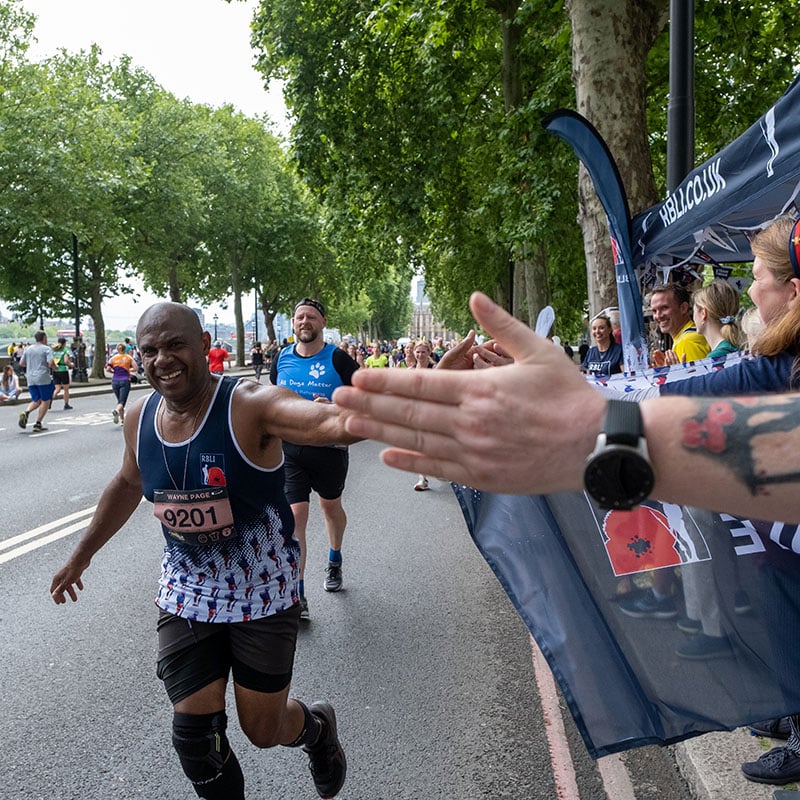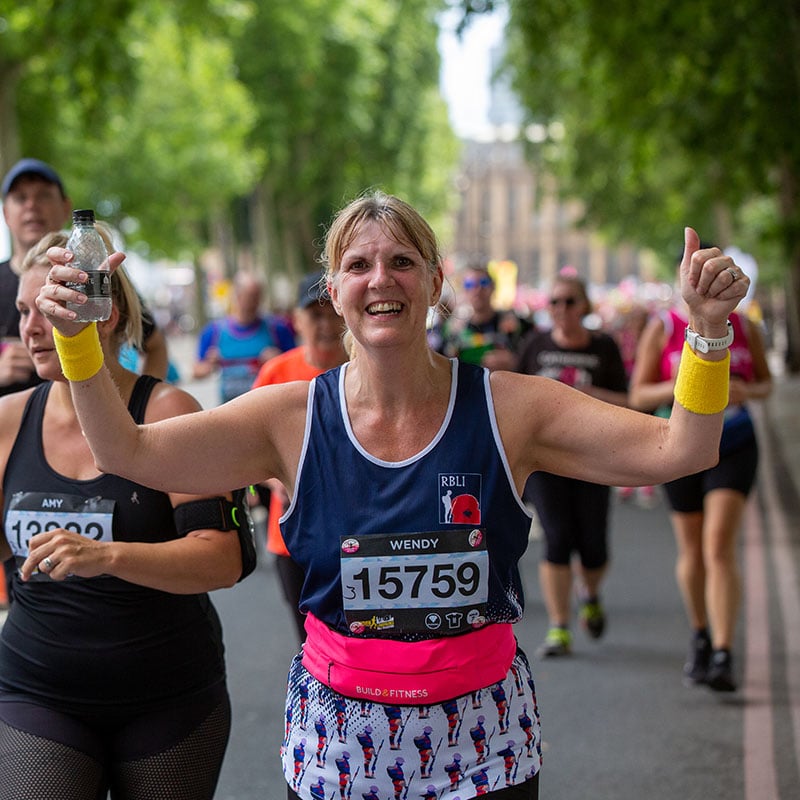 Why run in the LLHM for RBLI?
When you run for RBLI you will receive:
• Our fundraising pack, access to our online fundraising hub  and loads of tips and tricks to help you go the distance.
• Your complimentary #TeamBrave running vest.
• Access to #TeamBrave Facebook group – speak with other LLHM runners, discuss training and fundraising tips.
• A LLHM custom medal.
• Fantastic running experience with the supportive cheer points, runner's hub before and after.
London Landmarks was such an incredible experience, and I can't wait to sign up again next year! Never in a million years did I think I would ever run a half marathon, but with so many veterans still in need of support, I wanted to challenge myself and do something to give back to those who have given so much.
The atmosphere was truly inspiring, and I was running alongside people of varying fitness levels, all with their own stories, which made this an experience to remember! I was given so much support from RBLI from the outset, and running past their cheer station when I was on my last legs is a feeling I'll never forget!
Why run with #TeamBrave?
'Female veterans are invisible – people like me get overlooked'.
Vicky doesn't look like a veteran 'When you think of one, most people picture an old man' she says 'Nobody would believe I was a veteran unless I was wearing a badge or unit T-shirt. You don't see someone like me. I'm overlooked in a way. Female veterans can be invisible, and I've felt that at times.' Vicky joined as a combat medical technician at 19, and was deployed to Kosovo, Afghanistan, Bosnia, and Iraq for five or six months at a time, offering frontline medical support to soliders and civilians. She was one of the first soldiers to get boots on the ground in Kabul in 2001. 'I was young, fit, rising through the ranks and doing well' she says. I started as a Private and left as a Sergeant. But even all she achieved on a professional level; Vicky's mental health was deteriorating after a traumatic Afghanistan tour 2011. Vicky was eventually diagnosed with PTSD and medically discharged in 2019 which came as a relief, however Vicky felt excluded as a young, female veteran. At her lowest Vicky turned up at the village in Aylesford, came in and just said 'is there any way you can help me? The answer was yes.
'The RBLI hasn't just given me somewhere to live, but a feeling of familiarity. I cannot imagine living anywhere else at the moment'.