The sign ups for this event are now closed! Click on the button below to see what challenges are running or coming soon!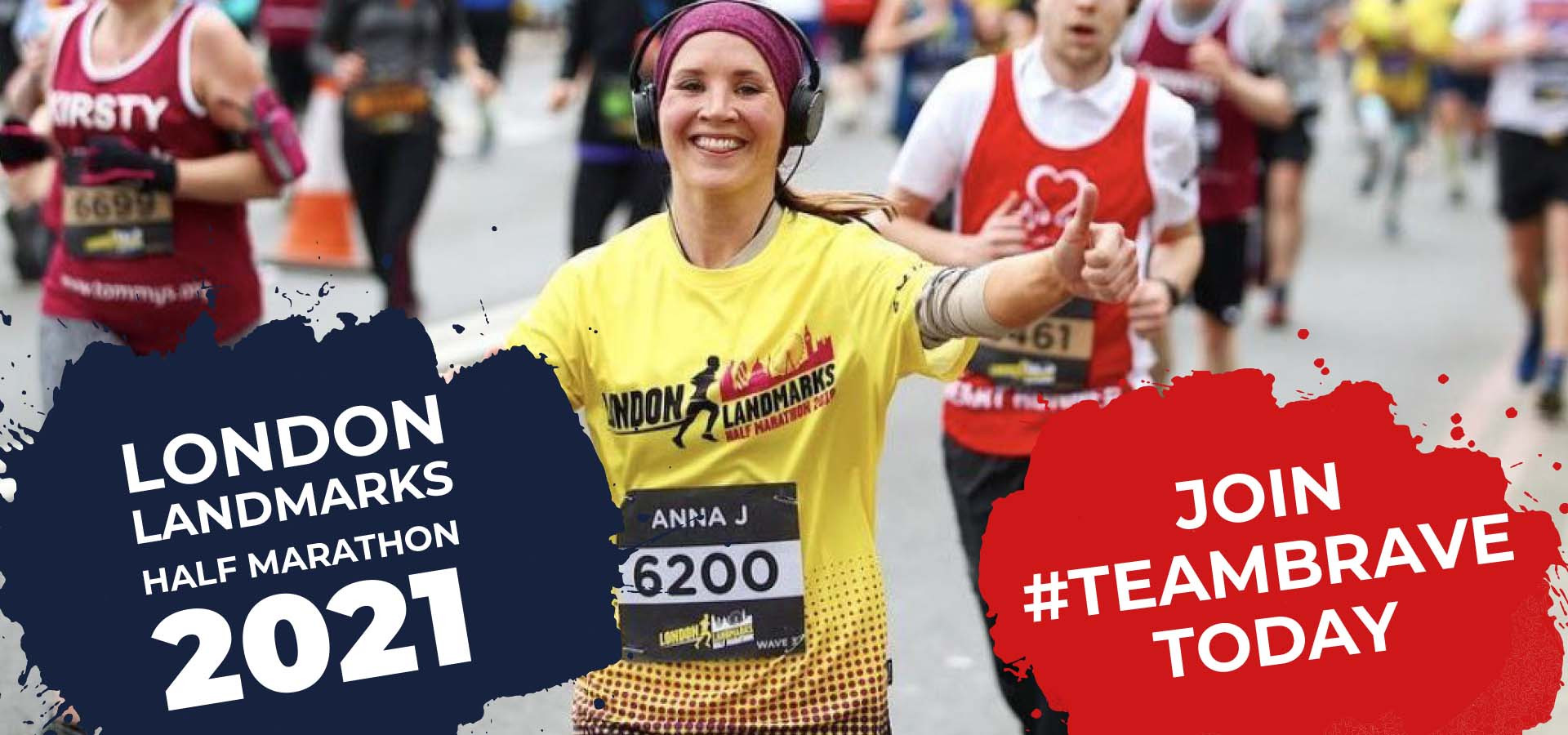 JOIN OUR TEAM FOR LONDON LANDMARKS HALF MARATHON
About the London Landmarks Half Marathon
Date: Sunday 1st August 2021
Distance: 13.1 Miles
Location: London
Fundraising pledge: £350
The LLHM offers a fabulous central London half marathon route adorned with route activations, musical performances, dj's, dancers, themed cheer stations and more!
The race starts just off The Strand, next to the infamous Trafalgar Square. Runners will pass some of the Capital's most iconic landmarks on route including St Paul's Cathedral, Nelson's Column, Monument and the Tower of London and then be rewarded with a stately finish on Whitehall just outside Downing Street. We can't promise that the Prime Minister will be there to greet everyone! But we can promise an outstanding finish line with views of London's must-see icons Big Ben and the London Eye.
The 2021 event will celebrate the grand, quirky and hidden landmark moments of 2020. While participants run past some of London's most spectacular landmarks, we will be shining a light on how we are coming together as a nation during the Covid-19 pandemic.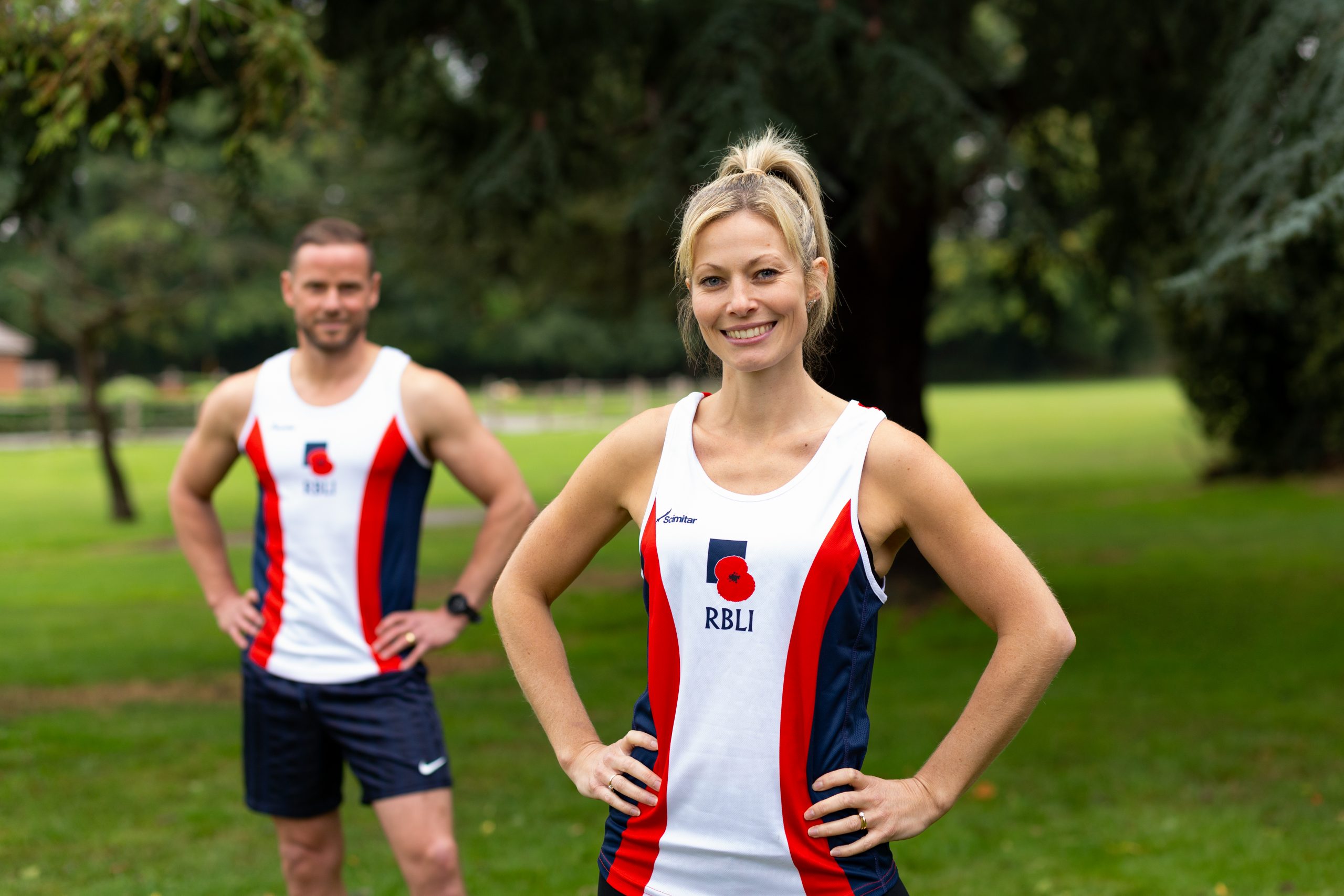 How RBLI will support you:
A Free Technical running vest
Fundraising support, materials, ideas and tips
A dedicated contact at RBLI, who will give you one to one support all the way.
An online Facebook community of other RBLI runners and fundraisers.
A dedicated training plan for beginner, intermediate or advanced runners.
Cheer points along the route for your family and friends to support you.
A tour of the RBLI Centenary village to see how your fundraising efforts are being put to use.
RBLI supports vulnerable veterans, people with disabilities and supporting them back into independence.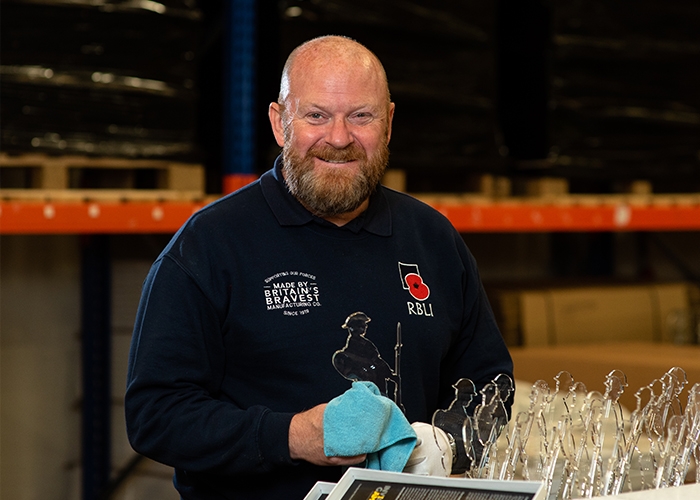 TIM BROWN
Former Royal Engineer and AGC, Tim Brown was diagnosed with PTSD after serving in the Armed Forces for 23 years. His significant military career, which began in 1987, includes the Gulf War, Bosnia, a two-year tour of Northern Ireland and 2 tours of Iraq.
However, unfortunately, his extensive service eventually took a toll on his mental health.
Tim is now a Team Leader in RBLI's leading social enterprise Britain's Bravest Manufacturing Company. Tim's father, Ray, served in the Merchant Navy from 1941 – 1945. Those four long years of World War Two saw Ray serve in the Italy landings at the Bay of Naples, support in the D-Day landings and help protect Burma and India from Japanese invasion.
Ray passed in 1977 when Tim was just nine, leaving behind his wife Connie and the medals he received for his heroism: The 1935-1945 star, the Atlantic Star with France & Germany clasp, The Burma Star, the Italy Star and The War Medal. Tim is a proud father to seven.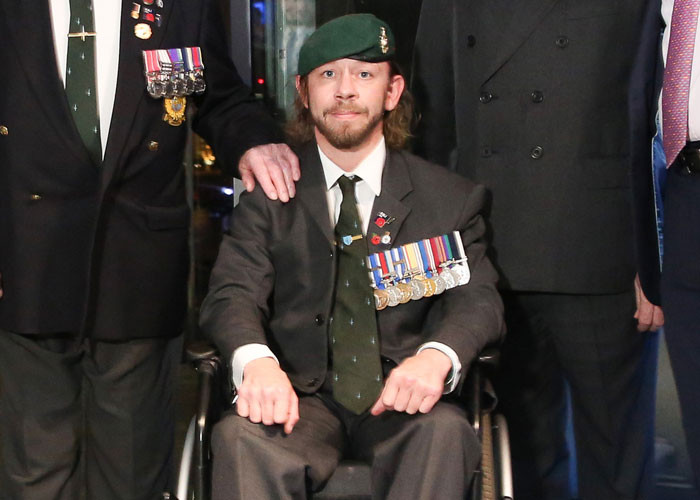 Paul
Veterans, like ex-Royal Marine Paul, came to RBLI in urgent need of support.
After serving for 22 years and suffering life changing physical injuries in Afghanistan, Paul was medically discharged, struggling with severe PTSD, anxiety and developed alcohol dependency.
Paul moved into Mount Batten Pavilion at speed; this is RBLI's emergency accommodation for homeless veterans at those at risk of eviction.
Paul soon realised that he was surrounded by people who understood his struggles as many had been through a similar journey. RBLI's village was the right environment for Paul to make progress – where emotional, physical and personal development needs are supported holistically by our on-site welfare team, helping him to make steps towards independence.
As his confidence and independence increases, we are supporting Paul's goal to move into one of RBLI's adapted independent living apartments and to pursue his interest in writing and art, and his ambition to study for a degree.
The sign ups for this event are now closed! Click on the button below to see what challenges are running or coming soon!