RBLI Fundraising & Events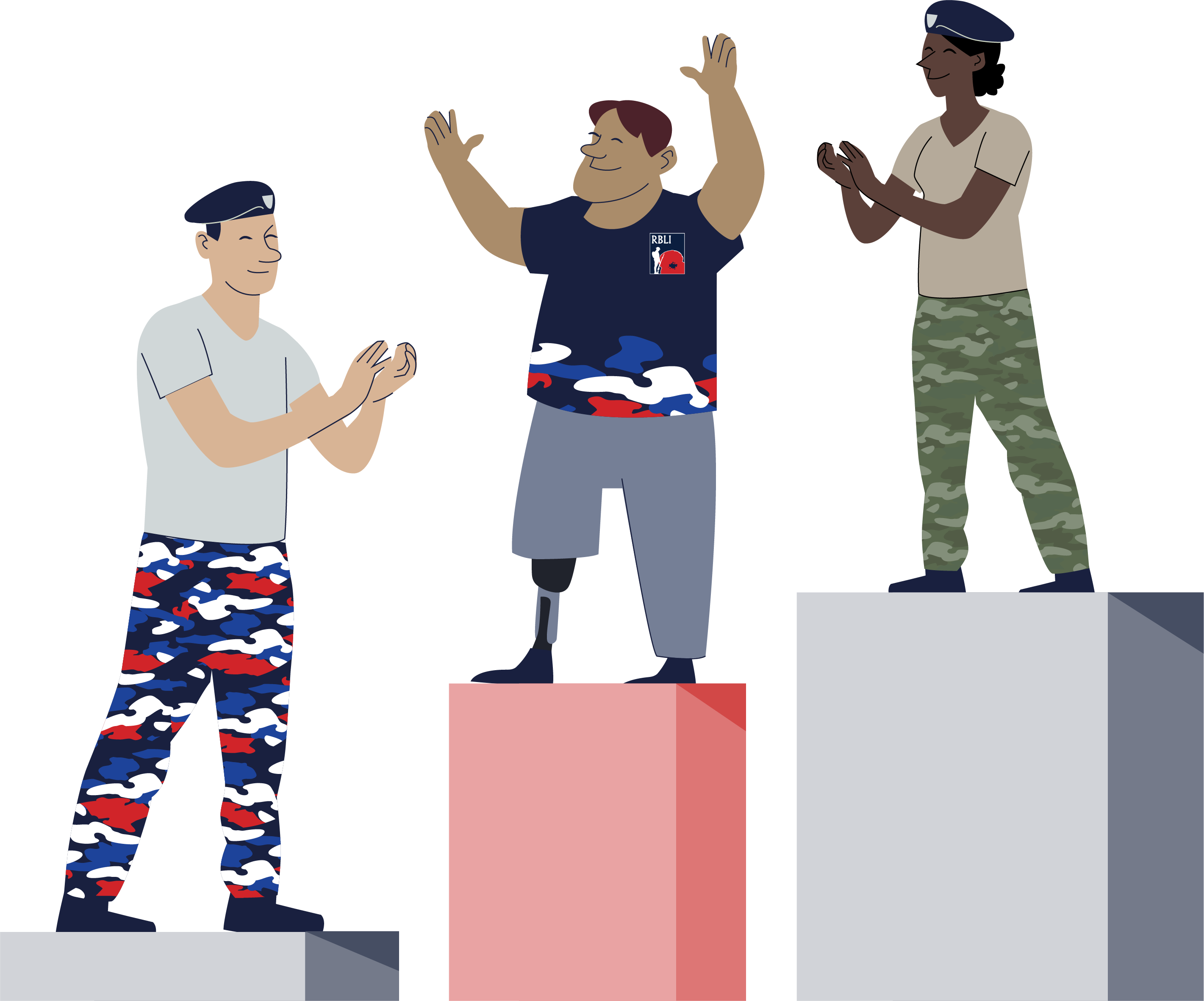 Support Britain's Bravest
At RBLI we help veterans and their families in their time of need and support them to live the most independent life possible. Since 1919 we have provided crucial accommodation, welfare and employment support to injured veterans and people with disabilities. Right now for every person we can help, there's one we can't.
That's why we need people like you; with more funding, we can grow our village, support more people who need us and help them to find their purpose again.
Join #TeamTommy and #TeamBrave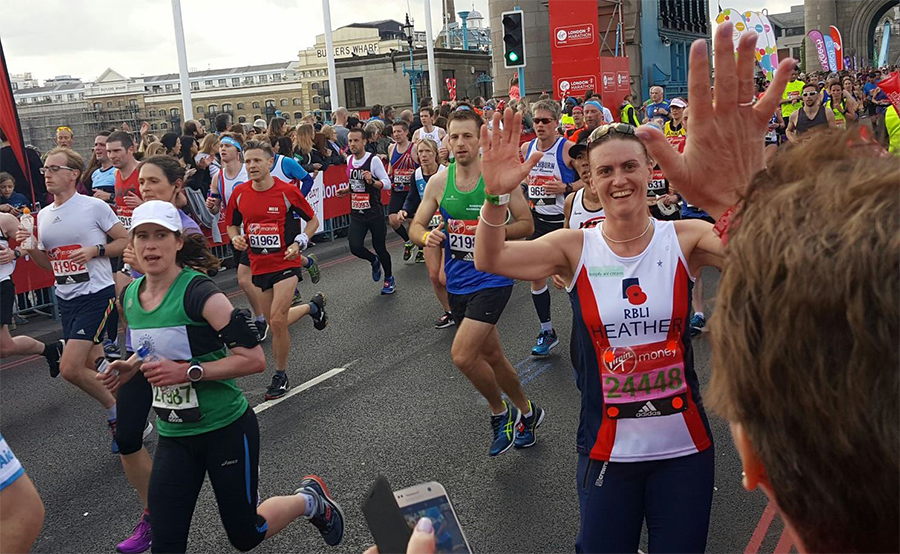 Got your own place?
If you've already got your own place in an event, do something amazing and use your place to support veterans and those with disabilities.
Whether it's the Great North Run, Hastings Half or Three Peaks Challenge, if you've already registered your own place with the event organiser, we'd love you to use it to fundraise for RBLI. Anything you raise will help us provide the services our veterans need.
Let us know that you are fundraising for us today! Join our online community of other passionate fundraisers and you'll receive an RBLI technical t-shirt and fundraising pack.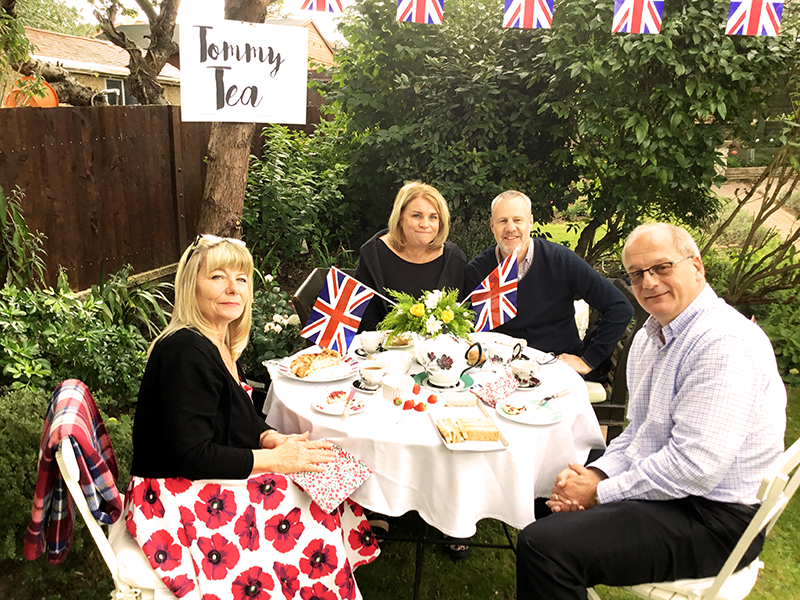 Host your own Event!
Here you'll find lots of inspiration to help you with your fundraising for our charity! Organise your own quiz, raffle or cake sale (known around here as a Tommy Tea) or take on a physical challenge in support of veterans and their families. Our friendly and helpful fundraising team is on hand to help you get started and is always available for advice.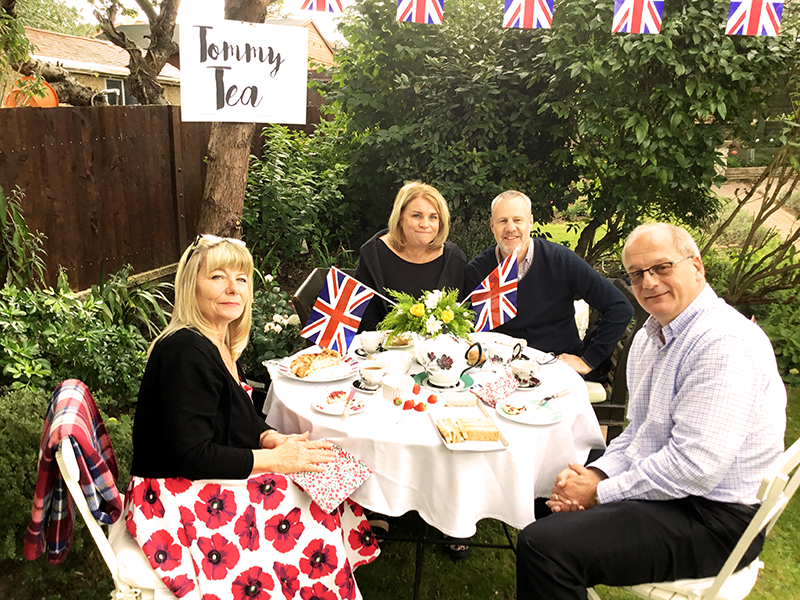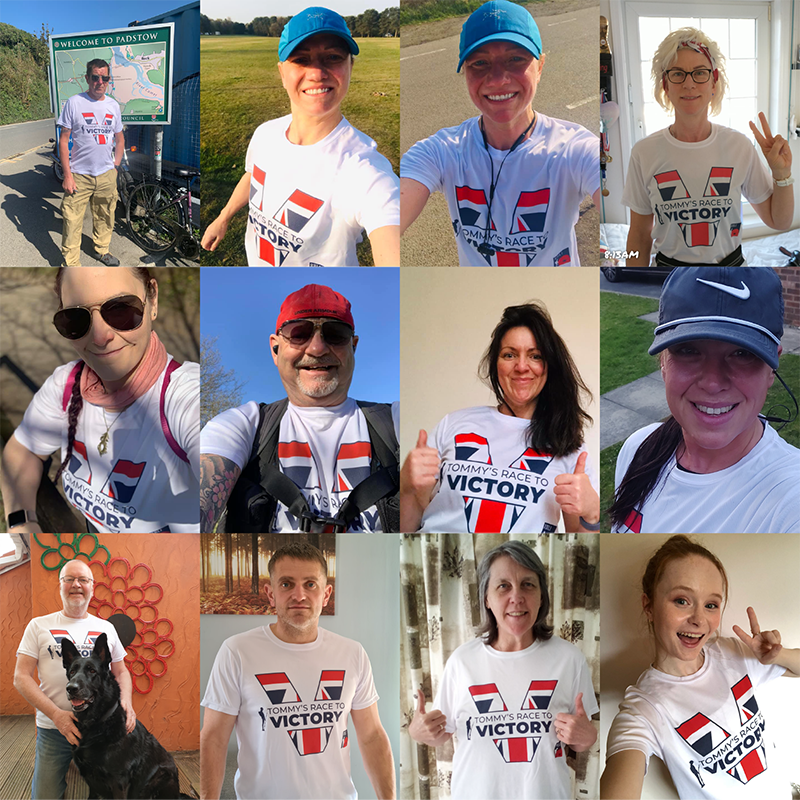 "
The Tommy community is probably the best group I'm privileged and proud to be part of, there's always someone ready and willing to help. Without the RBLI this community wouldn't exist!
"
– Virtual Challenge Participant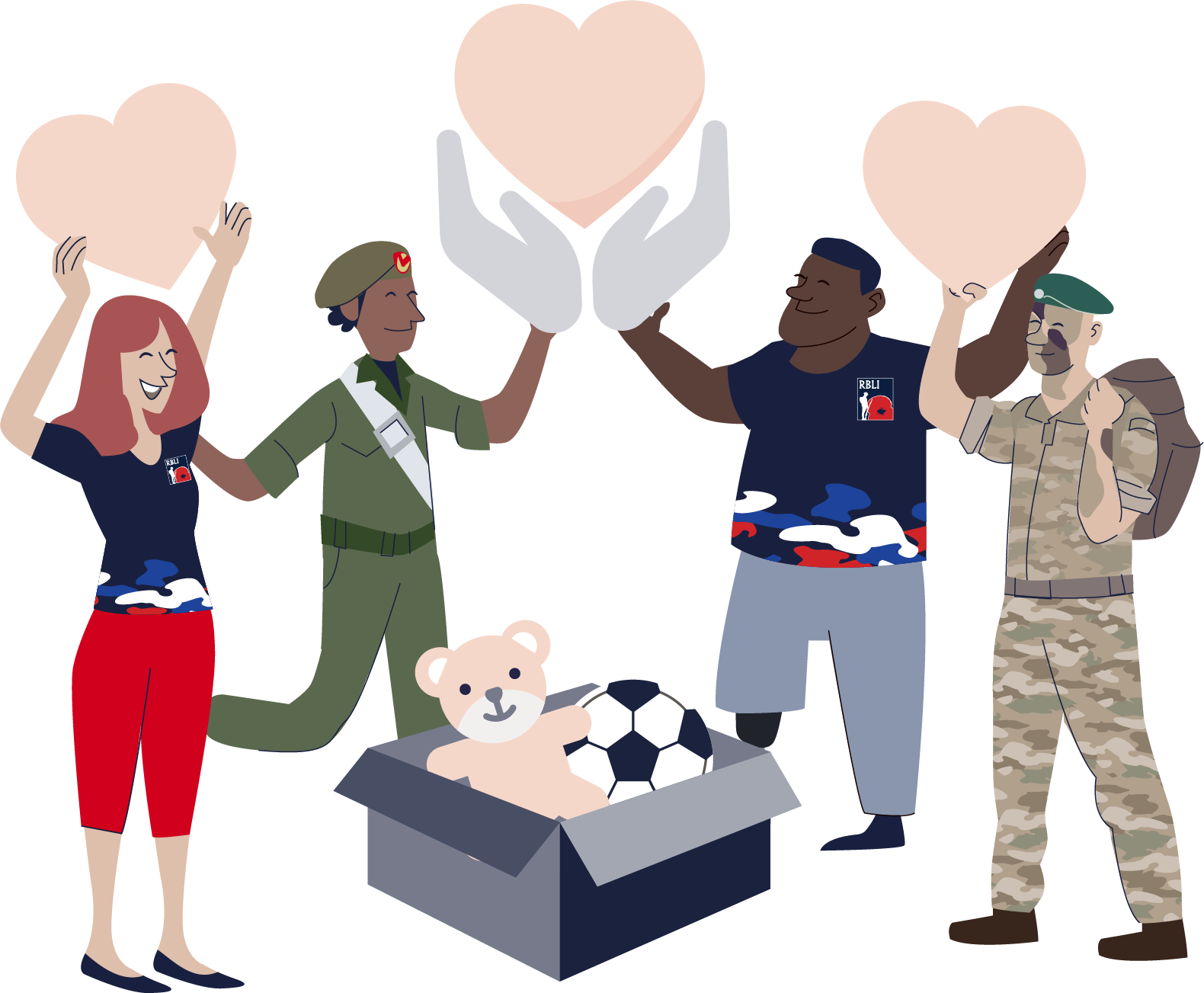 We're here to support you
If you'd like to find out more about fundraising for our brave servicemen please contact the fundraising team on 01622 795900 or email us at [email protected]
If you need support from any of our services for veterans or those with disabilities please get in touch below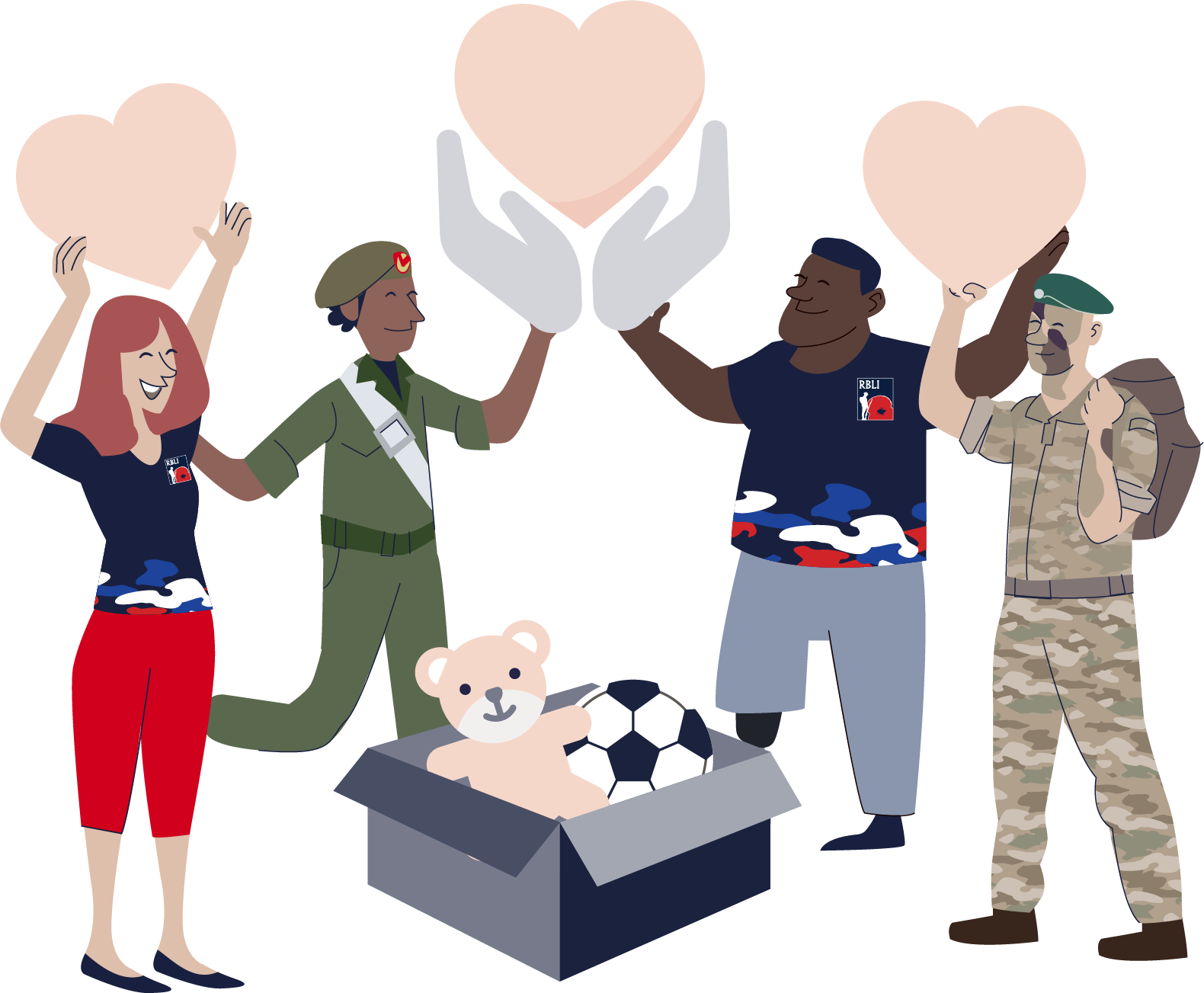 Our Fundraising Promise to RBLI supporters
Thank you for all you do to give and raise vital funds to support our Army, Navy and RAF veterans.  We couldn't do all we are able to do without you.  We want you to have an excellent experience in supporting RBLI and we therefore promise to
• Strive for the highest standards in our fundraising and will follow the Fundraising Regulator's Code of Fundraising. We are members of the Fundraising Regulator
 • Monitor fundraisers, volunteers and third parties working with us to raise funds, to ensure that they comply with the Code of Fundraising Practice and with this Promise
 • Comply with the law as it applies to charities and fundraising
 • Display the Fundraising Regulator badge on our fundraising material to show we are committed to good practice
RBLI is registered with the Fundraising Regulator. They can be contacted using the details below:
Fundraising Regulator
Eagle House
167 City Road
London
EC1V 1AW
Tel: 0300 999 3407
Email: [email protected]
Website: fundraisingregulator.org.uk
To register with the Fundraising Preference Service please email [email protected] or phone 0300 3033 517

WE ARE CLEAR, HONEST & OPEN
• We always tell the truth and never exaggerate
• We do exactly what we say we are going to do with donations we receive
• Be clear and concise about who we are and what we do
• Clearly demonstrate through our communications with you and our annual reporting and accounts, how we use your donations to support our veterans
• Send you relevant communications to keep you up to date with news of the veterans whose lives you are improving
• Give a clear explanation of how you can make a gift and change a regular donation
• Where we ask a third party to fundraise on our behalf, we ensure that we make this relationship and the financial arrangement transparent
• We are able to explain our fundraising costs and show how they are in the best interests of our cause if challenged
WE ARE RESPECTFUL
• We always respect your rights and privacy
• We treat everyone with respect and never pressurise anyone to make a donation.
• We respect your decision to cancel your donation or to change it
• We are especially careful and sensitive when engaging with vulnerable people, including elderly people
• We make it easy for you to tell us how you want us to communicate with you, in a way that suits you as well as how to opt out from future communications. If you do not want to hear from us, please let us know
• We keep your contact details secure and up to date. We never sell or swap your details with third parties
WE ARE FAIR & REASONABLE
• We always treat donors and the public fairly, showing sensitivity and adapting our approach depending on your needs and circumstances
• We only work with professional fundraising organisations that meet our highest standards. We closely monitor these organisations and investigate any concerns as a matter of urgency
• We manage our resources responsibly and consider the impact of our fundraising on our donors, supporters and the wider public
• We take care not to use any images or words that may intentionally cause distress or anxiety.
WE ARE ACCOUNTABLE & RESPONSIBLE
• We provide our contact details clearly so you can easily get in touch to ask questions about the work of RBLI or our fundraising activities. We also welcome your feedback.
• We have a complaints procedure. We have ensured this is clear and easily accessible; you can access this via our website or upon request. If you are unhappy with anything we have done whilst fundraising, you can contact us to make a complaint. We listen to feedback and respond appropriately to compliments and criticism we receive
• Our complaints procedure will let you know how to contact the Fundraising Regulator in the event that you feel our response is unsatisfactory
• We provide clear and evidence based reasons for our decisions on complaints
• We monitor and record the number of complaints we receive each year and share this data with the Fundraising Regulator on request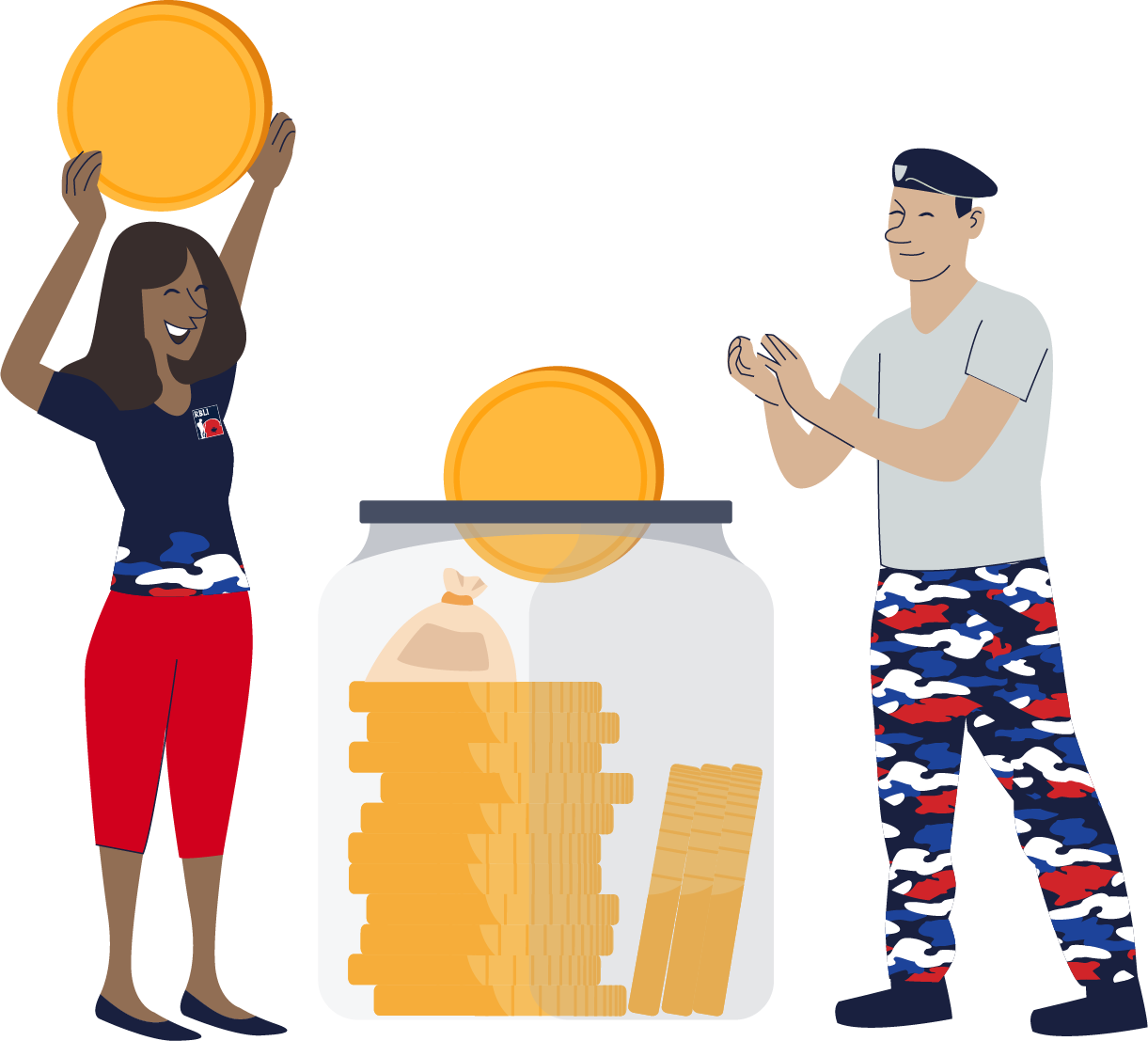 Support our work as you shop online!
Did you know that you can support us when you shop online at no cost to yourself simply by signing up to Easy Fundraising? It's completely FREE! Each time you shop online, 4,000 shops and sites will donate to us at no extra cost to you.