 Location: Over 20 Available
Date: Throughout the year
Cost: £35 per person
Minimum sponsorship: £450

Skydive
Experience the thrill of jumping from 10,000 feet by taking part in a charity tandem skydive for RBLI
Our skydive provider is Skyline, who will organise all the logistics of your tandem skydive. You can choose from 20 different locations across the UK and a date that suits you.
Once you're registered, we'll support you every step of the way with a free fundraising pack filled with tips and advice on how to raise much needed money for our veterans.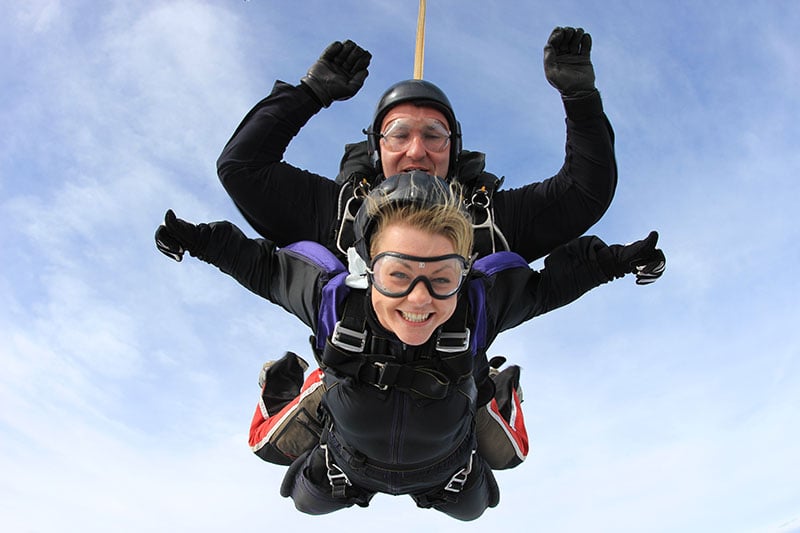 Raise a minimum sponsorship for your skydive
To do your charity skydive for RBLI, you will need to pay a £35 registration fee (payable directly to Skyline upon registering) and do your best to raise a minimum sponsorship of £450. In return, you'll receive a free fundraising pack, charity t-shirt and the knowledge that your contribution helps us to provide housing, employment and support to vulnerable veterans across the country.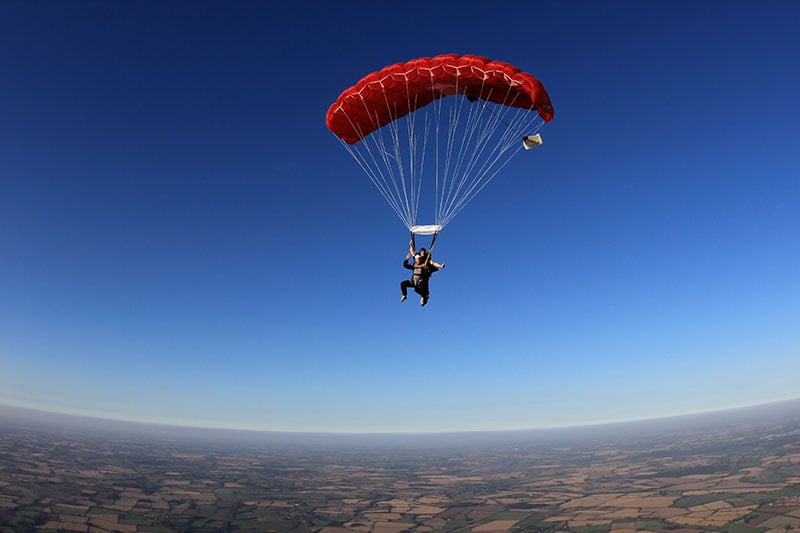 Locations
There are over 20 country-wide locations available including:
+ Auchterarder
+ Brackley
+ Bridlington
+ Brigg
+ Cambridgeshire
+ Coleraine
+ Cornwall
+ Durham
+ Errol
+ Grange-over-Sands
+ Honiton
+ Lancaster
+ Maidstone
+ Norwich
+ Nottingham
+ Old Sarum
+ Salisbury
+ St Andrews
+ Swansea
+ Whitchurch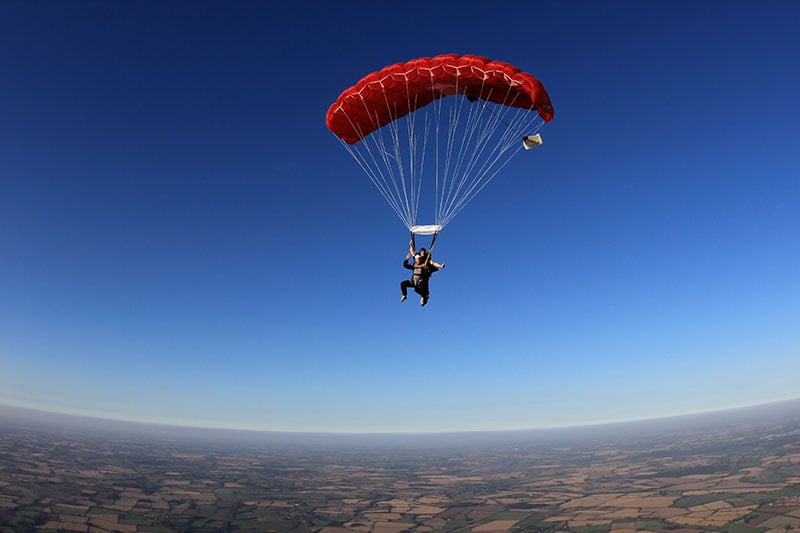 Book your fundraising skydive today!