ONE HUNDRED YEARS OF SUPPORTING VETERANS
During the First World War, 887,858 British troops were killed with around 1,600,00 also seriously injured as a result of the conflict.
The hundreds of thousands of men and women returning to our shores were in desperate of support.
"In 1919, the war was over but for many, the everyday battles continued."
Whether suffering dreadful physical injury or mental trauma, or finding themselves among the thousands suffering from tuberculosis, veterans faced serious hardship and suffering in a country counting the financial costs of four long years of conflict.
RBLI was established in 1919 as Industrial Settlements Inc to offer crucial accommodation to troops returning from the First World War with Tuberculosis.
Our work is far from done; those who have fought in recent conflicts still urgently need our support.
We offer care, accommodation and a community in our diverse Aylesford village as well as a national employability programme, supporting the hardest to help veterans back into employment. In our village we can ensure that whatever a person's age, disability, or health condition, they can live an independent life and work towards a brighter future.
We are enormously proud and passionate about what RBLI stands for and we are all looking forward to celebrating our Centenary Year, supporting Britain's bravest for the next 100 years.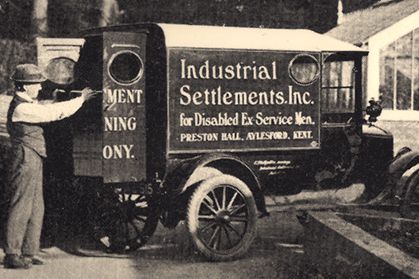 Industrial Settlements Van
Based at Aylesford's iconic Preston Hall, RBLI recognised that following initial treatment, movement towards skills training and employment was crucial if we were able to help rehabilitate injured veterans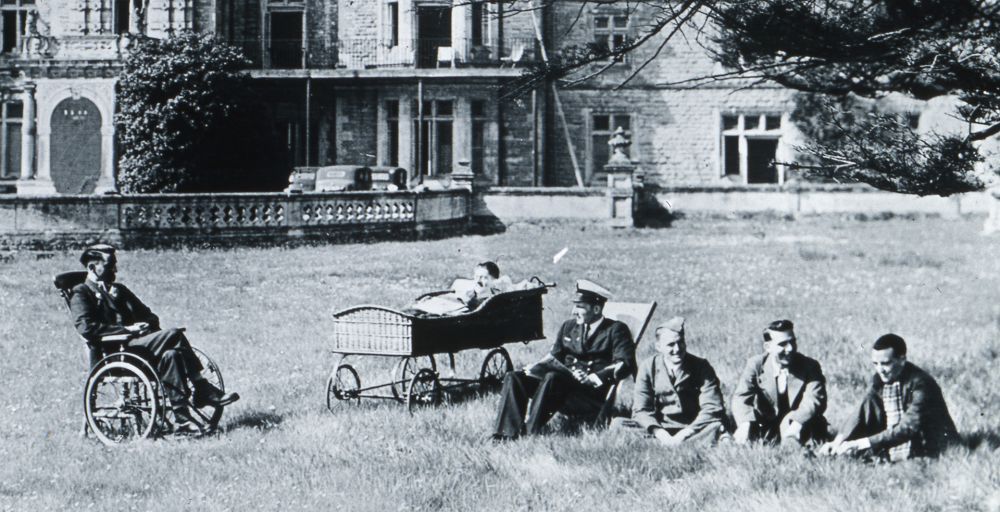 Veterans on the lawn outside the former Preston Hall Hospital
With the establishment of an on-site factory, it soon became a place where veterans could not only receive treatment, rehabilitation and housing, but also gain crucial training and employment to aid their recovery.
A CENTURY OF GROWTH
One hundred years later, that same ethos of care, training and employment is still at the very core of RBLI, but our village has grown well beyond the dreams of our original founders.
We have developed a truly unique community built upon an ethos of integrated care, encompassing health, social care, welfare and employment in one single place to help individuals turn their lives around more quickly.
We now house more than 300 veterans and their families through family housing, independent-living, a high-dependency care home and emergency accommodation for those most in need of immediate support.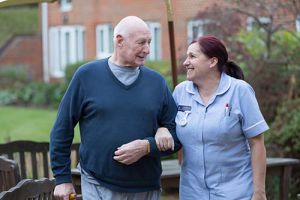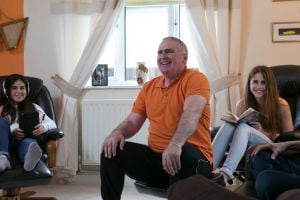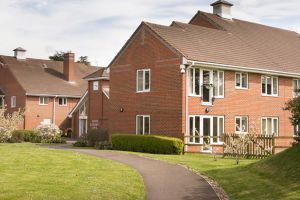 At the heart of this village, is Britain's Bravest Manufacturing Company, which has a turnover of almost £6m a year and provides employment to more than 100 people – 70% of whom are veterans or people with disabilities.
BBMC creates opportunities for ex-forces personnel to use the skills they learned in service to help them maintain their independence in civilian life. Products manufactured at BBMC include rail and road signage, wooden pallets, print & mail and fulfilment projects.
This is a commercially stainable but socially thriving business – winning national tenders as well as supporting the local community.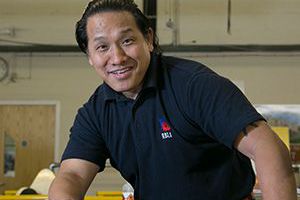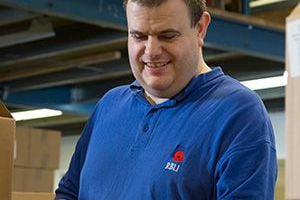 As we move into our centenary year, RBLI has recently established Scotland's Bravest Manufacturing Company (SBMC) based in Renfrewshire. Adopting the same model as BBMC, it will provide manufacturing training opportunities for 150 disabled or long-term unemployed veterans over the next three years.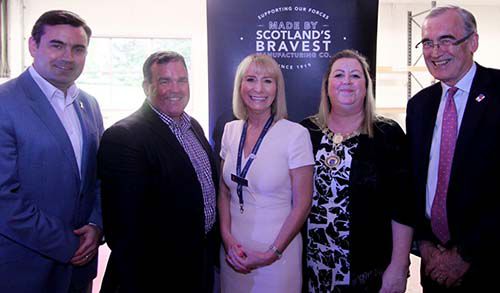 OFFERING A LIFELINE FOR ANOTHER 100 YEARS
In 2019, Royal British Legion Industries celebrates its 100th year of offering this crucial support to those most in need.
We want to continue to build our basis of care – a place those with nowhere else turn can call home – established for another 100 years to come.

CENTENARY VILLAGE
The Centenary Village will be a significant investment for the future of ex-Armed Forces personnel throughout the UK. This investment will enable veterans who come to RBLI with no money, no job and no home to leave with a second live on civvy street in place. We are now actively fundraising through the military community, corporate partnerships, trust, foundation and individual philanthropists, to help us create this incredible and lasting legacy for veterans.
The aim is to create a further assisted living scheme, extending the care and support it has provided since 1919. It will provide further crucial housing and welfare help to ex-service personnel, providing a place for them to call home.
To find out more about our Cenentary Village project here:

CENTENARY CELEBRATIONS
Throughout our centenary year, we will be holding a variety of large-scale events to enable our supporters, to celebrate 100 years of care for veterans and people with disabilities at RBLI.
Building on the incredible success of this 2018's outing, the RBLI Centenary Cycle Ride from Aylesford to Ypres will return – this time with the aim of 100 participants.
There are many ways for you to get involved and celebrate our Centenary year – please see our events below or contact our fundraising team with you own ideas.