Be Part Of A Veteran's Story
Join our growing community of extraordinary people who support veterans all year round. Join their ranks with a monthly donation of £5 or more and receive your own special Tommy pin to be worn with pride.
Support our bravest when they need it most.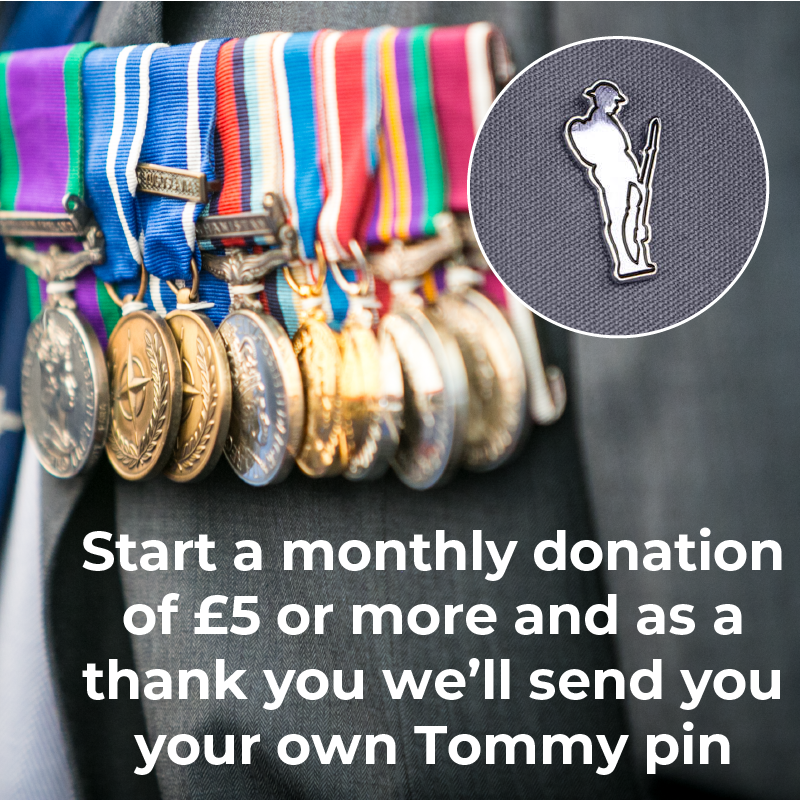 Your help will support veterans like Steve, a Falkland's veteran who was waiting to disembark the support ship RFA Sir Galahad when it was bombed. He was seriously injured and underwent operations on his back and to rebuild his legs.
He left the army 'with a wife, two children and a suitcase' and found it hard to adapt. He initially found a job, but redundancy led him to losing his house and struggled to cope. 'Everything just hit on top of me. In the forces you had your own food, accommodation, everything was done for you. And trying to fend for yourself, trying to get your mortgage sorted… I was in a bad way.'
After attempting to take his own life, he was referred to RBLI. We were able to offer the support he needed, a home for him and his family and job in our social enterprise. 24 years later, Steve still lives and works on our village in Aylesford, Kent, the largest veteran's community of its kind in Britain.
Will you help more veterans like Steve in their hour of need?