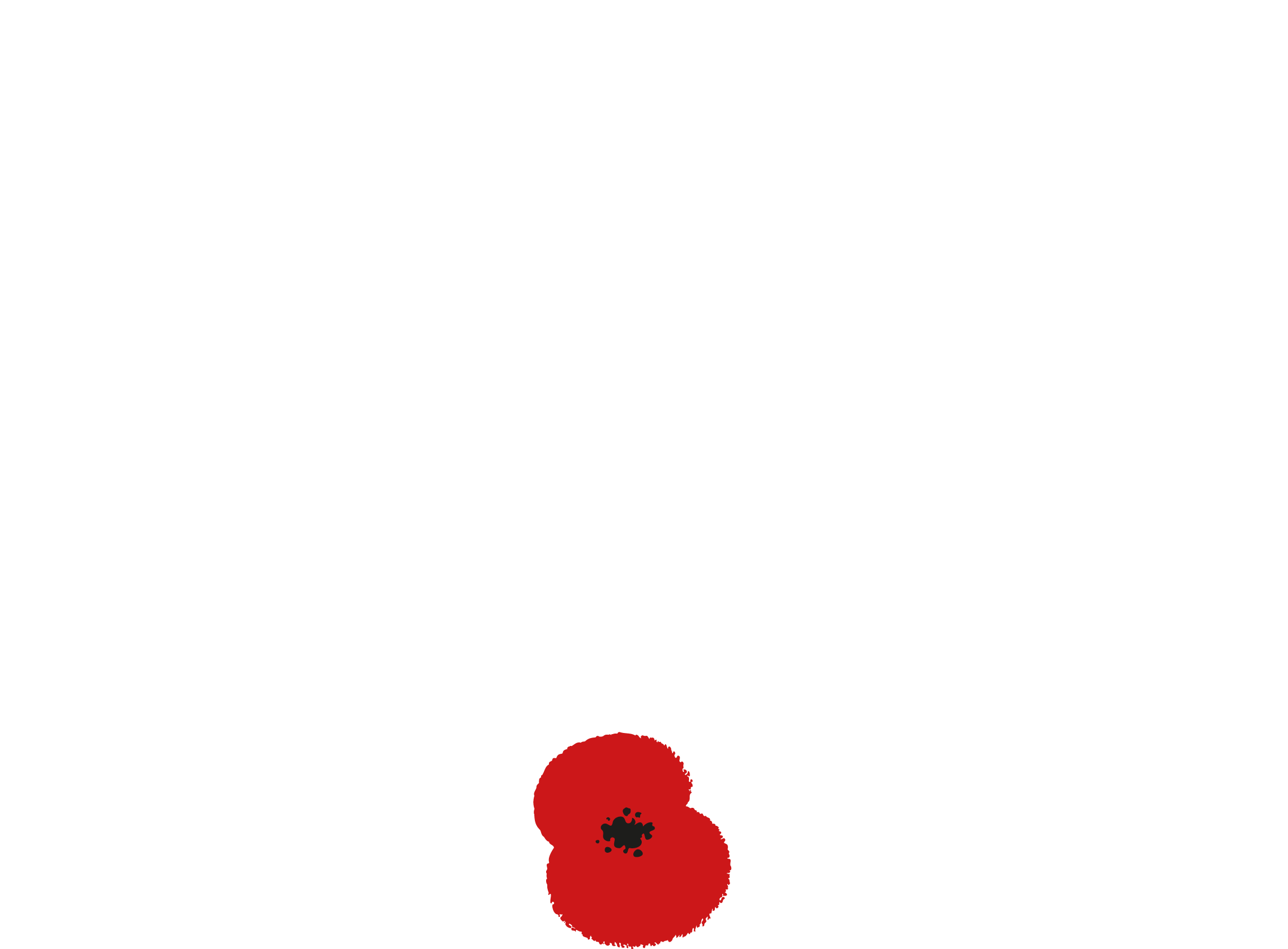 Queen Elizabeth Court
Assisted Living For Veterans at RBLI
Accomodation for veterans
Queen Elizabeth Court provides domiciliary care for people aged over 55 who have served in the Armed Forces, and their spouses. Designed with independence in mind, each 1 or 2 bedroom apartment has its own front door and complete with a lounge, kitchen, en-suite wet room and emergency call facilities.
An on-site restaurant, beautiful gardens and plenty of organised activities present many opportunities to socialise amongst our vibrant and supportive veteran community on Britain's largest veteran village.
Recent EXPANSION
Thanks to overwhelming support from housebuilder Barratt Developments, RBLI's existing assisted living accommodation, Queen Elizabeth Court has recently undergone a major expansion. The accommodation, which provides assisted living to military veterans and their families over the age of 55, saw its lounge area significantly extended allowing not only for a greater dining experience for its residents but also a space for more engaging social activities. Playing a vital role in ensuring the independence of our veterans.
assisted living facilities
Every resident at Queen Elizabeth Court receives access to daily help with independent living, incorporating 24-hour emergency assistance, and as many or as few services as they require depending on what support they want or need.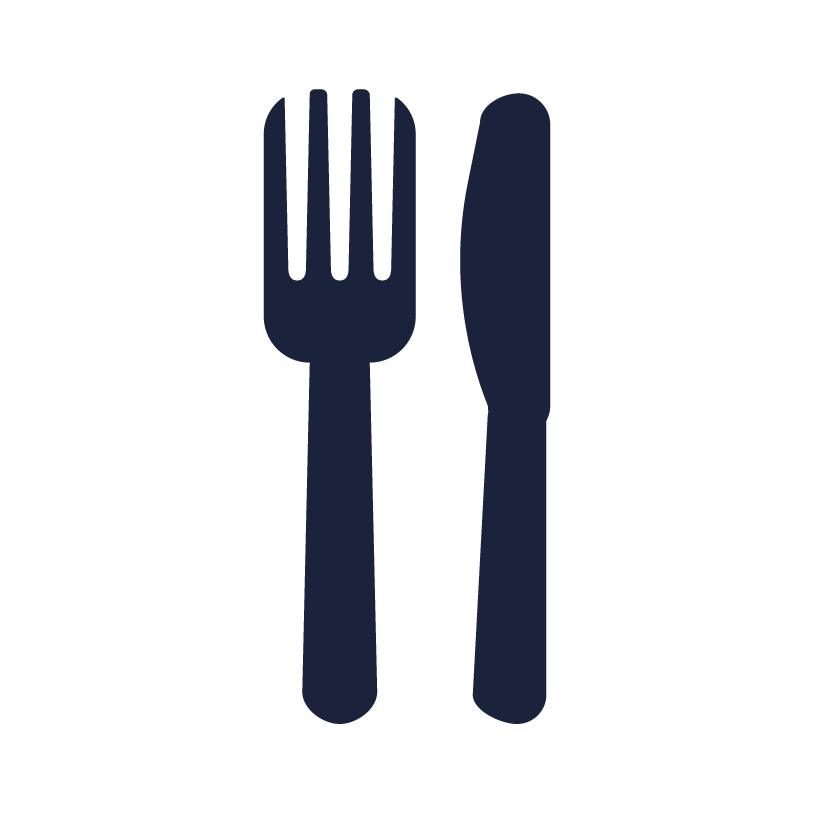 Lunch Cooked to Order
Served in dining room or resident's own flat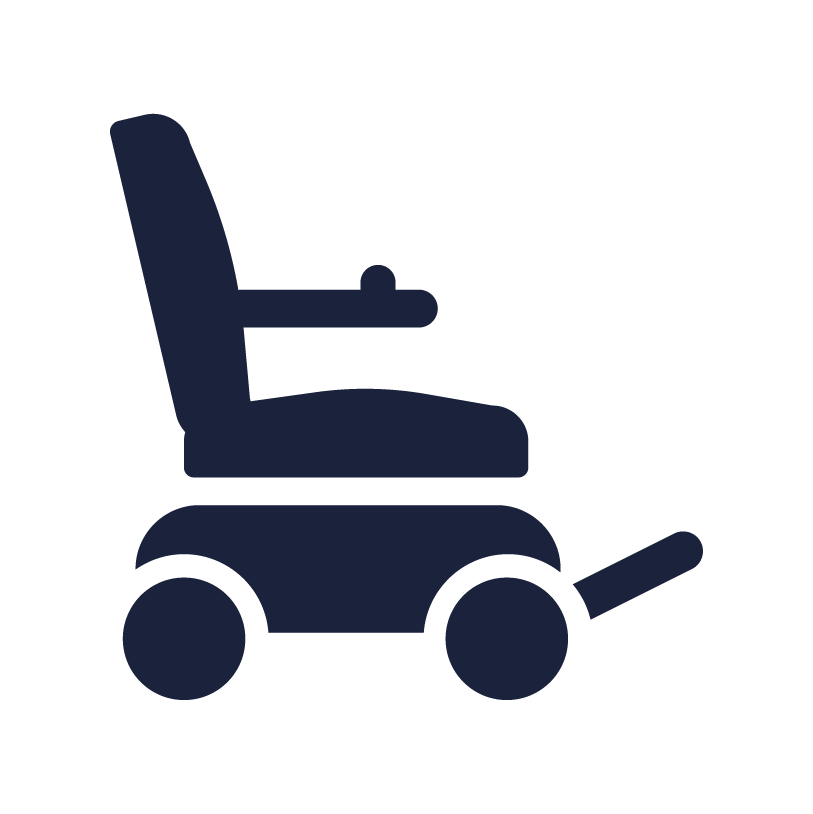 Electronic mobility scooter store
With electric charge points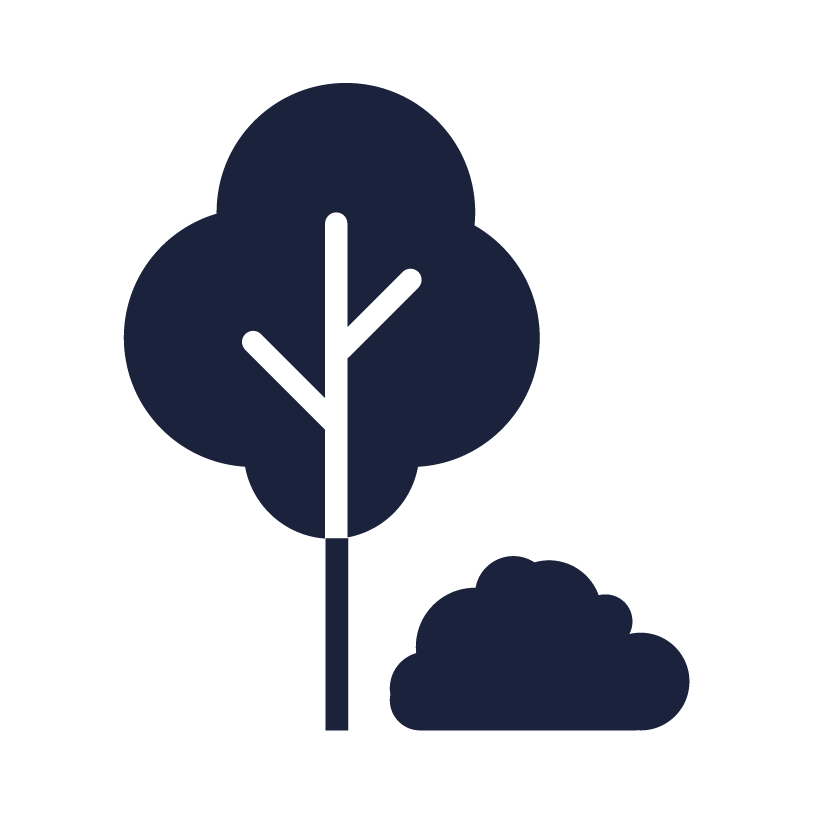 Outdoor Spaces
Landscaped gardens and a shared courtyard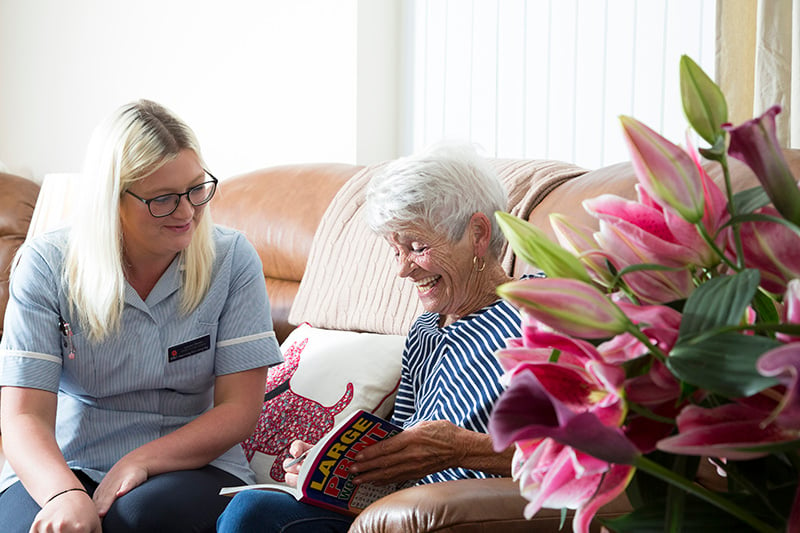 WANT TO SEE MORE BEFORE BOOKING A TOUR?
Why not take our FREE virtual tour of our assisted living facilities and take a look around without leaving the comfort of your own home!
meet some of our
residents
Helping veterans to live dignified and independent lives is key to our ethos at RBLI, and this still applies to those in their later years at Queen Elizabeth Court.  
It is so important to provide support to those who have served as we take care of those who gave so much for us. Here are just a few of the incredible characters who are proud to call QEC their home: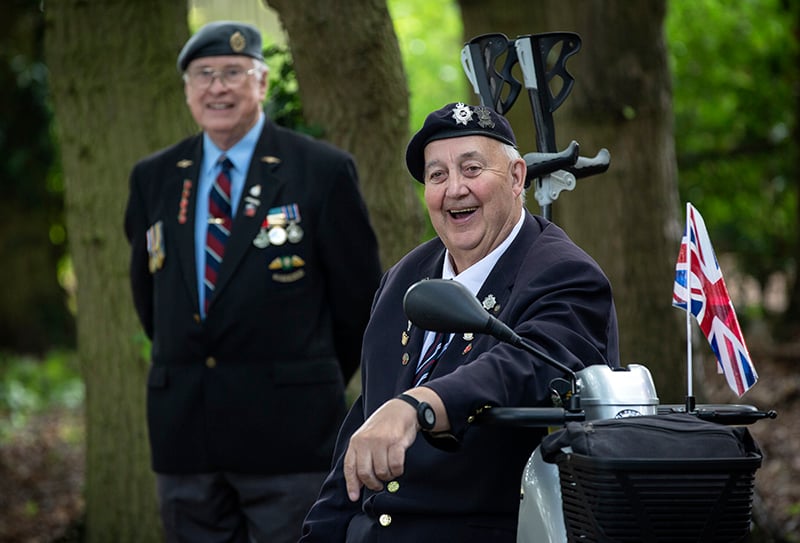 Peter
Peter is a Royal Corps of Transport veteran and has been a resident at Queen Elizabeth Court since.
"The staff here are wonderful – without them I don't think I could've gotten through it."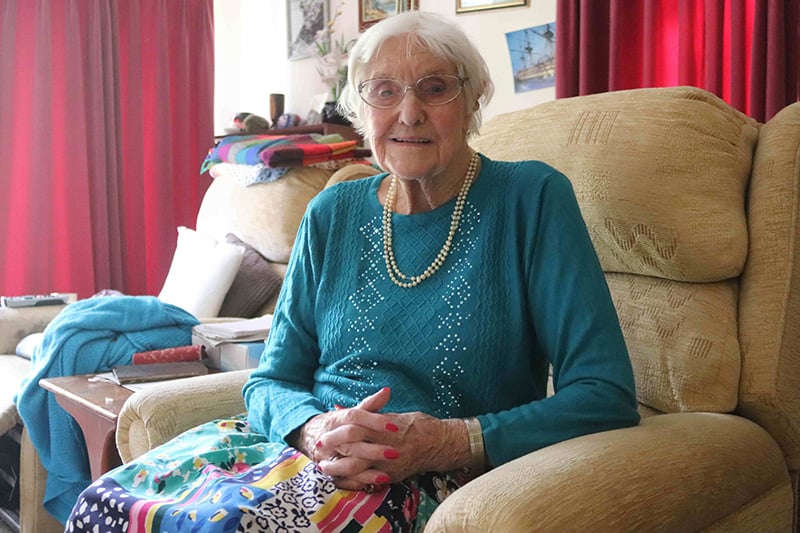 Di
DI was QEC's first resident way back in 2005 and is still going strong with us in her 100th year.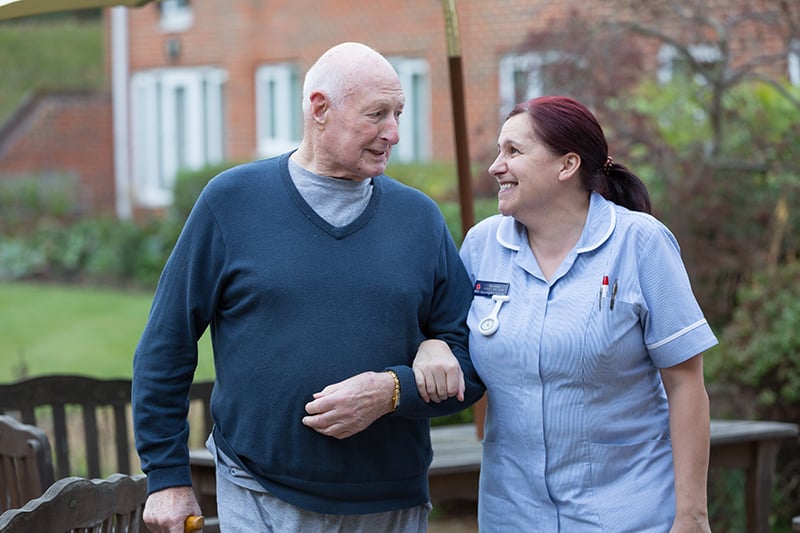 george
George is a former Royal Marine who moved onto our veteran village when his wife passed away.
"I'm much happier now my daughter knows I'm safe."
Lynda Smith is the Residential Manager at QEC, having worked there since 2005. Lynda has spent time at every rung of the ladder in her climb up to become the leader of QEC, beginning as a carer, tending to the needs of residents, before becoming a team leader, and more recently the residential manager. This has given Lynda a fantastic understanding of what the residents want and need.
"Our aim is to support our residents to live as independently as possible," Lynda says. "We provide an excellent service here at Queen Elizabeth Court and we are always aiming to go above and beyond for our residents' needs."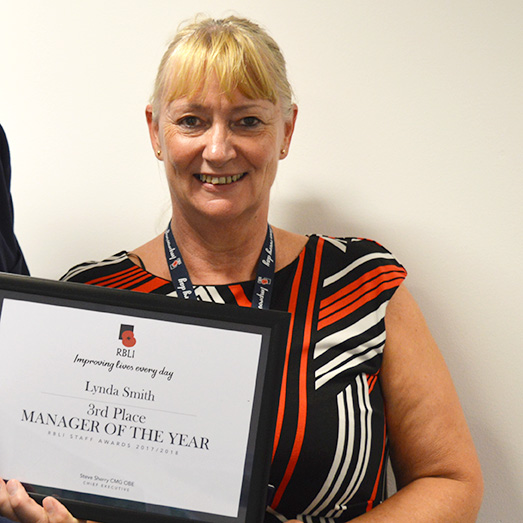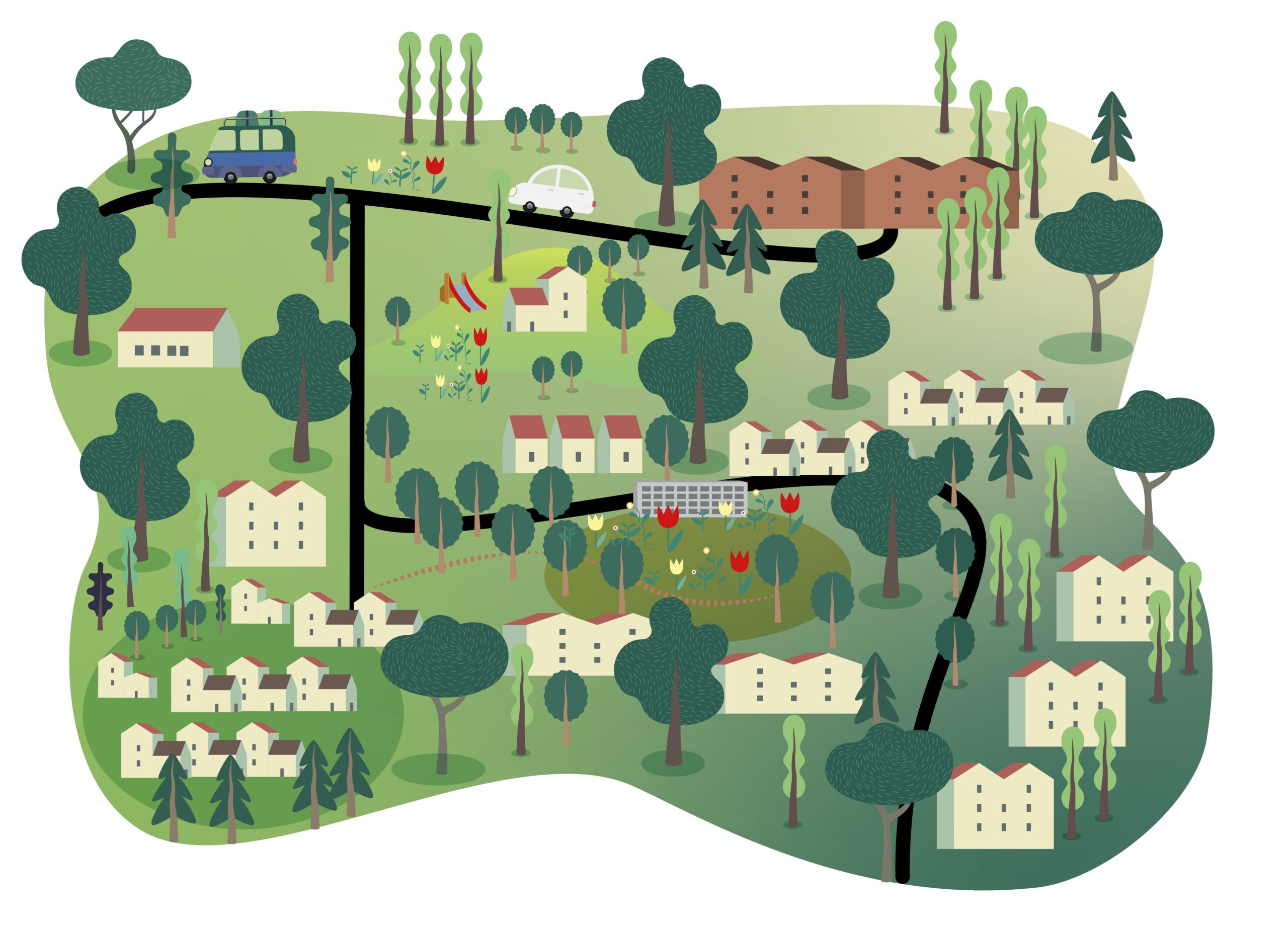 Life on britain's largest veteran village
Located in the heart of the RBLI's historic Village in Aylesford, Kent, formed in 1919 to provide support and care for WW1 veterans, residents also benefit from being a part of a community while being able to enjoy amenities such as our Base Camp café and the Garden of Honour – a memorial garden offering a peaceful space to remember those who served.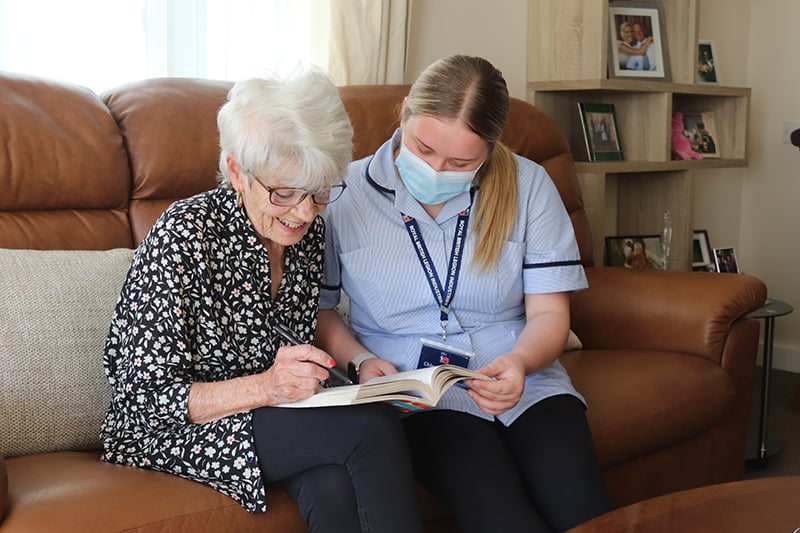 CQC Rating
The Care Quality Commission awarded Queen Elizabeth Court a 'Good' rating overall during their latest inspection, with areas noted as good covering all major criteria; Safe, Effective, Caring, Responsive and Well-led. 
"People are supported to have maximum choice and control of their lives. They are treated with kindness, respect and compassion and they had been given emotional support when needed."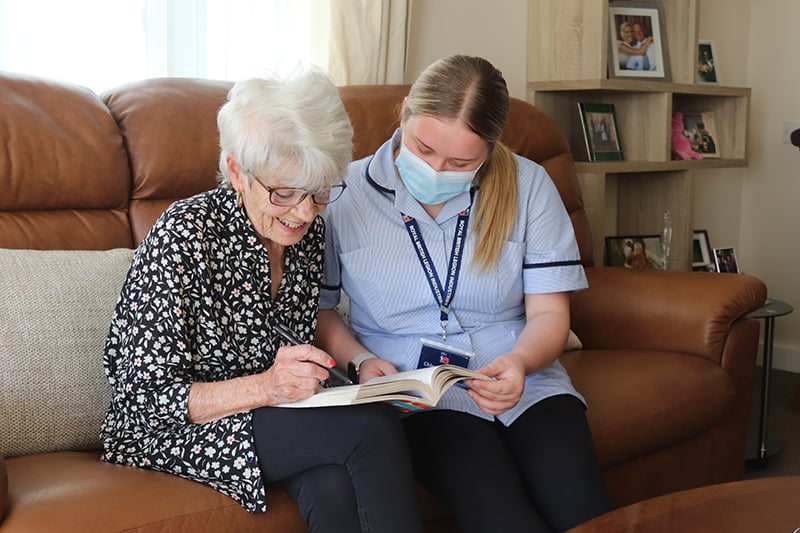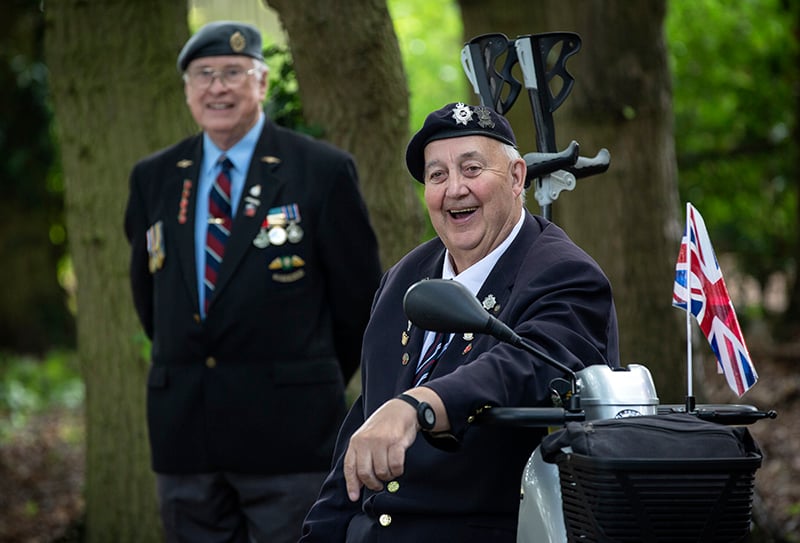 WANT TO find out more?
Download our new assisted living brochure and learn more about both of our on-site assisted living facilities, Queen Elizabeth Court and  Greenwich House.